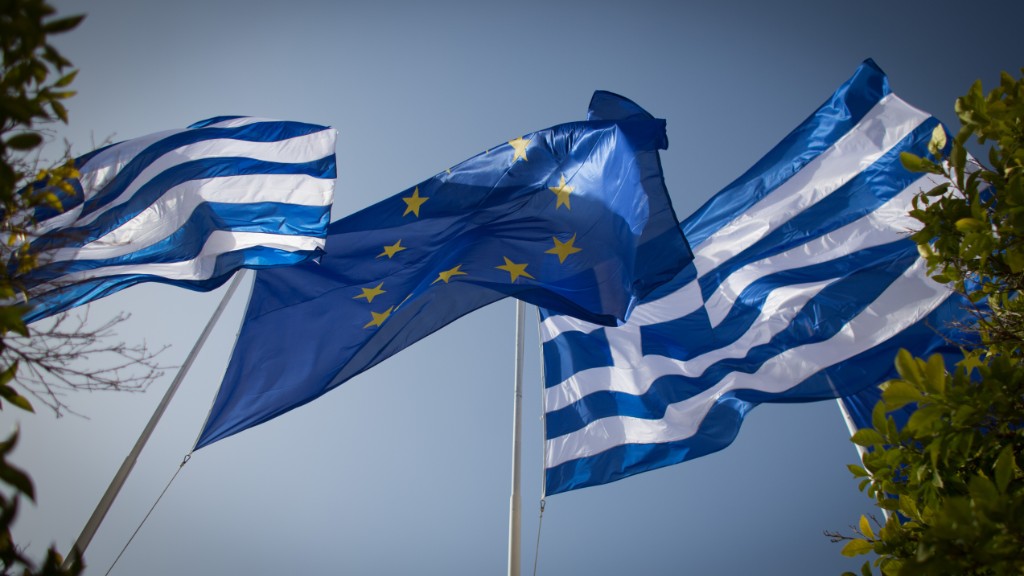 Greece has set the stage for a mighty battle with its lenders this week, and that's making investors very nervous.
Stocks in Athens fell sharply Monday after Prime Minister Alex Tsipras outlined plans to reverse a string of economic reforms in defiance of Greece's bailout terms. He is due to meet fellow European leaders this week.
Tsipras' party was elected last month on a promise to scale back severe spending cuts that Greece imposed in exchange for about €240 billion ($271.5 billion) in international rescue loans.
Setting out his policies in parliament Sunday, Tsipras vowed to raise the minimum wage to €750 per month by 2016, rehire some public sector workers and free food and electricity for the poorest households. He promised to raise the tax threshold to €12,000 from €5,000, and halt the privatization of utilities.
Related: Greek PM vows to honor campaign pledges
Tspiras said he would not seek an extension to Greece's current bailout, which expires at the end of the month. Instead, he wants a bridging arrangement to tide Greece over until June while a new deal is hammered out.
European finance ministers are due to consider Greece's plan when they meet on Wednesday. EU leaders gather on Thursday.
Both sides are standing firm on how to deal with the country's massive debts. Greece is running out of money, and its combative stance has worried markets.
That is threatening the country's financial survival, and also its future in the eurozone.
"With very little time to spare, Tsipras let an opportunity pass to reassure Greeks, the European partners and markets that his government will do what it takes to keep Greece in the euro," said Berenberg economist Christian Schulz.
Over the weekend, former Federal Reserve chief Alan Greenspan told the BBC that Greece would have to leave the euro. He said it was "just a matter of time before everyone recognizes parting is the best strategy."
Related: How Greece could accidentally stumble out of the euro
European stocks fell on Monday. Greece's benchmark index tumbled nearly 6%, while its banks notched up double-digit losses. Major bank Piraeus (BPIRF) has shed 45% this year. The yield on Greece's 10-year government bond climbed back up to nearly 11%. A month ago it was 9.5%.
From Wednesday, the European Central Bank will no longer accept junk-rated Greek government bonds as collateral for cheap central bank cash because it can't assume "a successful conclusion of the [bailout] program review."
On Friday, Standard & Poors downgraded Greece's sovereign rating and Moody's put the country on review due to the growing uncertainty over the debt talks.
Money has been streaming out of Greek bank accounts -- Moody's estimates about €12 billion has been withdrawn since early December.
The country also has several key debt payments due, beginning with €1.5 billion owed to the International Monetary Fund in March.
- CNN's Elinda Labropoulou contributed to this report