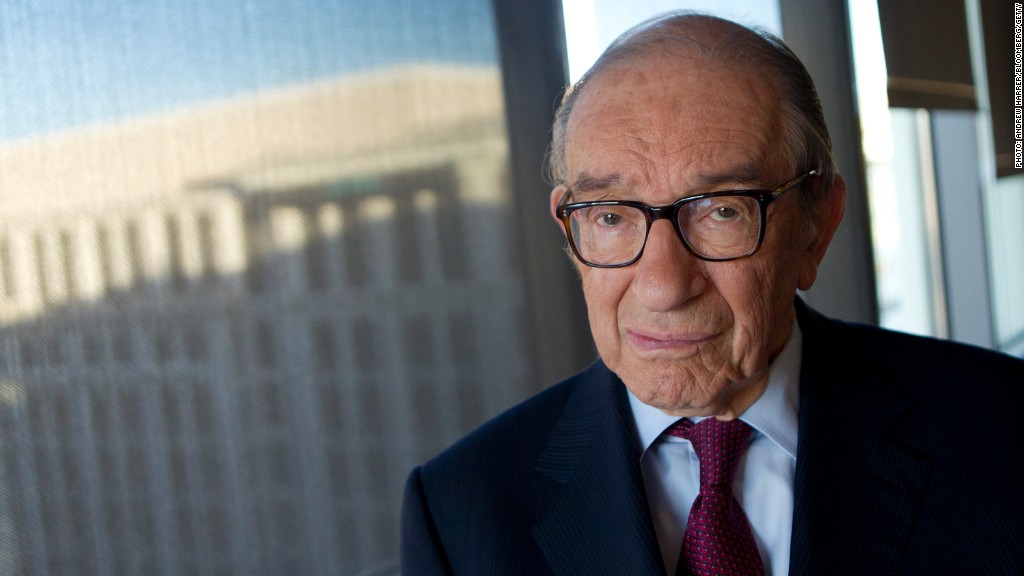 Alan Greenspan has harsh words for Greece: hit the road jack.
The former Federal Reserve Chairman told the BBC that Greece's best course of action is to leave the Eurozone. But Greenspan didn't stop there. He predicts Greece's exit is the beginning of the end for the euro.
"Short of a political union, I find it very difficult to foresee the euro holding together in its current form," Greenspan told the BBC's Mark Mardell on Sunday.
Greenspan went as far as to say the world would be better off without the euro. He says the currency union is too complex unless Europe decides to have one unified governing body to call all the shots.
Greece is a good example of the uneasy strain of the currency union. The country is mired in debt that it can't figure out how to pay back. The Greek people are so fed up with all the cutback measures imposed by Eurozone leaders that they recently elected a new prime minister, Alexis Tsipras, who campaigned on a platform of fighting back.
Related: Greece stocks tank as standoff intensifies
"I don't see it being resolved without Greece leaving the Eurozone," Greenspan said. "It's just a matter of time before everyone recognizes that parting is the best strategy."
Tspiras and European leaders are in ongoing talks about Greece's bailout for the rest of 2015. There's not a lot of optimism about a good solution. Greece's stock market is tanking again and dragging down much of Europe with it.
More headwinds for the euro: Greenspan never liked the idea of the euro to begin with. When European leaders were negotiating the Euro in the mid-1990s, the desire for unity after two World Wars masked the difficulty of an economic tie, he says.
"Fundamentally, what clearly was a driving force was the fact that we had two World Wars," says Greenspan. The Euro, "was a geopolitical decision with economic wrappings."
Related: How Greece could accidentally stumble out of the euro
When asked if it would be a catastrophe for the global economy if the euro broke up, Greenspan said no.
"I think the system would function. Holding the system together is putting strains on everybody," he predicted.