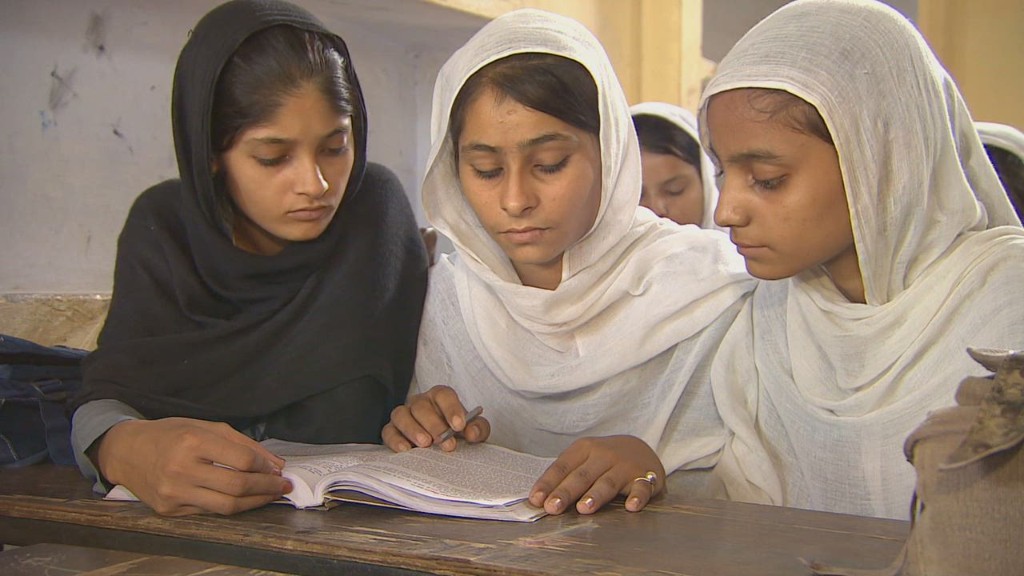 Is India's economy red hot or merely trundling along?
The truth is that it's very difficult to say. The country's gross domestic product statistics are a veritable mystery at the moment, muddled by major changes in how economic growth is calculated in Asia's third-largest economy.
Last month, India's government statisticians changed the base year used to calculate national accounts, and made adjustments to better reflect manufacturing activity. Overnight, GDP growth in fiscal year 2014 was upgraded from 4.7% to 6.9%.
The dramatic revisions upended the prevailing narrative, which portrayed India's economy as one that was struggling to gain real traction, even if it was headed in the right direction following the election of Prime Minister Narendra Modi.
With the changes, India's economy was suddenly putting up growth numbers that put it within spitting distance of China.
The latest data using the new method, released Monday, show that GDP grew by 7.5% in the quarter ended December, and a whopping 8.2% the previous quarter -- the second of India's fiscal year.
An early forecast puts fiscal year 2015 growth at 7.4%. That would be bang in line with China's most recent annual growth rate.
Analysts say it's too early to draw major conclusions based on the new data. Many contend that the new growth numbers do not square with evidence of continued weakness.
"But the big story is that new data continue to create confusion," wrote Shilan Shah of Capital Economics. "The key point is that these numbers are inconsistent with a number of indicators that point to a slowdown in the economy for much of the past three years, and continued slack more recently."
Related: India to overtake China as world's fastest growing large economy
Even Arvind Subramanian, the chief economic adviser to the Indian government, is taking a wait and see approach.
"I am puzzled by the new GDP growth numbers," he told the Business Standard last week. "Please don't get me wrong. I am not saying these estimates are wrong in any way, only that these bear further scrutiny."
Confusion over official statistics is unlikely to dampen enthusiasm in India. Modi's new government has gone to great lengths to build a consensus around economic reforms since gaining power in May's parliamentary elections.
The prime minster has promised to end policy paralysis, reduce inflation and tackle corruption. He also pledged to establish manufacturing hubs and industrial corridors, and improve the tax code.
Many of the big ticket reforms haven't been put to the test yet. That will likely happen after the government unveils its budget at the end of this month.
Related: The world economy is worse off than the IMF thought
-- An earlier version of this story referred to 8.2% growth in India's third fiscal quarter. That growth rate was recorded in the second fiscal quarter.