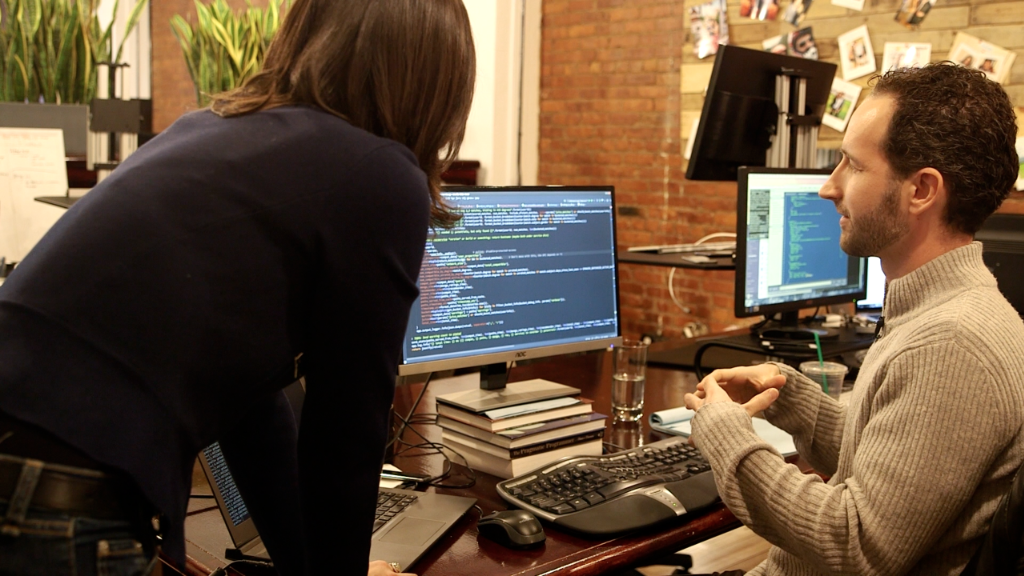 When it comes to finding love, there's no shortage of options in the app marketplace.
JSwipe, Glimpse and The Grade are just a few that have popped up in the past year.
But with hundreds, if not thousands, out there, it's tough to get a critical mass of users. And that's key to attracting investors and eventually turning a profit.
"Do you have scale? A great idea, a clever name, but critical mass?" That's what dating industry veteran Sam Yagan -- he founded OkCupid in 2003 -- said is most important.
It took OkCupid seven years to become profitable. (The site is largely free but users can pay to upgrade their services.) In 2011, IAC (IACI) bought the company for $90 million when it had 1.5 million active users.
But for the aforementioned apps -- along with Coffee Meets Bagel, Hinge, Happn, Tinder and countless others -- profitability is a long ways off. Many haven't even introduced a plan to monetize their services.
Some, like Coffee Meets Bagel, use a "freemium" model, where the basic service is free but additional features can be purchased. Tinder is exploring something similar. (Tinder Plus is expected to roll out in March, but the price structure has yet to be unveiled.)
For now, most dating startups are laser focused on growing their user base.
"I think 10 or 15 launch every week, and at the end of the year, about one or two of them will actually still be up and running," said online dating analyst David Evans. "It's so easy to throw an app out there ... The market is flooded by Tinder clones. The ideas aren't transformative."
Related: 10 alternatives to Tinder
Yagan, who heads up IAC's The Match Group (which encompasses Match.com, OKCupid and Tinder), agreed.
"It's much easier to make a cool and catchy app on mobile -- it looks slick and gets attention," he said. "But when you ask how many people logged on today..."
And though Coffee Meets Bagel says its matches have resulted in 10,000 relationships and at least 80 engagements, success in love doesn't always equal money.
The company, which launched in April 2012, has raised $2.8 million. The founders declined Mark Cuban's $30 million offer to buy the firm when they appeared on Shark Tank in January. They think the app can eventually generate around $800 million a year, like Match.com. But it isn't profitable yet.
Meanwhile, venture capitalists are leery of giving any one dating startup too much funding. While funding to dating firms was up in 2014, the size of the rounds is actually declining, according to data from PrivCo.
And relatively small amounts of funding can't support the hefty marketing budgets needed to acquire more and more users, according to Evans. Hinge, which raised $13 million in December (for a total of $20 million in funding to date) isn't monetizing its platform yet.
Related: Money can buy you love -- or at least make you dateable
JSwipe, which launched in March 2014, has also caught investors' attention.
"[Investors] understand that our core focus is user growth," said founder David Yarus, who closed an undisclosed round of funding in December. "We're not making money."
The "Tinder for Jews" counts over 200,000 users around the globe, but Yarus, 28, said he'll never charge for the app.
"Love should be free," he said. "It makes me mad when people try to sell your love."
He has "a ton of ideas" for how to monetize the business, but that's not in the immediate future.
One firm that has successfully monetized its dating app is SNAP Interactive's AYI (AreYouInterested), targeted at singles 45 and older. Founded in 2007, it was originally an ad-based platform but introduced a subscription model in 2010.
"We were losing money the first three years," said CEO Cliff Lerner. "You really need tremendous scale and a lot of users who are very engaged."
It now has 100,000 subscribers who pay about $12 a month (this accounts for about 5% of overall users). The company generated $15 million from Facebook (FB) users last year alone, according to PrivCo.
Marcos Sanchez, vice president of communications at App Annie, said there's a lot of opportunity for dating apps to up their price points.
The gaming industry is a major revenue generator, but the content on dating apps changes organically as people become newly single -- or taken.
"The value [dating apps] bring and the connection to the offline world allow for [premium pricing]," he added.