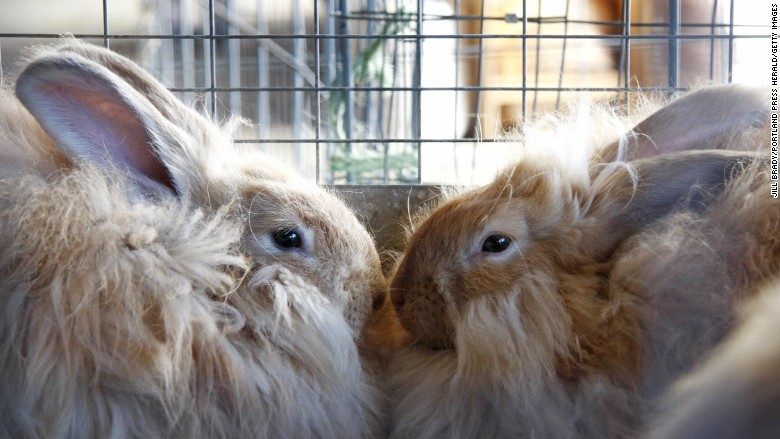 One of the world's biggest fashion firms has banned the sale of angora wool after activists highlighted the cruel treatment of rabbits by farms in China.
Inditex, which owns Zara, Massimo Dutti and Bershka, said it would stop selling angora garments in all of its 6,400 shops after facing months of pressure from animal rights campaigners.
One campaign against angora wool showed videos of live rabbits screaming while fur is pulled from their skins on Chinese farms.
The footage, obtained by People for the Ethical Treatment of Animals (PETA) at 10 farms in China, also showed rabbits being stretched on boards and cut as their fur is hacked off.
Related: Foie gras ban overturned in California
China is the world's top angora supplier, producing around 90% of the wool. Angora's soft texture made it a popular material for fluffy jumpers and socks.
But many companies have stopped using the wool after being confronted with the gruesome reality of its production through the PETA campaign in 2013.
Inditex has now joined a list of global brands such as ASOS (ASOMF), H&M (HMRZF) and Calvin Klein that shun the material. One of the last major brands still using angora wool is Italy's Benetton, according to campaigners.
Inditex will donate the 20,000 jumpers, scarfs and other garments still in stock to Syrian refugees in Lebanon. PETA said the pile of unsold clothes was worth about $878,000.