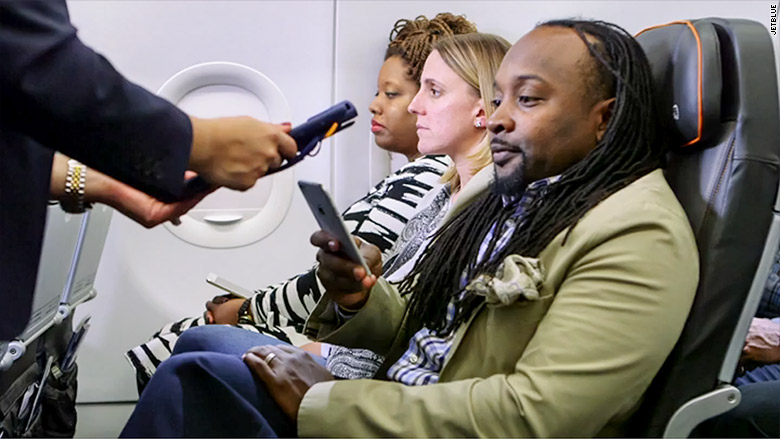 Look, up in the sky, it's a bird. It's a plane. It's Apple Pay.
JetBlue (JBLU) announced Tuesday that is has become the first airline to accept Apple Pay for passengers making in-flight purchases. The smartphone wallet can be used to buy things like food, drinks and even seat upgrades.
The ability to pay via iPhone is an advantage for fliers who have easier access to their phone than they do to their wallet while on a plane. Customers do not need to have Wi-Fi enabled or a cellular connection (which remains off-limits while in flight) in order to use Apple Pay.
Apple (AAPL) debuted Apple Pay in October as a feature on its new iPhone 6 and 6 Plus.
But while its use is spreading among retailers, airlines have been slow to adopt it.
Related: Five airline fees we hate the most
JetBlue is providing all of its flight attendants with iPad minis that will be able to accept Apple Pay payments, as well as traditional credit card payments.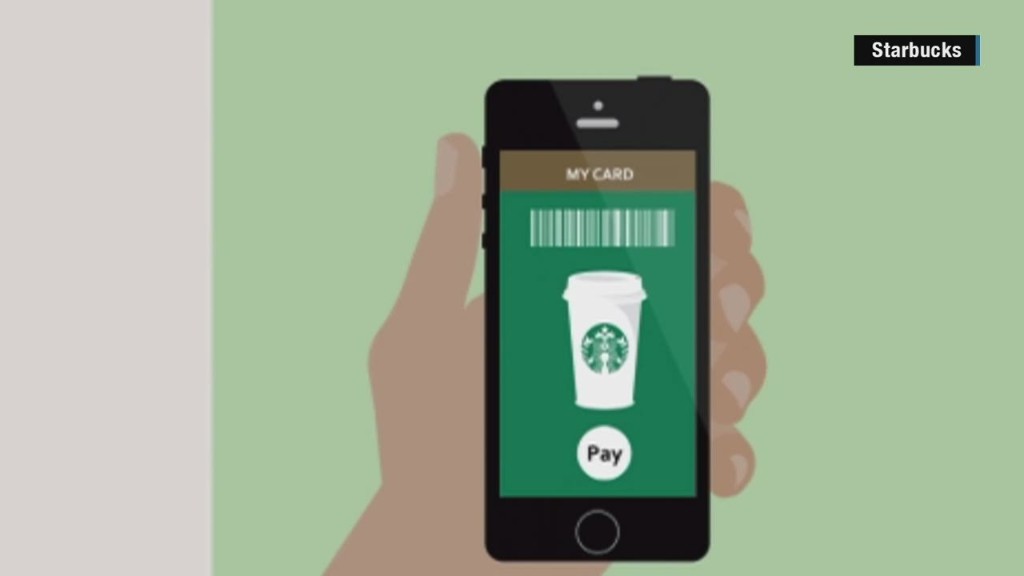 It also will give crew members access to a passenger manifest, flight data and frequent flier account information, which will let them know when to wish a passenger a happy birthday, for example.