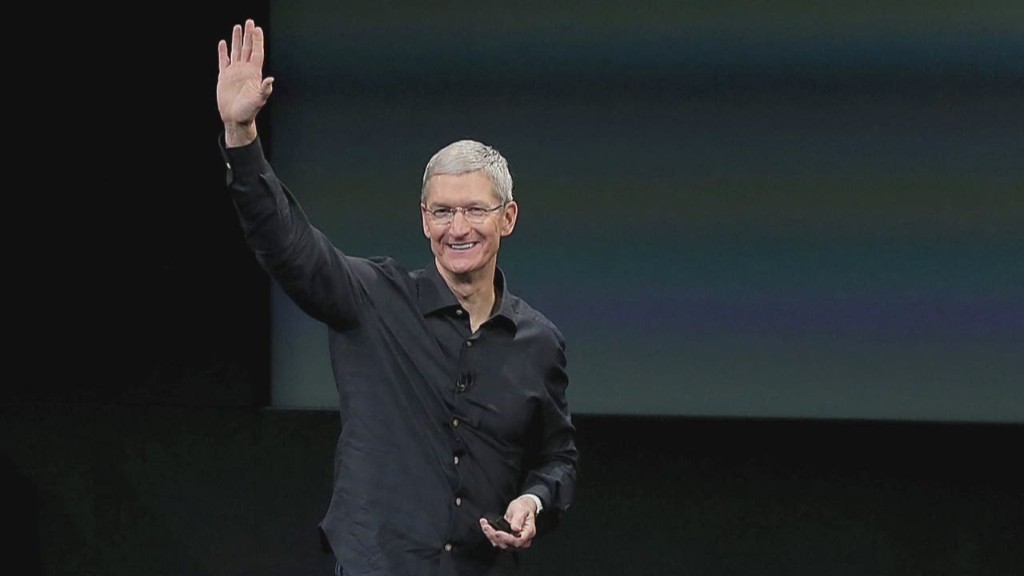 After a messy year for Apple's cybersecurity reputation, CEO Tim Cook will talk about hacking at a White House summit on Friday.
The summit, which will be held at Stanford University, takes place months after several celebrities' nude photos were stolen from their iCloud accounts and Apple (AAPL) controversially decided to prevent law enforcement from accessing customers' iPhone data. Apple has also been criticized for its lack of urgency when addressing security issues.
That's why Cook is an unexpected choice to address the Obama administration's new policies on cybercrime.
The president made a promise to get tougher on illegal hacking during his State of the Union address last month, and on Tuesday the Department of Homeland Security is expected to unveil the creation of a Cyber Threat Intelligence Integration Center. The new center will help the government track cyber threats against the nation in real time, according to a senior administration official. The CTIIC is expected to share threat activity across multiple agencies and with the private sector.
Though Apple has made an effort to improve its security reputation, it hasn't quite succeeded.
Though iCloud itself wasn't hacked last fall, Apple's two-factor authentication -- a second, temporary password via text message that could have prevented the attack -- couldn't be used with iCloud until after the scandal.
Now, even if you turn on two-step verification, someone can still break into your account on another device, just by using just your password. That could let hackers see your iMessage conversations, impersonate you on that chatting platform and see what you bought on the App Store and iTunes.
It's just the latest example of how Apple waits too long to fix bugs and fails to update its customers when a major vulnerability needs to be addressed. Apple sometimes takes months to send security updates for issues that it knows about, leaving its customers exposed to hackers.
Meanwhile, Apple found itself in hot water with the government over one of its recent security solutions.
Apple took the bold step of encrypting all of its customers' information on their iPhones and iPads. That means even if law enforcement subpoenas Apple for information on a customer's iPhone, Apple would not be able to provide that information -- the only way to get it is with the phone's password.
The FBI has lashed out against Apple, saying that the encryption technique will prevent it from capturing pedophiles and terrorists.
So it should be an interesting talk on Friday. The summit will be closed to the public, but Stanford is expected to make some tickets available for students.
In its invitation, Stanford said the event will include "federal government leaders, as well as CEOs from industries including technology and communications, computer security, financial services and retail."
--CNN's Jim Acosta contributed to this report