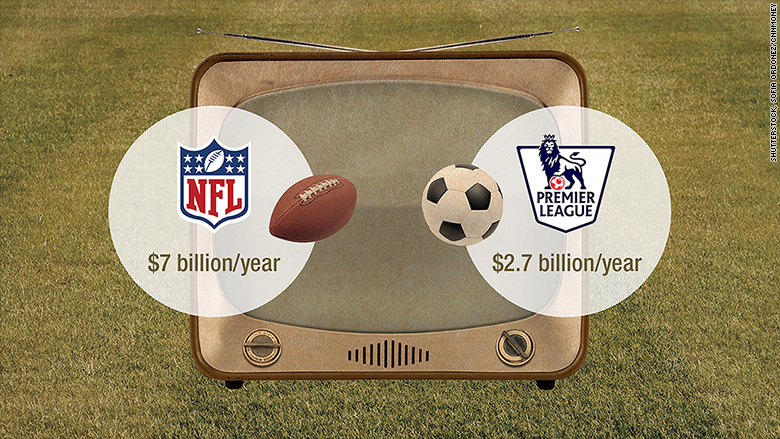 Soccer is hot. And the English Premier League is cashing in.
The top English league has sold national TV rights for the next three seasons for £5.1 billion ($8 billion), which is 70% more than the current contract.
It's testimony to the popularity of the league's biggest stars, such as Tim Howard, who rose to fame during last year's World Cup as the U.S. national team goalie, and Steven Gerrard, who is following in the footsteps of David Beckham by joining LA Galaxy later this year.
Worth $2.7 billion per season, it is now the second richest sports league in the world.
It is still bargain entertainment compared to top league NFL, which pockets an estimated $7 billion per year in TV rights.
Related: Cashing in on World Cup fever
The soccer league's package includes rights to broadcast all games for the next three years.
Sky (SKYAY) forked out £4.1 billion ($6.3 billion) for the rights to show live 126 of the 168 matches per season until 2019, while rival BT (BT) paid £960 million ($1.1 billion) for the rest.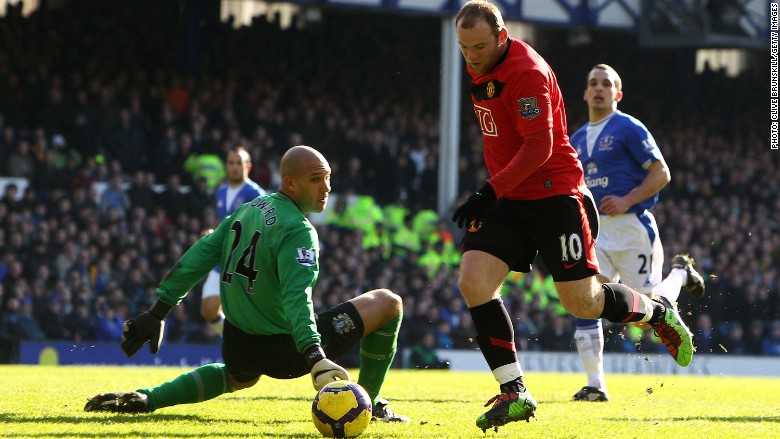 Most of the revenue will go directly to the 20 clubs that play in the England's top soccer league.
Some British commentators suggested the teams should use the money to support grassroots soccer and slash ticket prices. Others warned that the clubs will just pay more to their players.
Unlike many major sports leagues, the English Premier League doesn't have a salary cap.
The only regulation in place is the Financial Fair Play rule, enforced by UEFA, the European soccer governing body, which prevents clubs from spending beyond their means.
The rules don't impose salary caps, but require teams to maintain balanced books.
Shares in Sky (SKYAY), which is 39% owned by Rupert Murdoch's 21st Century Fox (FOXA), were down 2% in London. With the rights costing £1 billion more than forecast, Sky will need to raise extra cash to pay for the contract.
IHS Technology analyst Tim Westcott said Sky will almost certainly have to raise subscription prices or find a way of increasing its market share against its rivals.