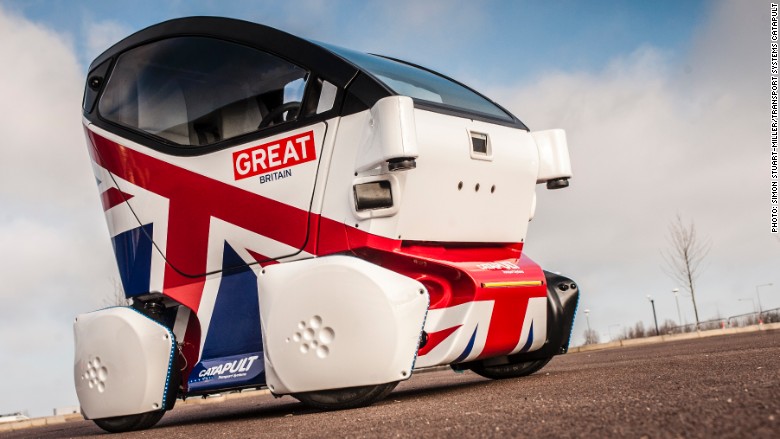 The first driverless car to hit British roads launched Wednesday and is now roaming the sidewalks of London's Greenwich neighborhood.
The electric-powered LUTZ Pathfinder can travel 12 miles per hour and uses sensors, radar, and cameras to avoid obstacles.
The two-seater pod was designed by Transport Systems Catapult to work on pavement and other pedestrian areas, helping people with short journeys.
After the launch this week, a fleet of the cars will be tested later this year on pathways in Milton Keynes, a town that's about 50 miles north of London. During the trials, each pod will be equipped with a steering wheel and driver who can take control of the vehicle in case of any problems.
If everything goes according to the plan, a fleet of fully-automated vehicles could be rolled out across the town in two years.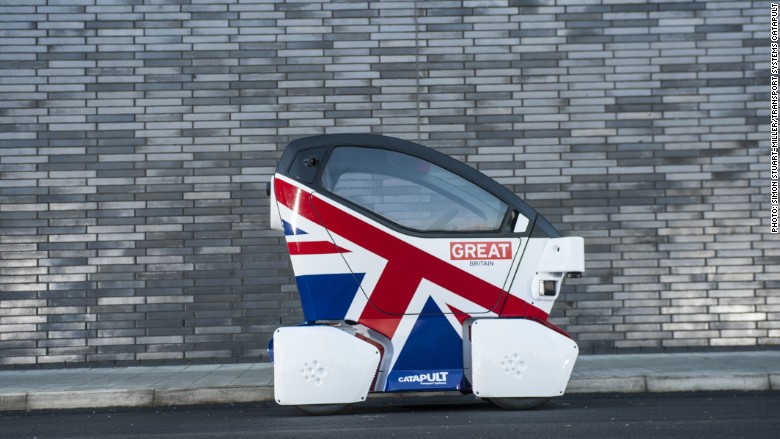 Similar vehicles have been operating at London's Heathrow Airport since 2011, taking passengers between the terminal and parking lot.
But this marks the fist time automated cars will be allowed in real traffic.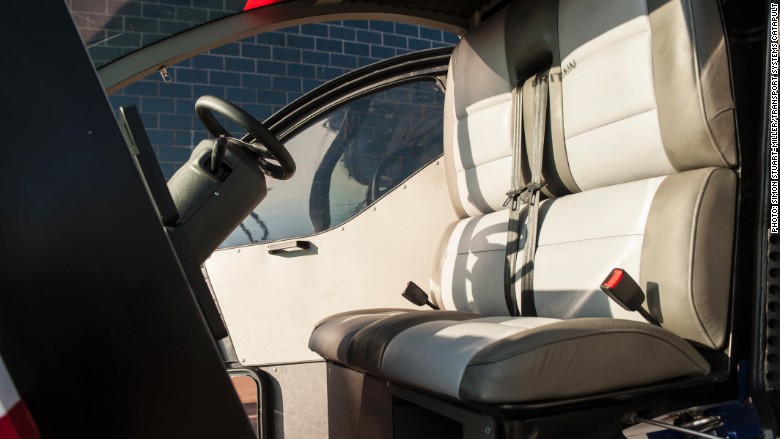 British Business secretary Vince Cable said the U.K. had the chance to become a leader in the driverless cars industry, which he expects will be worth £900 billion ($1.4 trillion) by 2025.
In the U.S. Google (GOOG) has been developing driverless cars for several years and built a prototype of a self-driving car last year.
Uber announced its own project earlier this month.