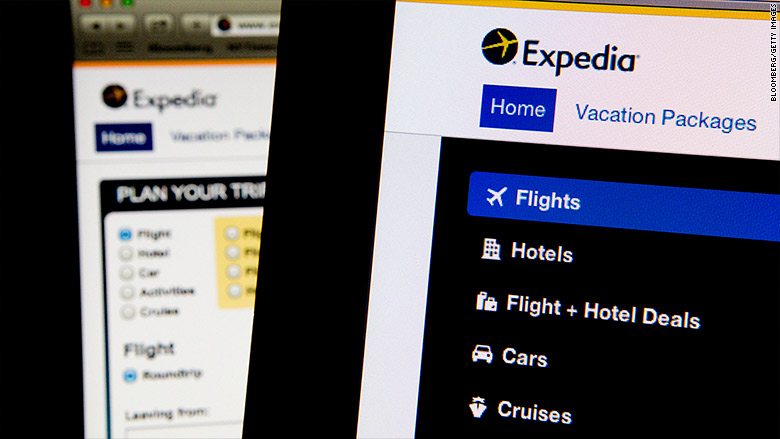 Expedia said Thursday that it will buy rival online travel booking company Orbitz in a deal valued at $1.6 billion.
Expedia (EXPE) CEO Dara Khosrowshahi said the acquisition will help his company compete with bigger rivals, including Google (GOOG)and TripAdvisor (TRIP), in the $1.3 trillion online travel market.
Khosrowshahi told analysts in a conference call that Orbitz (OWW) and its other brands, CheapTickets, ebookers and HotelClub, will help Expedia capture more of the "funnel" of customers searching for travel services online.
"It's incredibly crowded," he said. "These types of acquisitions, of companies with a strong brands and a loyal customer base, are really about making sure we can get to (the) top of the funnel."
Expedia already bought Travelocity in a $280 million deal announced last month. The two companies had had a partnership since 2013 in which Expedia powered Travelocity's U.S. and Canadian operations.
Related: United won't take its $70 first-class tickets
Under the terms of the deal, Expedia will pay $12 per share in cash for Orbitz, a 25% premium over Wednesday's closing price.
Expedia said it expects the purchase to boost its full-year earnings by roughly 75 cents per share, though it stressed that the estimate depends on a variety of factors.
The transaction has been approved by the boards of both companies but is subject to approval by shareholders and regulators. The companies said they could not estimate a closing date.