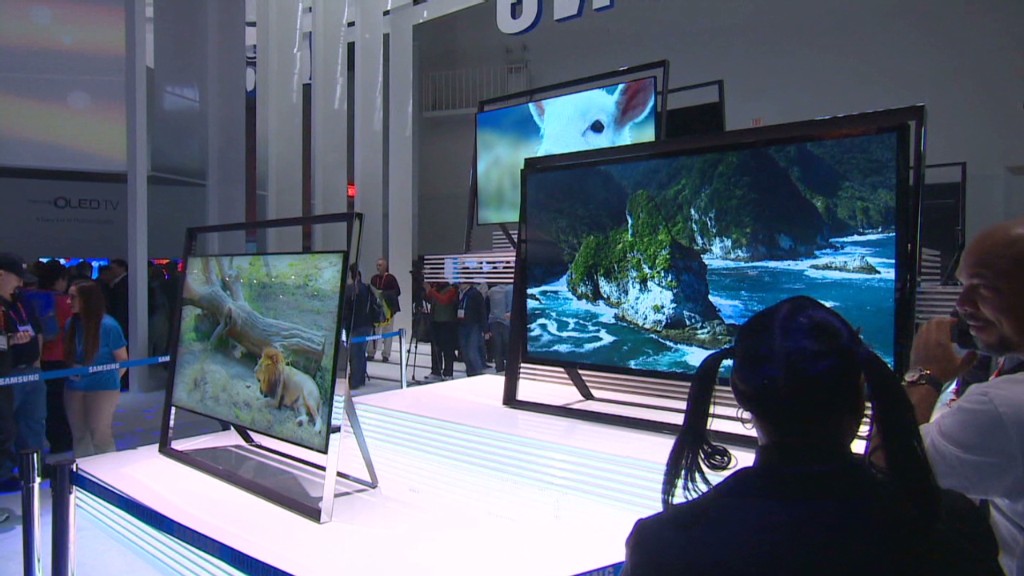 If you love your iPhone but miss your BlackBerry's buttons -- keep reading.
A new technology, developed by startup Tactus, morphs your touch screen so that it actually feels as if there are buttons protruding.
"The original motivation [was] bringing a BlackBerry-like product experience to the touchscreen," said Craig Ciesla, CEO and co-founder of Tactus Technology. "The iPhone was out, but I was still using a Blackberry."
The Silicon Valley startup has been developing its patented microfluidic technology for the past six years.
Unfortunately, you'll have to wait a bit longer for its iPhone product to roll out. The first product, Phorm, just fits the iPad mini.
Phorm is an accessory: a case, keyboard and screen protector all in one. The keyboard element, though, is invisible. A panel on the back of the case slides to activate finger guides.
It takes roughly one second for the buttons to rise and slightly longer for them to rescind. (Though they're working on shaving time off to make it even more efficient.)
Related: Geolocate your keys -- or your cat
With the help of one of the lead keyboard designers for BlackBerry (BBRY), as well as former Nokia (NOK) and Amazon (AMZN) Lab126 employees, Tactus aims to improve typing on touchscreens and ultimately increase work productivity.
This also has big benefits for tech companies (it'll improve usability) and carriers (it'll drive up data use).
The technology, which was demoed at the 2013 Consumer Electronics Show, is on a 30-day pre-sale for $99. (It's expected to retail at $149.) The products are expected to be ready by this summer.
There are about 2 billion smart screens sold per year (including smartphones, tablets, notebooks and other smart devices), according to RK Parthasarathy, vice president of sales and marketing at Tactus.
It plans to fit the technology for the iPhone 6 within six months, and follow it with the iPad Air. The company is also eying Android devices, but that likely won't be until 2016.
Parthasarathy declined to talk specifics about potential partnerships but said: "[We] are having conversations with the biggest brick and mortar retailers and carriers."
This could mean working with companies to create touchscreens that incorporate Tactus' technology, rather than just being an accessory.
When asked whether they've had talks with Apple (AAPL) about integrating the technology into its devices, Parthasarathy was tight-lipped.
"We have," he said.