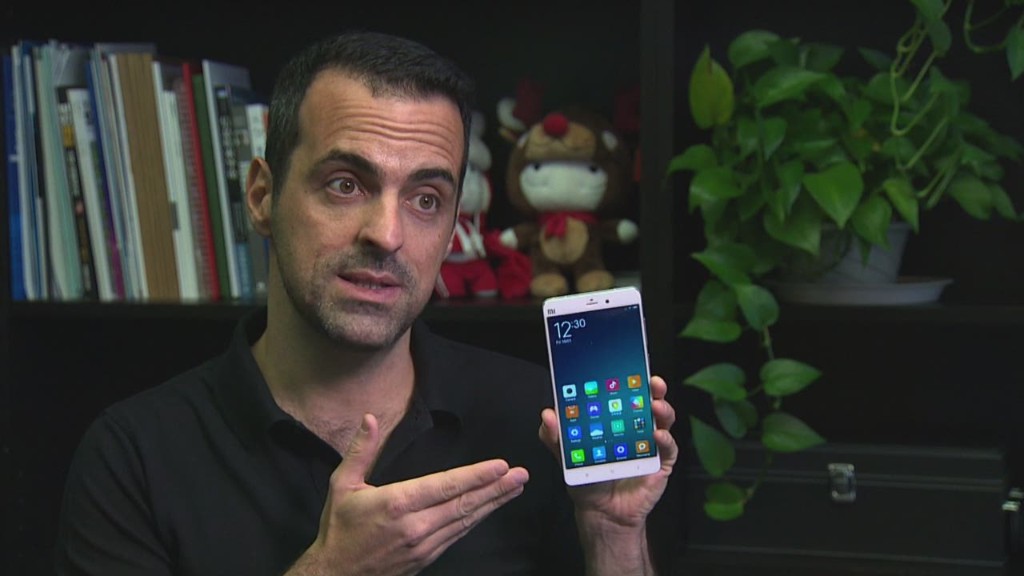 Most people in the U.S. have never heard of Xiaomi. The five-year-old company is the number five smartphone manufacturer in the world and says it sold 61 million smartphones last year.
Now the Beijing-based company wants people in the U.S. to know all about its tablets, phones, and customized Android operating system, MIUI.
The only catch is, there are no plans to actually sell these things in the U.S. anytime soon. There is a tangle of IP, patent and carrier issues that Xiaomi would have to overcome to sell mobile devices in the U.S.
Instead, it's launching a limited version of its popular e-commerce store, Mi.com, in the states later this year. It won't sell the phones or tablets, only a selection of smaller branded products like headphones, air purifiers, smart home devices, and the oddly popular Mi Bunnies (plush bunnies wearing adorable outfits), of which it's sold 1.97 million.
Related: This is the Apple of China
"The amount of effort to bring [iPhones and tables] to market is significant," said Xiaomi vice president Hugo Barra, who was previously a vice president at Google (GOOG). "So we're accelerating our entry, in a sense, by bringing in simpler products."
During a press event in San Francisco on Thursday, Xiaomi president Lin Bin and Barra went over the company's various hardware products, mobile operating system features and meme-heavy marketing approach in excruciating detail.
"A lot of their success in China is because they have very tightly integrated and localized features in their operating system," said Ben Bajarian, an analyst at Creative Strategies.
In selfie-loving China, that means the front camera estimates age and gender and applies automatic "beautification" filters. There are anti-spam call tools, and pre-written greetings for local holidays and festivals. Notifications are strictly controlled to keep users from being overwhelmed.
"We curate the hell out of this ecosystem to make sure people have more peaceful lives," said Barra.
Related: Xiaomi's new phone wants to be an iPhone killer
Last year, Xiaomi sold 61 million phones and increased its revenue 135%. It sells mobile devices in Singapore, Malaysia, the Philippines and recently expanded into India. Its MUIU operating system could easily appeal to customers in the United States who fall somewhere in the middle of the Android/iOS spectrum.
"It's essentially them attempting to test this market," said Bajarin.
In China, Xiaomi relies heavily on social media and a loyal fanbase to do a lot of its marketing. There are regular meet-up events where people perform songs about Xiaomi. Some "fans" (the companies preferred euphemism for users) shave the logo into their hair, others Photoshop images of the company's eight founders into famous movie posters.
Xiaomi doesn't yet have that kind of enthusiastic, organic user base in the U.S. That's why, at least for now, it's focusing on making more Americans aware of its brand, not winning them over as users.