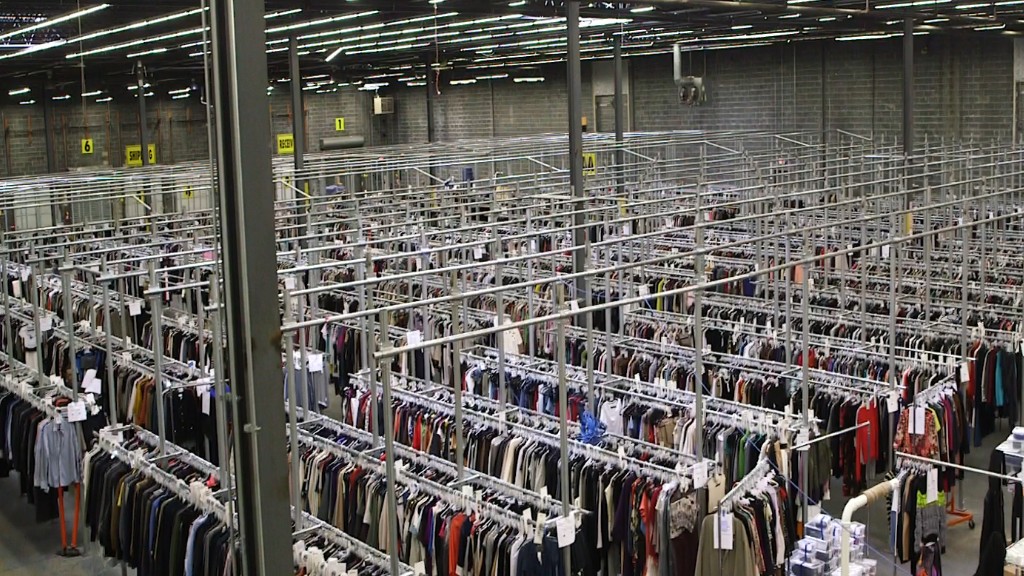 A new crop of handbags are currently waltzing down the runway at New York Fashion Week, and it's only a matter of time before counterfeiters begin replicating them en masse.
While some are obvious knock-offs, others might seem just like the real thing to the casual buyer.
When it comes to fake bags, there are a few different tiers. The lowest form are the most obvious and combine synthetic materials and sloppy workmanship, like a cloth Gucci bag covered in "C"s instead of "G"s.
Mid- to top-tier fakes may use real leather and custom hardware and are made to look really authentic. That can translate to a sale of hundreds of dollars to an unsuspecting customer.
But with such sophisticated counterfeits, how can you spot a fake?
Related: How to buy luxury clothes without losing your shirt
To know if a bag is real, it helps to know what the real one looks like.
"You have to know what the item is before you know if it's real," said Graham Wetzbarger, the director of authentication and brand compliance at The RealReal, a luxury consignment company. He has spent his career learning how to spot a fake and teaching his team how to do it.
"Each brand has characteristics," he said.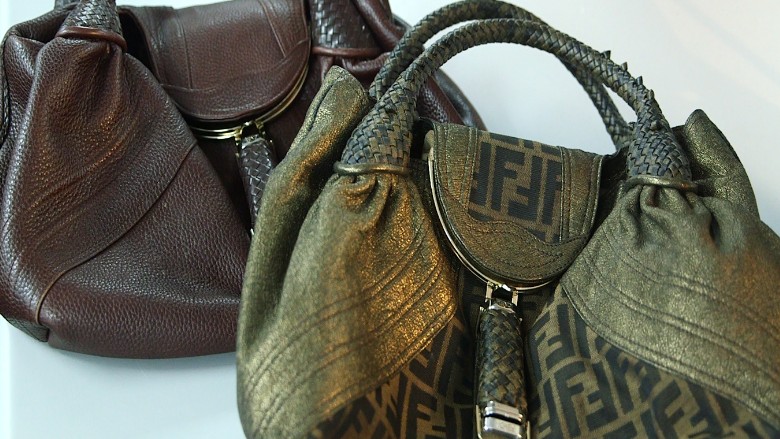 Wetzbarger showed CNNMoney a few fake pieces, including a Fendi with a serial number the company does not use and a peeling hologram sticker inside of it, which is supposed to help spot inauthentic pieces. And a Hermès bag with the stamped "H" looked convincing, but it had an interior pocket. The original does not.
The tiniest detail can be the giveaway -- synthetic nylon stitching, for example, instead of a custom stitch, like what's used by Hermès: mouline linen thread coated in beeswax. Synthetic threads look shiny, and don't have natural discoloration.
Hardware matters too. Fake sterling silver will sometimes have a blue tint to it, and Wetzbarger said if he's unsure, he's been known to taste it.
"A fake piece will taste like a soda can," he said. A real piece will taste sweeter.
Related: Angora wool banned by top fashion retailer
It's risky to buy bags online, even from a highly-rated dealer, because even a well-meaning seller may have been duped. And while some sites like eBay do offer some buyer protection, an untrained eye may not pick up on the details, even in person.
Consumers have been turning to consignment shops as an alternative. The industry has grown by 7% over the last two years, according to NARTS, a resale professionals association. It's become less of a stigma to buy secondhand, said Julie Wainwright, CEO of The RealReal.
Her business, which authenticates every piece of clothing, bag, and pair of shoes, and has grown steadily since opening its virtual doors in 2011.
Her company cleared $100 million in sales last year, and is on track to double that this year. Part of the growth is driven by new product lines. The company has added fine jewelry, watches and art, as well as experts on all three in order to authenticate the pieces.