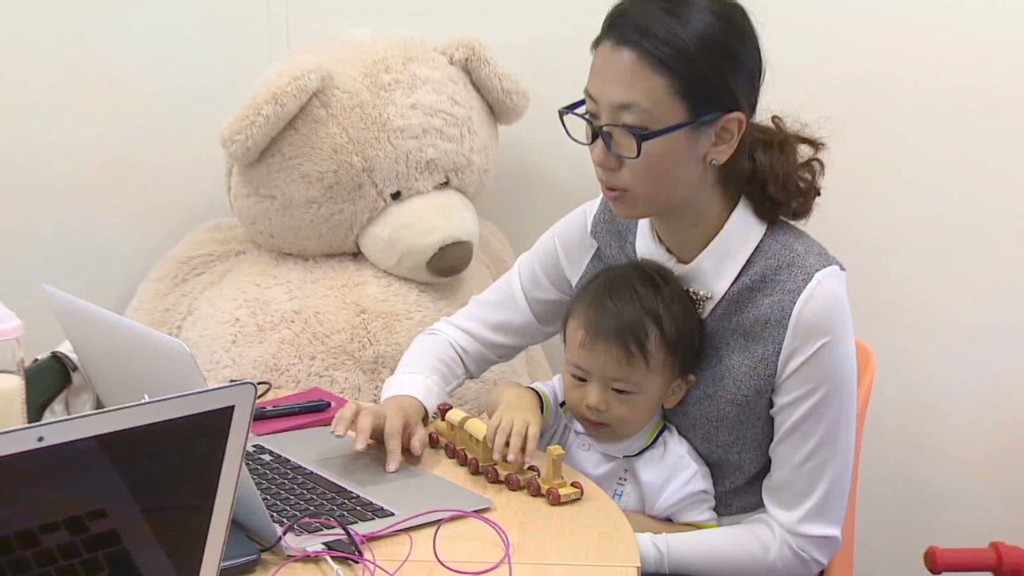 Here's the silver lining from Japan's latest economic data: The recession is over.
But that's where the good news ends for Asia's second-largest economy, which remains stuck in neutral despite the best efforts of Prime Minister Shinzo Abe to deliver a revival.
Gross domestic product grew by an annualized 2.2% in the three months ended December, Japan's Cabinet Office said Monday. The result was much worse than the 3.6% expansion forecast by economists.
The economy grew by 0.6% compared to the previous quarter, but was held back by weaker than expected private consumption.
The lackluster expansion follows two consecutive quarters of negative growth for Japan -- the definition of a recession -- precipitated by a sales tax hike that took a huge bite out of consumer spending.
The results are likely to fuel critics of "Abenomics," the economic plan championed by Abe. The strategy -- a massive bond-buying campaign coupled with structural reforms and stimulus from the central government -- has largely failed to lift wages, or dramatically boost growth.
Related: Japan's economic revival is in jeopardy
Abe, who has staked his reputation on economic progress, won re-election in snap elections held in December.
He also received some surprise support in late October when the Bank of Japan announced it would expand its already aggressive stimulus plan.
Today's round of weak GDP numbers is likely to increase pressure on the central bank to act again.
"Today's result indicates that the Bank of Japan's view on growth is too optimistic, and we still believe that the Bank will announce more easing at the late-April meeting," said Marcel Thieliant of Capital Economics.