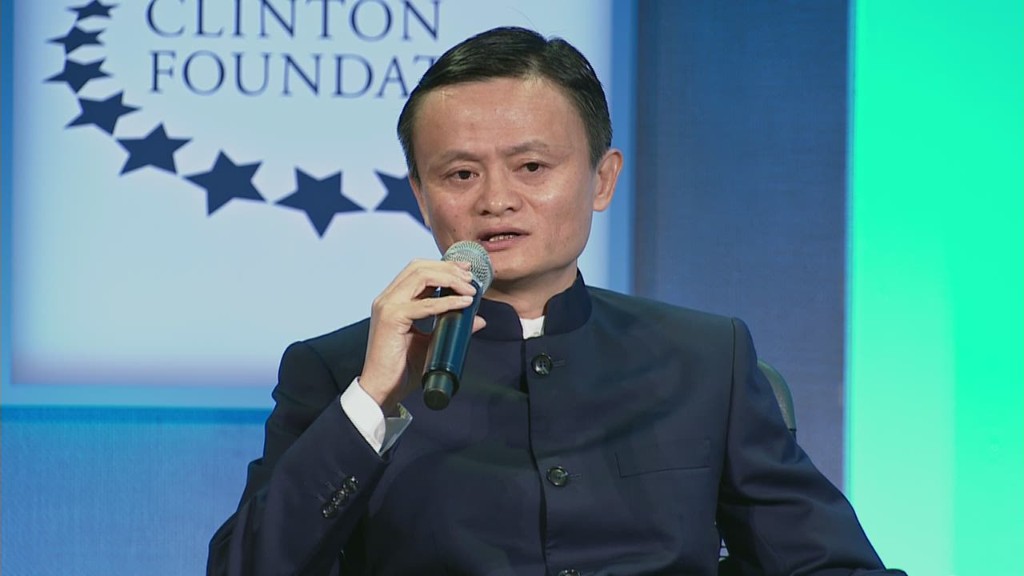 Alibaba may have posted the biggest IPO in history last year. But according to Jack Ma, 2014 was nothing special.
In a recent letter to employees, the Alibaba (BABA) co-founder said his company didn't produce an "extraordinary performance, nor any unexpected achievements" last year.
"The success of the IPO should not be a surprise, as it was the culmination of 15 years of hard work," he said. "To be honest, we could have done better in 2014 on all fronts, from e-commerce to cloud computing to logistics."
As a result, Ma said he won't be handing out a traditional Chinese New Year bonus -- or hongbao -- to employees.
That's perhaps a bit of a surprise, since gifting red envelopes stuffed with money is a long-held tradition amongst friends, family and businesses for the big holiday. Even foreign firms will engage in the practice in their Chinese branches.
An Alibaba spokeswoman said that staffers will still receive annual bonuses worth one month's pay -- but no red envelope.
Related: Who the heck is Jack Ma? Meet the man who built Alibaba
It is true that Alibaba faces a tough path following its IPO, with greater scrutiny from investors and regulators. The company posted lower-than-expected sales in its most recent quarter. And so far this year, company shares have lost 14%.
Just last month, the Chinese government released a scathing report that accused Alibaba of turning a blind eye to illegal activity, and failing to police its online marketplaces. While the paper was later removed from the government agency website, a number of lawsuits were still filed in the U.S. over its possible failure to disclose information to investors.
"Issues like these are unavoidable as we are now a publicly listed company," Ma said. But he sees it as par for the course: "Almost all multinational companies have encountered similar challenges, such as IBM, Microsoft and Wal-Mart."
The decision not to reward employees with a little extra spending money could just be Ma's way of reminding the firm that there's more hard work ahead.
"This is our most crucial moment since Alibaba started 15 years ago," Ma wrote. "We are far from being as big and strong as public opinions imagine us to be."