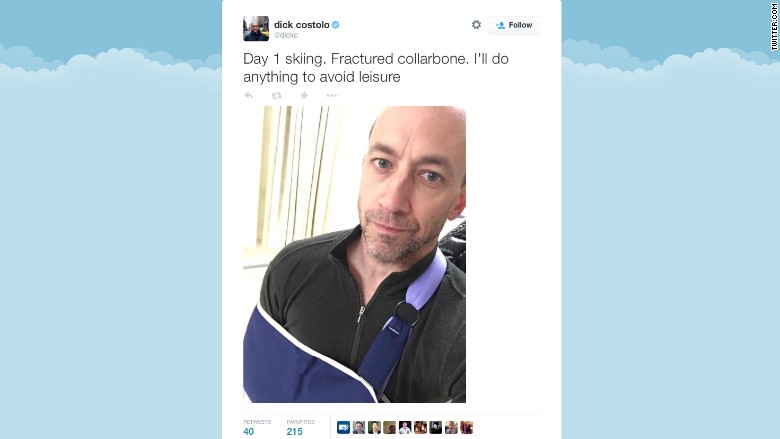 Twitter's CEO took to Twitter overnight to announce to the world that he had injured himself while skiing.
Dick Costolo tweeted that he fractured his collarbone, but his sense of humor was still clearly intact.
"Day 1 skiing. Fractured collarbone. I'll do anything to avoid leisure," he wrote, including a selfie of his right arm in a sling.
The message resulted in a huge outpouring of support from Costolo's 1.4 million followers.
Representatives from Twitter (TWTR) were not immediately available to discuss the severity of the injury.