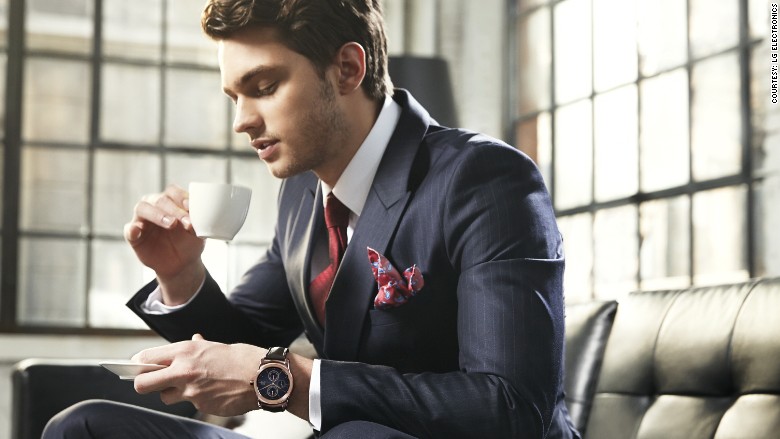 The latest LG smartwatch looks more like a Patek Philippe and less like a Pebble.
The electronics company unveiled its brand new LG Watch Urbane on Sunday. It's a return to form -- round body in silver or gold, and the straps are made of stitched leather. And it's the first smartwatch to mimic an authentic luxury timepiece.
The LG Watch Urbane runs on Android Wear software and has a 1.3-inch OLED display. It performs all the usual tricks. The heart rate sensor and accelerometer are there for fitness tracking. As for direction, there's a gyroscope, compass and elevation-reading barometer.
The big difference here is the look. Other companies have tried to pull off a more classic style -- like the Asus ZenWatch -- but they still have a rectangle body or some other feature that makes them look incredibly modern.
The Watch Urbane is LG's response to the upcoming Apple (AAPL) Watch, which is due out in April.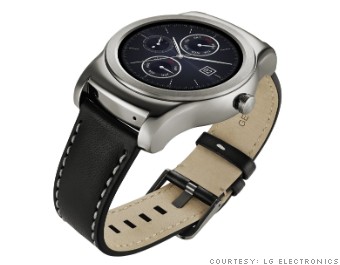 The changes seem purely aesthetic, though. As Scott Stein at CNET notes, the insides are essentially the same as LG's previous model G Watch R. And that probably means that, like most smartwatches out there, the battery life is weak.
LG won't let anyone actually try out the thing until this year's Mobile World Congress in Barcelona in two weeks. But it's meant to be a unisex device and promotional photos show some promise that the device won't be too massive to sit comfortably on women's wrists.
This could just be the beginning of a new wave -- maybe smart pocket watches are next.