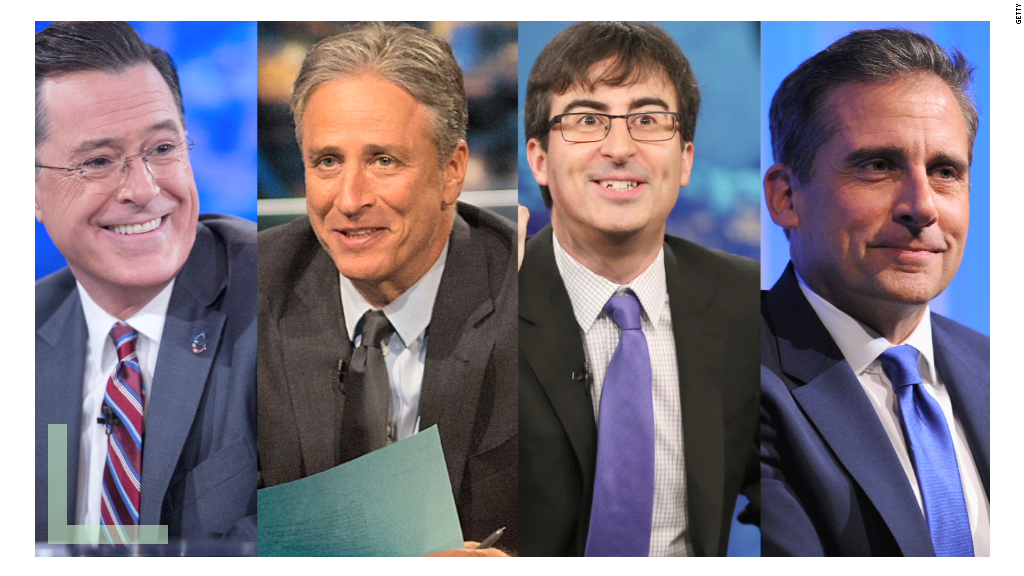 It looks like John Oliver is staying put.
HBO announced Tuesday that it had renewed the popular weekly news satire "Last Week Tonight with John Oliver" until 2017.
The show kicked off its second season just two weeks ago. Its third season next year and a fourth one in 2017 will consists of 35 episodes each.
"Last Week Tonight" is one of HBO's most talked about and acclaimed shows. Renewing the series and tying down Oliver recently picked up a degree of urgency after the British host was being rumored as a possible replacement for the departing Jon Stewart of "The Daily Show."
Related: Jon Stewart to sign off 'Daily Show'
Stewart announced last week that he was signing off as host on "The Daily Show" later this year.
One poll by the Progressive Change Campaign Committee showed that 44% of its members wanted Oliver to take his spot.
But now it looks like Oliver is locked down with HBO until at least 2017.
"We are incredibly proud to have John as part of the HBO family," said HBO president Michael Lombardo. "His unique ability to deliver socially significant commentary week after week, along with his innate comedic brilliance, puts John in a class by himself."
"Last Week Tonight with John Oliver" airs on HBO on Sunday nights.