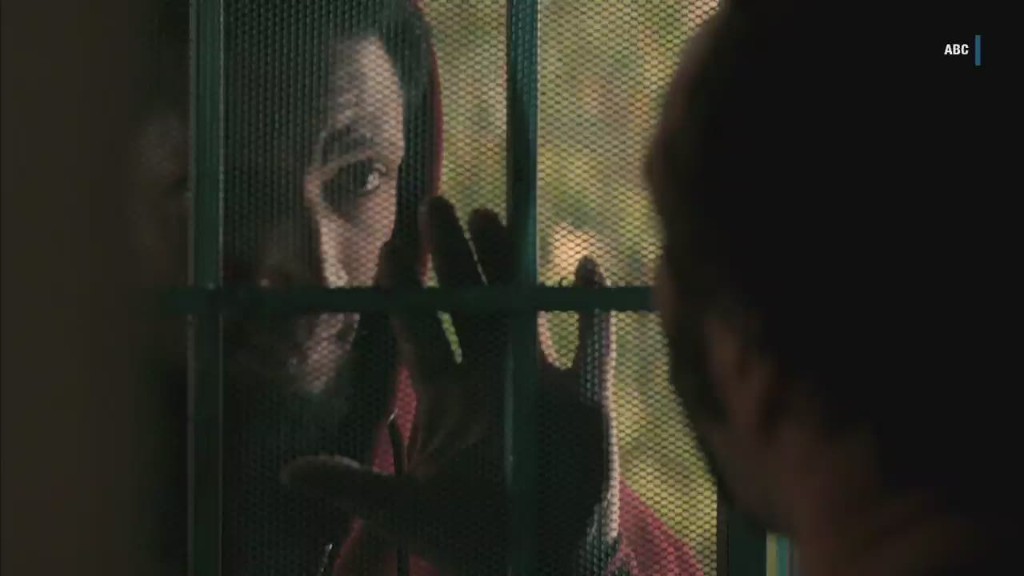 "Frankly," Paul Lee says, "the demographic changes in the country are just as important in television as the technological changes that are coming."
Lee oversees ABC's prime time schedule and the development slate at Disney's (DIS)TV production studio, known as ABC Studios.
While the networks have much more work to do to fully reflect the population they serve, ethnic and racial diversity is flourishing on broadcast TV like never before.
This TV season has been called The Year of the African-American Viewer and a "watershed year for diversity on the major networks" for good reason.
And Lee is one of the executives most responsible.
ABC's "How to Get Away with Murder" has joined "Scandal" as a pop culture phenomenon.
Several other newcomers on ABC with diverse casts -- "Black-ish," "Cristela" and the brand-new "Fresh Off The Boat" -- are among the most promising shows of the season.
It's not just ABC. Fox's "Empire," starring Terrence Howard and Taraji P. Henson, is a runaway hit.
For his part, Lee is understandably thrilled with the results, especially in light of ABC's ratings troubles in recent years.
In an interview at Disney's corporate headquarters here, Lee -- a white guy from Britain -- described the diversity on established hits like "Modern Family" and new shows like "Cristela" as a natural result of ABC's bid to "reflect the country" and "tell great stories."
He kept coming back to the storytelling part: "What we really set out to do was to get voices that reflected America."
The first voice he cited was that of Shonda Rhimes, whose production company ShondaLand is behind "Grey's Anatomy," "Scandal," and "Murder."
When Lee became president of the ABC Entertainment Group in 2010, only "Grey's" was on the air. Then "Scandal" premiered in 2012, and Kerry Washington became the first black woman to star in a network drama in nearly 40 years. Now Viola Davis has joined her on "Murder."
"What we managed to do by approaching such a diversity of voices is to unleash a creativity that's really helped ABC," Lee said.
The key, he said, is to tell specific stories that keep up with demographic changes, but "tell those stories in a way that's relatable to all of America."
Lee, who is Jewish, remarked that "The Goldbergs," a sitcom about a Jewish family, is the one Wednesday night comedy that "happens to reflect my life." But the other 3 that night, "Black-ish," "The Middle" and "Modern Family," are "just as relatable," he said.
For ABC and for Disney, it's good business to program for a country that is expected to become majority minority in about 30 years.
"Fresh Off The Boat," widely described as the first network comedy centered around an Asian American family since "All-American Girl" in 1994, is ABC's latest entrant. Its fifth episode on Tuesday scored a 1.9 rating among 18- to 49-year-olds -- high enough to make "Boat" one of the highest-rated new sitcoms of the season.
Up next is "American Crime," which will take the Thursday-at-10 time slot on March 5, once "Murder" wraps up its season. The drama is created by John Ridley, who wrote the screenplay for "12 Years a Slave," and Lee said it "talks about family and faith and race and class, in a way that I think is extraordinary."
Despite speculation to the contrary, Lee said the liberal sensibilities of many Hollywood executives aren't a factor in casting decisions.
"Certainly our first priority, our first consideration, is: Can we make a great show? Can we make a show that America will relate to? Can we make a show that's emotional? Can we make a smart show?"
"It so happens we've managed to make many diverse shows, as well," he said.