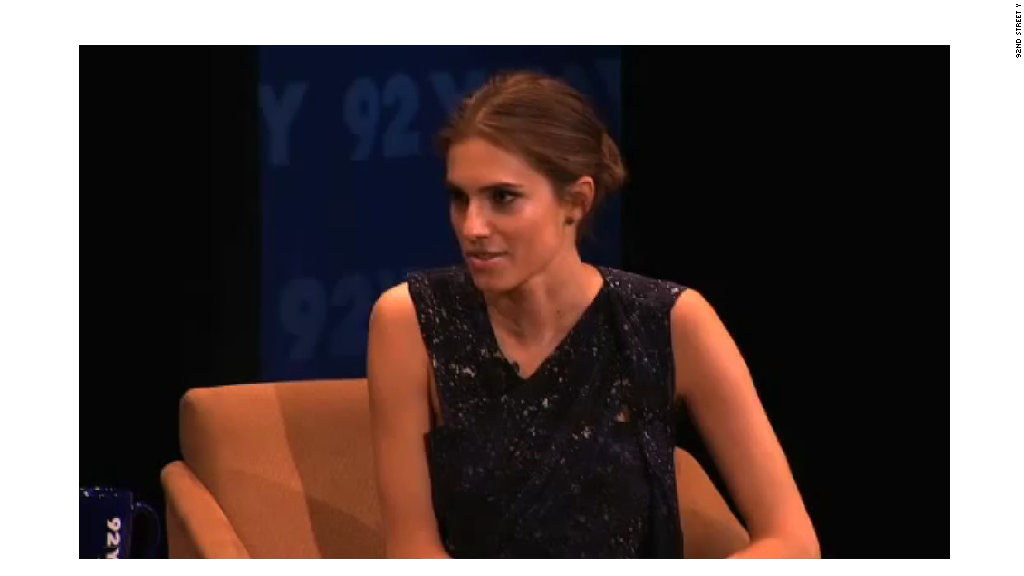 In the first public comments from any member of Brian Williams' family since the NBC anchorman's suspension, his daughter Allison Williams shared her own story from the outset of the Iraq War and said she "can't wait until he's back on TV."
Appearing alongside NBC talk show host Seth Meyers on Wednesday at the 92nd Street Y in Manhattan, Williams said the past two weeks of professional turmoil have been "tough, obviously toughest on my dad," but she assured the audience, "I know you can trust him."
"One thing this experience has not done is shake my trust and belief in him as a man," Allison said about her father.
"He's a really good man," she said. "He's an honest man. He's a truthful man. He has so much integrity. He cares so much about journalism. And yes, he's a really good dad, but I know you can trust him because, as any good daughter does, I have tested him on that."
The nearly full crowd laughed at that point.
Williams, one of the stars of HBO's "Girls," spoke about the controversy at the very start of the long-scheduled event. Meyers set her up by saying he assumed that it's been a "difficult time" for the Williams family.
"Yeah, this has been a really hard time," she said. "We have also been very, very lucky, counting our blessings. We have our health, we have each other."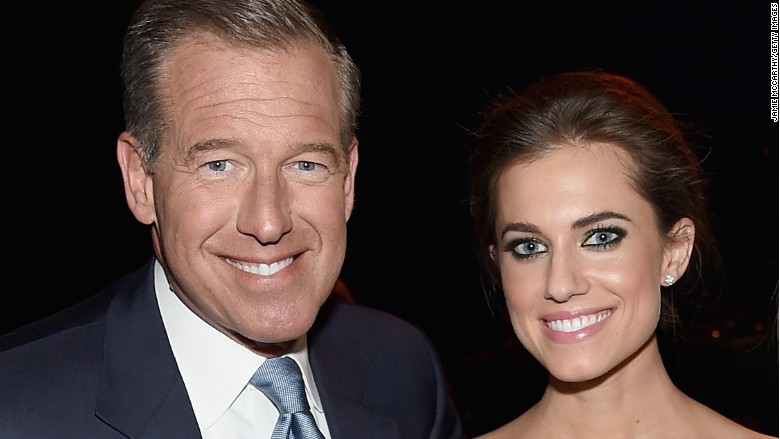 Williams' mother was in the audience for Wednesday's event.
"My dad has always been there for us 100% of the time, even sometimes before we knew we needed him," Williams added. "And so this, to be here for him, is the least we can do."
Allison Williams' remarks are probably as close as we'll come to hearing from Brian Williams for a while.
NBC News has barred the anchor from speaking to the press without permission, and he hasn't addressed the matter since he apologized on February 4 for telling an exaggerated story about a helicopter mission in Iraq.
The controversy has only metastasized since then, with mounting questions about other possible exaggerations. NBC's internal investigation into those disputed accounts appears to be far from complete.
Following her general comments about trust, Williams specifically invoked Iraq. She was in ninth grade when the war started and her father traveled to the Middle East for NBC.
"There was a father-daughter dance at the end of that year," she said. "Before he left, he was assuming he'd be back in time for the dance. And then, as the date was coming, it didn't seem like he was going to make it."
"But he had promised," she recalled, "and so a couple days before I was so upset. And I got a surprise call from Iraq from my dad and he was asking if I had a date to the dance."
"So that's the kind of man he is," she said, "and I can't wait until he's back on TV. And I know that many of you guys feel that way."
On that note, the audience applauded.
After the initial remarks about her father's character, most of the discussion dealt with Williams' time at Yale, her role on "Girls," and NBC's live production of "Peter Pan."
Williams appeared earlier in the evening at a Michael Kors store in Manhattan to mark the launch of an eyewear line. A publicist for that event reportedly asked journalists in attendance to steer clear of questions about Williams' "personal life."
Those questions never used to be off-limits. When she appeared on "The Daily Show" last month, Williams joined Jon Stewart in taking some playful shots at her father.
And last year, she appeared on NBC's "Late Night" shortly after Meyers took over as host. Her appearance came one night after Brian Williams sat down with Meyers.
"This is -- you know, again, we're only seven shows in -- first father-daughter, back-to-back," Meyers joked at the time.
Allison Williams' appearance on Wednesday came exactly two weeks after her father's on-air apology, which was widely deemed insufficient.
In the wake of his six-month suspension, some NBC News staffers have expressed doubts that he'll ever return to the anchor chair, but public opinion thus far has been mixed.
Magid Associates, one of the leading media consulting firms, found that nearly half of network news viewers think Williams can restore his credibility.
And a CNN/ORC poll released on Wednesday morning showed that 52% believe Williams should be allowed back on "NBC Nightly News," while 40% said he should not.