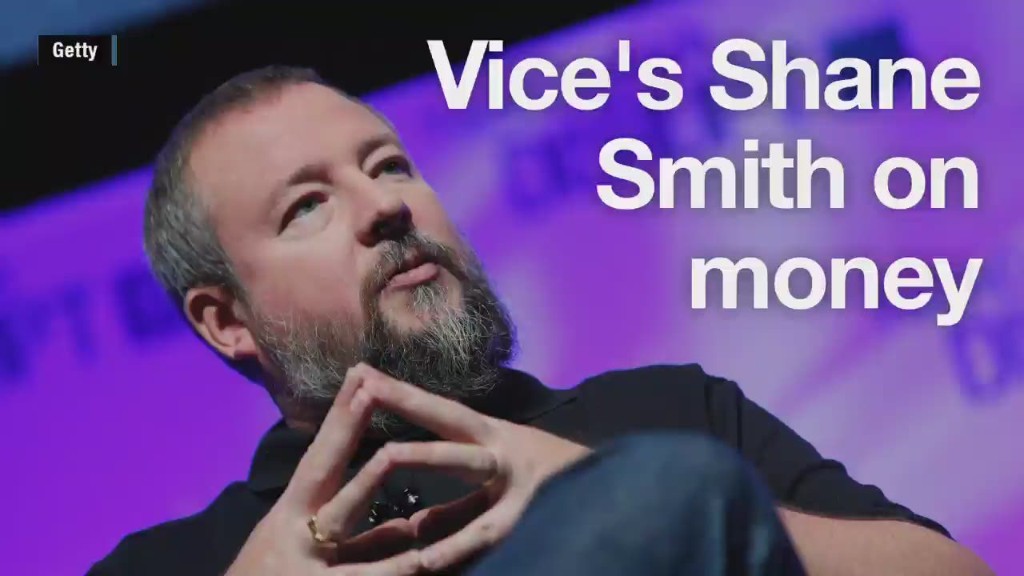 It may be hard to believe that a dinner bill could reach $300,000, even at a particularly pricey restaurant. But it's actually not hard to do with a party of 30 people ordering bottles of wine with five-figure price tags.
Vice Media Inc. CEO Shane Smith spent $300,000 for dinner in Las Vegas last month, according to a source at Vice. Smith paid the tab for his group -- a mix of Vice executives, staff members and friends -- at Prime Streakhouse at the Bellagio Hotel during the Consumer Electronics Show in January. The dinner reportedly flowed with bottles of wine that cost upwards of $20,000 a pop.
The bill's size was mentioned on an MGM Resorts International conference call on Tuesday, and was first reported by Bloomberg. During the call, MGM CEO James Joseph Murren said he was shocked when he saw the $300,000 tab.
"That's a pretty good check...We haven't seen that in a long time," he said on the call.
Related: Why this whisky costs $38,000 a bottle
Prime, an award-winning Jean-Georges Vongerichten restaurant, automatically includes 18% gratuity on parties with more than eight diners. To reach a total of $300,000, a bill would likely include food and drink charges totaling around $255,000, with an included gratuity of around $46,000. Not a bad haul for a server.
Now let's take a look at the food.
The prices of entrées on the menu range from $36 (Rosemary-Lime Roasted Chicken) to $85 (Filet Mignon). Taking an average of all of the choices comes to just over $51 a plate. Multiply that by 30 and we've got $1,530 for the main course.
If each diner got a starter, the average cost of which is about $18.50, that's another $555.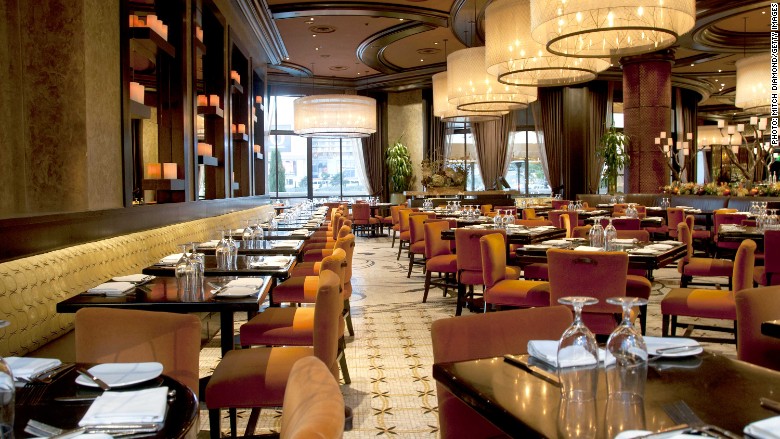 It's not a party without potatoes, nine different kinds of which -- ranging from truffled mash to gnocci -- are on the menu. If the group ordered one of each, that's $130 in starches.
Add in a few more things for the table to share: five orders of seared foie gras ($32 each), five bacon-wrapped shrimp ($26 each), and for good measure, five orders of brussel sprouts ($14 each) and five orders of creamed spinach ($13 each). That'll cost $425.
So, for the food, that brings the tab to $2,640, about $88 a head. Still a far cry from $300 grand.
But next comes the bar tab, which is where a restaurant bill starts getting real.
The group was reportedly throwing back glasses of wine priced at $20,000 a bottle. If each guest had two glasses -- a fairly low estimate, especially for Vegas -- the table would've needed to order 12 bottles. That alone adds up to $240,000. Then there are the possible additions of hard alcohol, champagne, apéritifs and digestifs.
MGM did not respond to requests to comment and calls to Prime were unanswered.