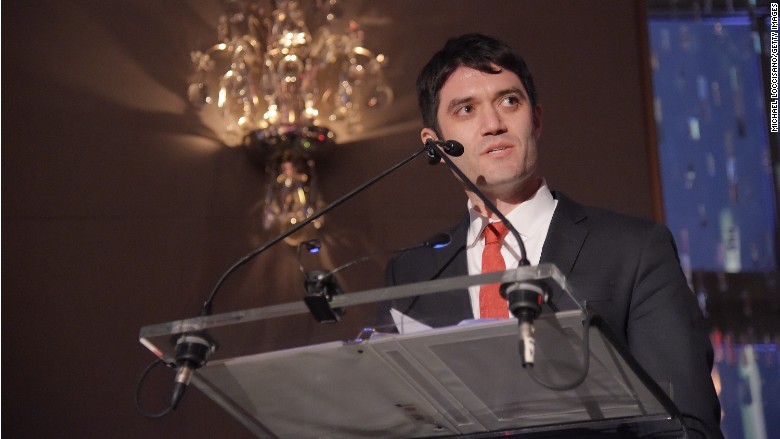 This weekend's thoroughly redesigned edition of The New York Times Magazine will have "more pages of advertising than in any issue since October 2007," editor in chief Jake Silverstein says.
Can the magazine keep it up?
The iconic magazine is getting a fresh start and a fresh face this weekend with the introduction of several new features and a dramatic overhaul of an existing one.
It is striving -- like so many magazines -- to sell more print ads in an unforgiving climate for advertising, and simultaneously generate more web traffic and digital advertising for its web site.
The Times needs the help. While the company reported that its decline in ad revenue last year was the smallest such dip since 2005, it was a decline nonetheless, and it highlighted the continued turmoil in print.
The Times Magazine is responding with changes like heavier paper (all the better for luxury ads) and native advertising campaigns.
The relaunch issue has 218 pages, 120 of which are ad pages -- "the largest in the magazine's history," according to The Huffington Post.
The changes were previewed at a shimmering party at the Rainbow Room atop Rockefeller Center on Wednesday night. Times Magazine publisher Andy Wright called it "the most influential magazine in the world."
Revamping the magazine has been a priority for the company for a while now.
Jill Abramson, the newspaper's former executive editor, said in a 2013 memo that the magazine faced "urgent issues and questions," including how to make it "the fount of our richest, most immersive multimedia reading."
Abramson and her successor, Dean Baquet, were both pivotal in last spring's hiring of Silverstein, who previously edited Texas Monthly magazine. He replaced Hugo Lindgren.
Wright came on board a few months later.
In an editor's letter published online on Wednesday, Silverstein said the "most radical overhaul" is the Times Magazine's new vision for the popular "Ethicist" column, which has been re-imagined as a podcast first, column second.
The weekly podcast will be hosted by a three-person panel -- Jack Shafer, Kenji Yoshino and Amy Bloom -- and the magazine will publish an edited excerpt of their conversations both in print and online.
Silverstein also credited a team of designers for creating "an entire suite of typefaces" and hailed subtle tweaks to the magazine's logo, which he said is now "more modern, more graciously spaced."
He introduced new written features, such as a weekly poem and a "Letter of Recommendation," which he described as "a blast of enthusiasm, a gleeful yawp of praise for something, anything, that the writer feels compelled to endorse."
The inaugural enthusiasm blast comes courtesy of Sam Anderson, who penned an ode to the Fleetwood Mac's 1979 album "Tusk."