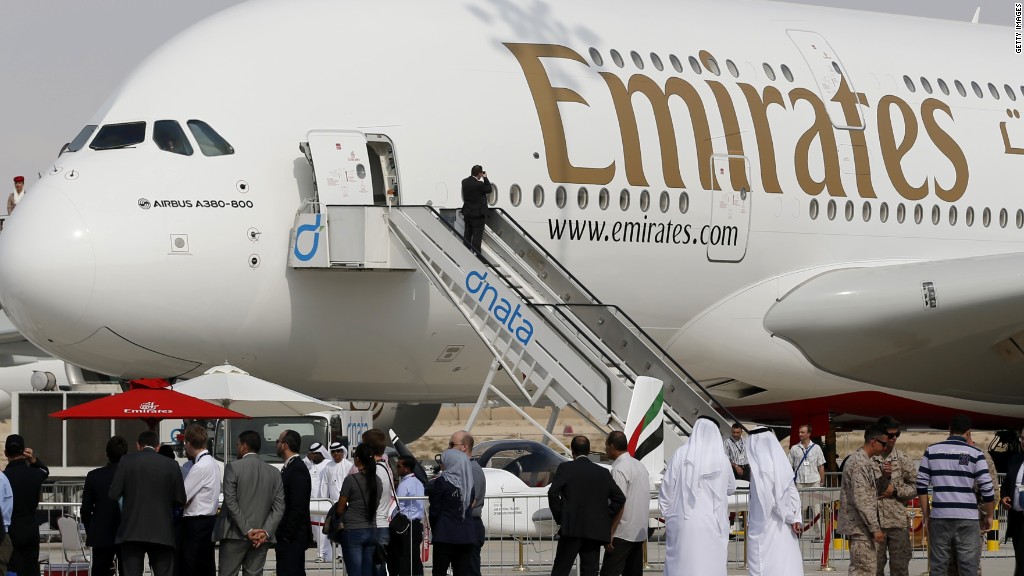 An apology from Delta's CEO's for making comments that seemed to link the 9/11 attacks to Gulf-based airlines has left another Middle Eastern airline executive unsatisfied.
"Emirates rejects the apology issued by Delta Air Lines in response to comments made by its CEO ... which intimated a link between the Gulf carriers and the 9/11 attacks," a spokesman for the airline said Thursday.
"We believe that the statements made this week by Mr. Anderson were deliberately crafted and delivered for specific effect. This brings into question his credibility as a CEO of a US public listed company, as well as the integrity of the submission which his airline has submitted to the US authorities," it said.
A day earlier, Qatar Airways CEO Akbar Al Baker told CNN's Richard Quest something similar: "Mr. Anderson crossed the line in some of the statements he made with regard to what went on with regard to 9/11."
The original comment from Delta Air Lines (DAL) CEO Richard Anderson came on CNN's "Quest Means Business" amid a spat between U.S.-based carriers and Etihad, Qatar and Emirates airlines, the state-owned airlines known as the "Gulf Three," over government financial assistance.
U.S. based carriers accuse the Gulf Three of benefiting from $40 billion in government handouts over the last decade.
Al Baker said Wednesday he receives "equities," rather than subsidies. The Gulf Three also point out that the U.S. carriers received financial assistance after the 9/11 terrorist attacks.
Related: Delta wins best airline title
Then on Monday, Anderson, of Delta, appeared to tie the airlines to the perpetrators of the attacks: "And it's a great irony to have the United Arab Emirates from the Arabian Peninsula talk about that, given the fact that our industry was really shocked by the terrorism of 9/11, which came from terrorists from the Arabian Peninsula, that caused us to go through a massive restructuring."
Delta apologized on Wednesday: "He didn't mean to suggest the gulf carriers or their governments are linked to the 9/11 terrorists. ... We apologize if anyone was offended."