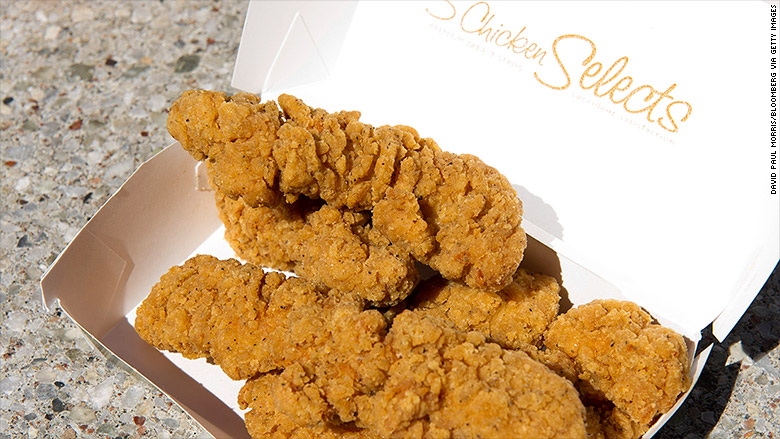 McDonald's is bringing back its chicken tenders -- called Chicken Selects -- after a two-year hiatus.
"Chicken Selects will make a national return in early March and [will] be sold as an order with three pieces," confirmed McDonald's spokeswoman Terri Hickey, in an email to CNNMoney. "We look forward to bringing back this customer favorite made with chicken tenderloin."
They'll only be available in the U.S.
Chicken Selects were on the menu for 10 years, but that ended in 2013 when McDonald's (MCD) trimmed down its menu.
This could be one of the changes that the struggling fast food chain recently promised, after its CEO stepped down.
Related: McDonald's tried to turn Chipotle into another McDonald's
It's probably a good time to put Chicken Selects back on the table.
The U.S. Department of Agriculture has recently reported a glut in poultry production.
McDonald's has continued to sell other chicken items, such as Chicken Nuggets, which it has vigorously defended against "rumors" that it contained undesirable ingredients.
Will Chicken Selects stay on the menu this time? That's really up to fast food fans.
"They are limited time offer, however markets have the option to keep them if they want, so some areas may continue to sell them," said Hickey.