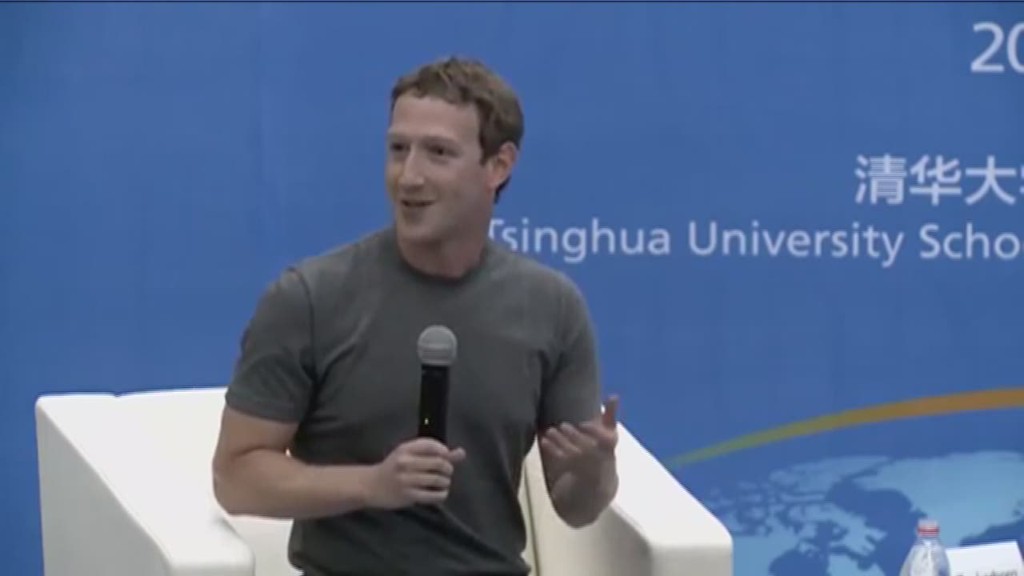 Mark Zuckerberg pledged to learn Mandarin several years ago, and he continues to deliver on that promise.
With the start of the Lunar New Year Thursday, the Facebook founder and CEO posted a video in Mandarin to his Facebook page around 2 a.m.
In the 31-second video, Zuckerberg stands in front of hanging lanterns featuring the Chinese characters for fortune and spring. In addition to wishing everyone a happy new year, he said the Facebook (FB) offices would be celebrating with "lion dance performances and traditional Chinese food."
This isn't the first time Zuckerberg has publicly demonstrated his command of the Chinese language. In October, he gave a 30-minute Q&A at Beijing's Tsinghua University -- completely in Mandarin.
Learning the language was Zuckerberg's New Year's Resolution several years ago -- but it hasn't been his only very public goal. Two years ago he challenged himself to meet a new person a day. Last year he attempted to pen a daily thank you note. This year, he vows to read a book every two weeks "with an emphasis on learning about different cultures, beliefs, histories and technologies," according to his Facebook page.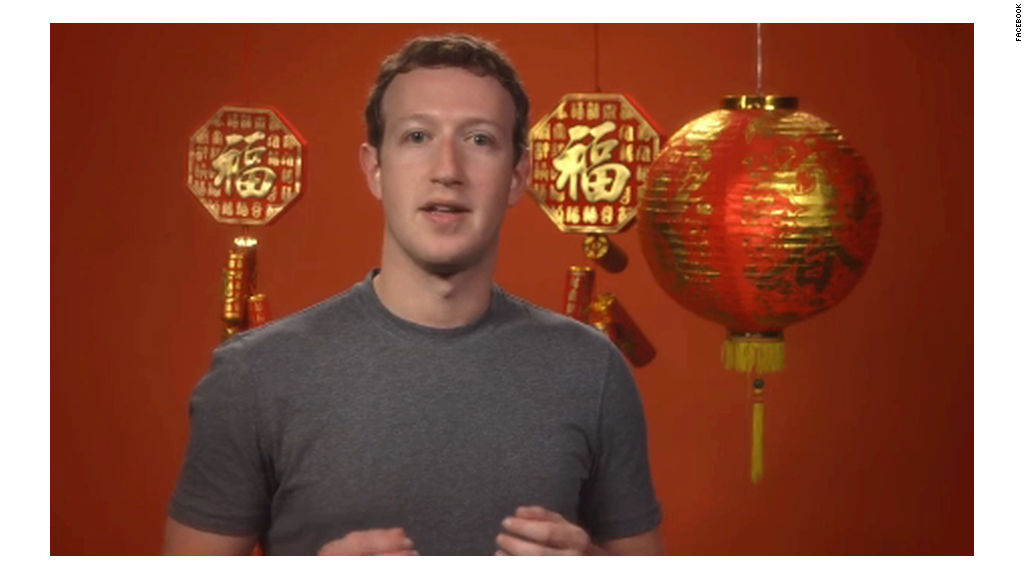 Here's the Lunar New Year message he delivered entirely in Mandarin, translated by CNNMoney:
"Hello everyone, happy Lunar New Year! At Facebook, we will have a big Lunar New Year celebration. During the celebration, we will have lion dance performances and traditional Chinese food. I wish everyone a Happy New Year. I wish everyone in the year of the Sheep, happiness and to be proud of all things."
-- Gwen Sung contributed to this story.