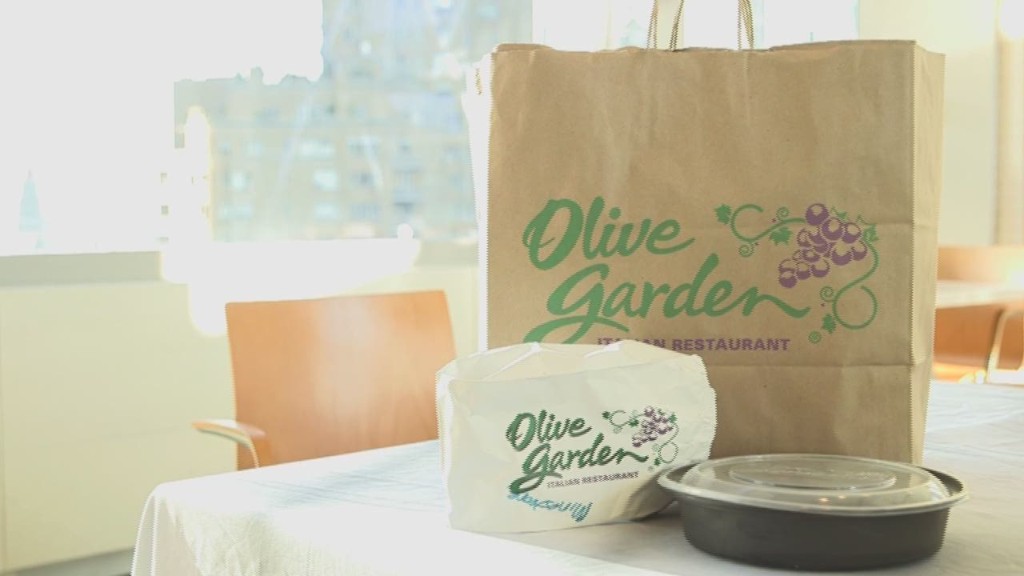 Last spring James Mitarotonda grew fed up with yet another chief executive refusing to listen to shareholders.
For nine months the activist investor tried and failed to convince the management of Olive Garden owner Darden Restaurants (DRI) to dismantle its restaurant empire.
Mitarotonda, who heads the hedge fund Barington Capital, prefers to work with companies, not against them. But that didn't seem to be working this time.
That's why the activist investor decided to demand that Darden find a replacement for longtime CEO Clarence Otis. Within months, the leader of the largest publicly-traded restaurant group in the world was looking for a new job. Under pressure from Mitarotonda and another activist investor, the company's board of directors was ousted as well.
"Our objective is to have the company embrace our plan and work with us, but if they don't we're not going to sell our stock and go away," Mitarotonda told CNNMoney.
Activist investing -- when an individual or firm takes a stake in an underperforming company with the aim of forcing change -- is playing a bigger and bigger role in Corporate America.
Just over the past few years activist investors have successfully pushed eBay (EBAY) to spin off PayPal, Sotheby's (BID) to find a new leader and Apple (AAPL) to buy back hundreds of billions of dollars of stock. Others are pushing for a marriage between Yahoo (YHOO) and AOL (AOL) and for DuPont (DD) to break up its chemical empire.
Related: Do high calories = high stock prices?
Drama at Olive Garden: In the Darden battle, Mitarotonda's hedge fund teamed up with Starboard Value to argue Darden should split its fast-growing restaurants from its more mature brands. Instead of listening to the activists, Otis drew their ire by selling off only one struggling brand -- Red Lobster -- for $2.1 billion.
Starboard took Darden to task over its food, going so far as to complain that Olive Garden fails to salt the water used to cook pasta.
Mitarotonda said he prefers not to get so specific with his critiques of management that ingredients are being argued over. "I'm Italian, so I know there should be salt in the water," he said.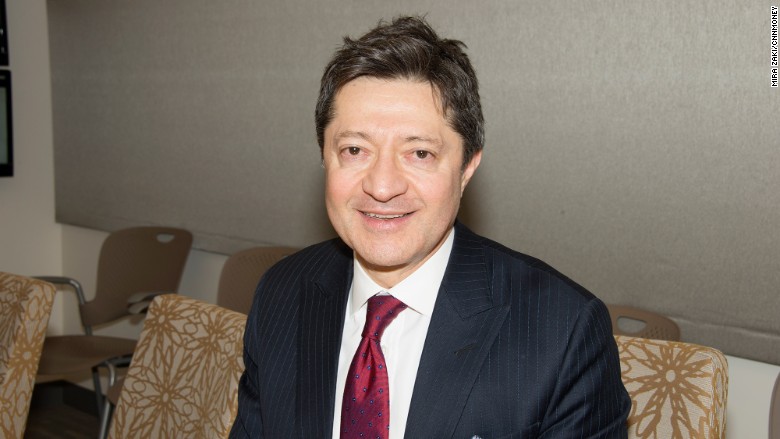 Related: Olive Garden food flunks CNNMoney taste taste
Darden directors ousted: The activists ultimately prevailed in their battle.
They persuaded shareholders to oust the company's board of directors last October. Since then, Darden's shares have soared nearly 30% to all-time highs and Olive Garden sales have gained momentum. Darden's new board is also actively considering a spinoff of the company's real-estate assets.
"Frankly, if he had embraced our plan, not only would he still be employed and have created significant value for shareholders, but in his next job he'd likely be running a Fortune 100 company," Mitarotonda said.
While corporate governance has clearly improved in recent decades, Mitarotonda said there's definitely still room for improvement.
That's why he's been busy investing in other underperforming companies, including chemicals maker Omnova Solutions (OMN), software maker Ebix (EBIX) and The Eastern Co (EML)., a 156-year-old manufacturing company.
Related: Shake Shack workers get in on IPO riches
What can average investors do? Of course, retail investors don't have the wherewithal to acquire enough of a public company to hold directors' feet to the fire.
But Mitarotonda said mom-and-pop investors do have the option to invest in mutual funds that take a hands-on approach with corporate boards. For example, he singled out Mario Gabelli, the billionaire investor who in 2007 blocked a $10.6 billion deal to take Cablevision (CVC) private.
There's also the 13D Activist Fund (DDDAX), a mutual fund that invests in companies that major activists acquire stakes in. Another alternative for retail investors could be the Direxion iBillionaire ETF (IBLN), which buys the same stocks as billionaire like Warren Buffett, Carl Icahn and George Soros, three investors who don't shy away from picking fights with underperforming boards.
"There's been a much deeper appreciation for and much more embracing of activist investors -- and rightfully so," said Mitarotonda.