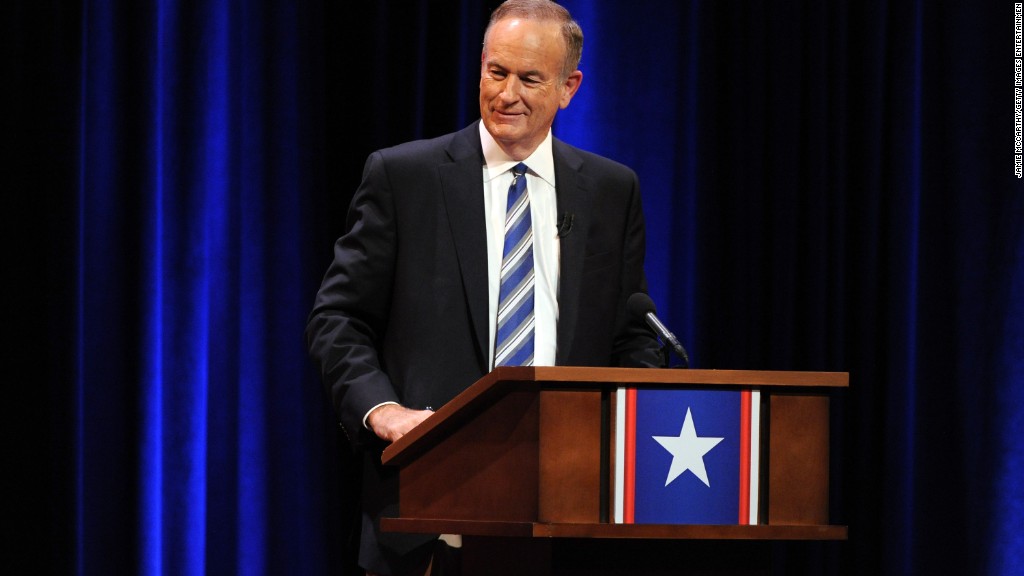 The editors of Mother Jones magazine -- which published a probing report about Bill O'Reilly's war stories on Thursday -- are calling on O'Reilly's employer, Fox News, to have him apologize for a "violent" comment directed at one of the reporters.
The original report, co-authored by David Corn, suggested that O'Reilly has exaggerated his experience in a "combat situation" amid the 1982 Falkland Islands war.
Related: What Bill O'Reilly has said about his time during the Falklands War
O'Reilly responded ferociously, ignoring co-author Daniel Schulman while calling Corn a "guttersnipe," a "disgusting piece of garbage," and a "left-wing assassin," among other titles.
He also told TVNewser that, once the truth came out, Corn would be "in the kill zone."
Corn told CNNMoney on Thursday night that he thought O'Reilly's choice of "kill zone" was intended to be threatening.
On Friday morning, his editors Monika Bauerlein and Clara Jeffery, wrote "with alarm" to Fox News executive Bill Shine and a spokeswoman for the network.
"We welcome criticism, but calling for our reporter 'to be in the kill zone' crosses a line," the editors wrote.
"Like everyone in media today, we are concerned about the safety of our staff. We'd have hoped that statements with this kind of violent tone would not come from a fellow media professional," they wrote.
The editors said O'Reilly should renounce and apologize for the comment on his show Friday night.
"If he does not, he should issue a separate statement renouncing the remark and apologize," they wrote.
Fox News did not respond to a request for comment. O'Reilly responded by telling Mediaite, "It's simply a slang expression."