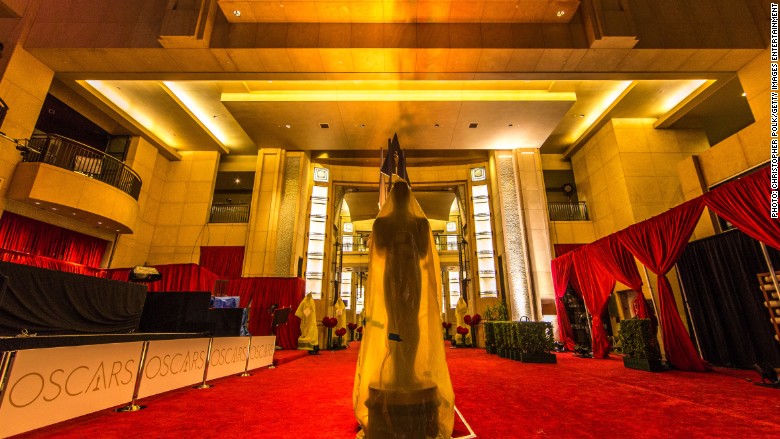 Every Oscars night, at exactly 7:30 p.m. Eastern time, E! cuts away from the red carpet at the Academy Awards, and other channels end their coverage altogether.
Why?
It's part of the deal between the Academy of Motion Picture Arts and Sciences and ABC, the official broadcaster of the academy's annual awards show. ABC is the only channel allowed to be live from the red carpet between 7:30 and 8:30 p.m.
Most viewers don't know about the deal, and that's why there are surprised (and perturbed) tweets right after the 7:30 mark every year. (Here's an example from last year.)
But it seems to have the desired effect -- that is, steering viewers to ABC, first for the fashion sightings and celebrity interviews, and then for the actual awards show.
ABC has televised the Oscars every year since 1976. Its deal with the academy was going to expire in 2014, but the two sides renewed it three years early, in 2011, and now it's set to run through 2020.
Related: Why the 'best' picture doesn't always win
The deal allows ABC's rivals to have spots along the red carpet and to broadcast and stream live interviews. CNN, the owner of this website, airs a red carpet special starting at 6 p.m. Eastern. E! and a newbie entertainment channel, Pop TV, also have multiple hours of live coverage.
But the live coverage has to stop at 7:30. (CNN and Pop TV sign off at that time; E! keeps going, but only shows videotape and photos from the red carpet, no live pictures.)
What's in the $160,000 Oscars gift bag
In an amusing twist, the other networks can keep interviewing stars on the carpet -- but they can't show the interviews until after 8:30.
The carpet area actually closes at 8 p.m. But ABC's exclusive window of time extends until 8:30 because that's when its special pre-show ends and the awards show begins.
"Oscar's Red Carpet Live," as the ABC special is called, scored 27.6 million viewers for the 8 to 8:30 p.m. portion last year, and the awards averaged 43.7 million.
ABC declined to comment on the terms of the deal.