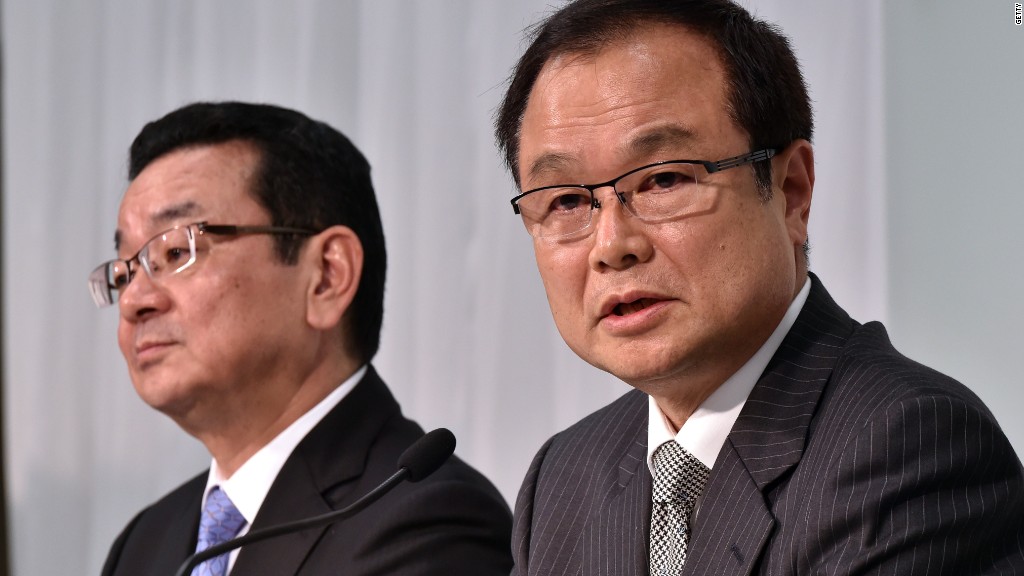 Honda CEO Takanobu Ito will step down from his post in June, making way for new leaders to overhaul the Japanese automaker.
Ito will be succeeded by Takahiro Hachigo, currently Honda's managing officer, the company said in a statement.
Honda (HMC) didn't say whether Ito's resignation had anything to do with the company's recent struggles -- a massive recall over faulty airbags, poor sales, and regulatory fines.
But the surprise announcement comes after Honda recalled millions of vehicles due to faulty airbags produced by another Japanese company, Takata. Other auto manufacturers, including Toyota (TM), have also had to recall vehicles due to the airbags.
Honda issued a profit warning in January, lowering its own annual net profit forecast by 5%. It was also hit last month with a $70 million fine for failing to report all the accident information required under U.S. regulatory rules.
"Going forward, changes will be coming up more and more rapidly, competition will be more severe, so I think now is a good time to change the management to a younger generation so as to revamp our whole operations," Ito said at a news conference.
Outgoing CEO Ito joined Honda in 1978, and climbed the ranks to become head of the company in June 2009. He oversaw changes to Honda's manufacturing structure around the globe, establishing new plants in developing countries such as Brazil, Indonesia and China.
Hachigo is a longtime Honda employee, first joining in 1982, as an engineer. Over the years, he has overseen Honda operations in the U.S., Europe and China.
The management changes are still subject to shareholder approval, but are expected to be effective in June after the company's annual shareholder meeting.
Honda announced Ito's resignation after markets closed in Tokyo on Monday. Shares fell in 0.6% in New York on Monday, and dropped as much as 1.8% in Tokyo trading Tuesday morning.