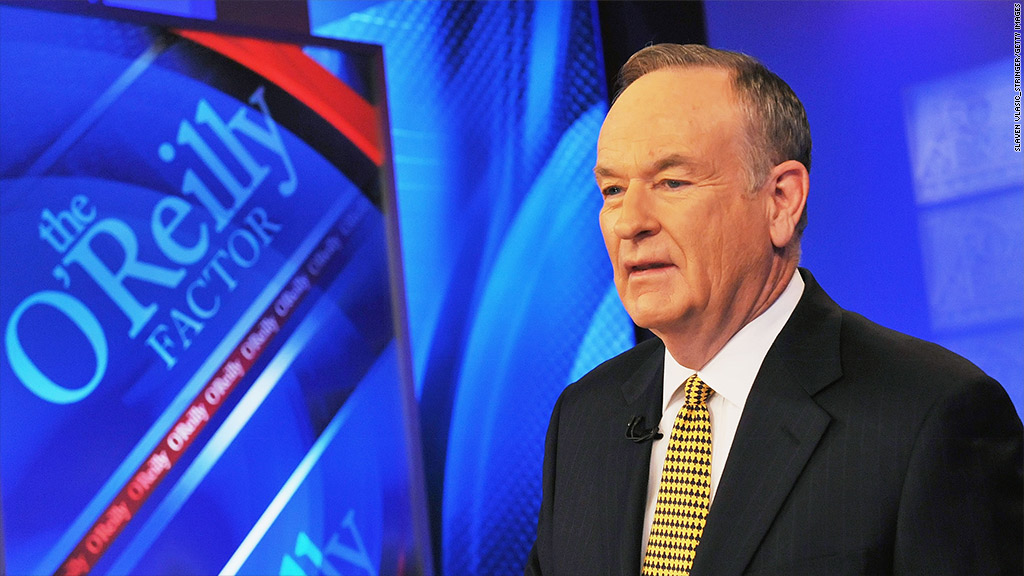 Bill O'Reilly used archival footage on Monday to try and end a dispute over claims he's made about his time covering the Falklands War.
O'Reilly's latest rebuttal to a report published by Mother Jones focused on a protest he covered in Buenos Aires for CBS News at the conclusion of the 1982 conflict between Argentina and Britain.
At issue: O'Reilly has made several references over the years to being in a "war zone" and a "combat situation." Since he and most reporters covered the war from Buenos Aires, the question was whether a protest there fit those descriptions.
In previous accounts, O'Reilly has also said "many were killed" in the protest and that he was forced to rescue his photographer, who had been "run down" and bloodied in the mayhem.
Following the Mother Jones report, several former colleagues also in Argentina at the time disputed those claims.
On his Fox News show on Monday, O'Reilly mocked the "far-left zealots" who he said had described the protest as a "day in the park." That was a reference to former CBS News correspondent Eric Engberg, who backed the Mother Jones report and said the Buenos Aires riot was "relatively tame."
O'Reilly showed CBS News footage from the protest, including a report that had been filed by Engberg. CBS News posted the footage on its website earlier on Monday.
Engberg's report, which originally aired in June of 1982, described police officers firing tear gas and plastic bullets at protesters.
"It is not known how many were hurt, but witnesses reported at least some serious injuries," Engberg reported at the time. The report also mentioned arrests and beatings.
Dan Rather introduced the broadcast by noting that "some television crew members were knocked to the ground."
O'Reilly said Monday he stands by his claim that people were killed in the riots. "I saw people hit the ground hard. I saw them hauled off, put into ambulances and police vehicles," O'Reilly said. "And the local reportage was that there were fatalities. We have not been able to say how many, alright? But I believe there were."
After showing the footage, O'Reilly spoke to former NBC News Miami bureau chief Don Browne, who backed O'Reilly's characterization of Buenos Aires. "It was a country at war," Browne said.
On his show, O'Reilly made it clear that he intends to put the whole matter to rest. "I want to stop this now," he said. "I hope we can stop it. I really do."
The two Mother Jones reporters who brought the Falklands questions to light aren't interested in letting O'Reilly off the hook just yet. In a story published shortly after Monday's edition of the "O'Reilly Factor," David Corn and Daniel Schulman wrote that the archival footage still doesn't support O'Reilley's claims that police officers fired real bullets at civilians and that "many" were killed.
O'Reilly has also waged an aggressive defense in several interviews with other media outlets. On Monday, New York Times reporters Emily Steel and Ravi Somaiya noted that O'Reilly vowed to take action if the paper's coverage of the Falklands controversy fell short.
"I am coming after you with everything I have," O'Reilly told the Times. "You can take it as a threat."