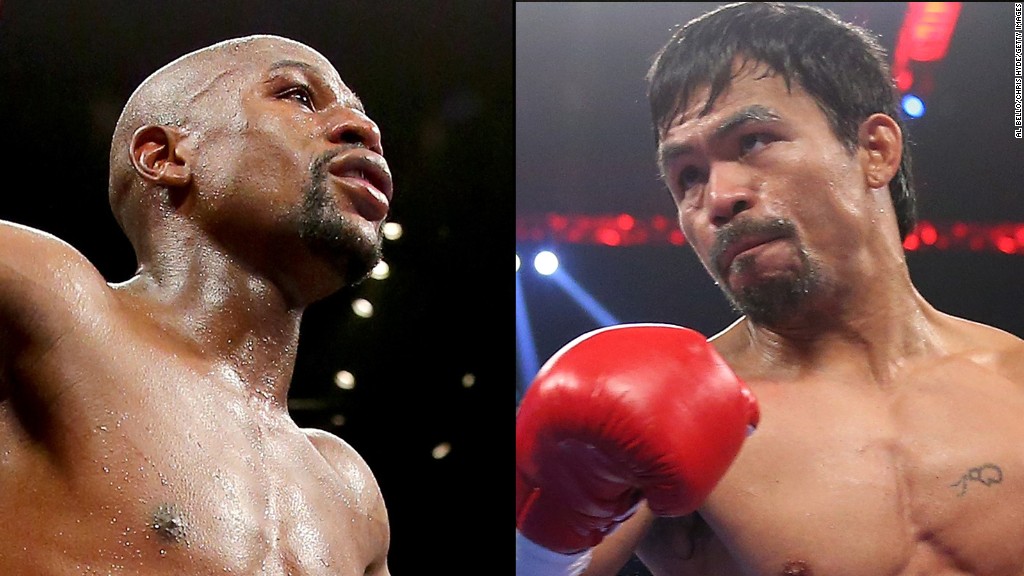 The Floyd Mayweather-Manny Pacquiao fight on May 2 will probably be the single biggest payday for any professional athlete ever.
The two fighters will be duking it out to split a prize of about $200 million, according estimates. Pacquiao has agreed to take home 40% of the purse, or about $80 million, while Mayweather would get almost $120 million.
The final total will depend on just how well the historic fight sells, both on TV and off. HBO and Showtime, which are broadcasting it together, expect to have a record pay per view audience for a match that fans have been waiting five years to see.
The event is likely to cost viewers about $95 a pop, according to a source, up from about $75 for recent fights. And it's expected to be seen in three to four million households. The most-watched pay-per-view fight ever was a bout between Mayweather and Oscar De La Hoya in 2007, which was purchased by 2.5 million households.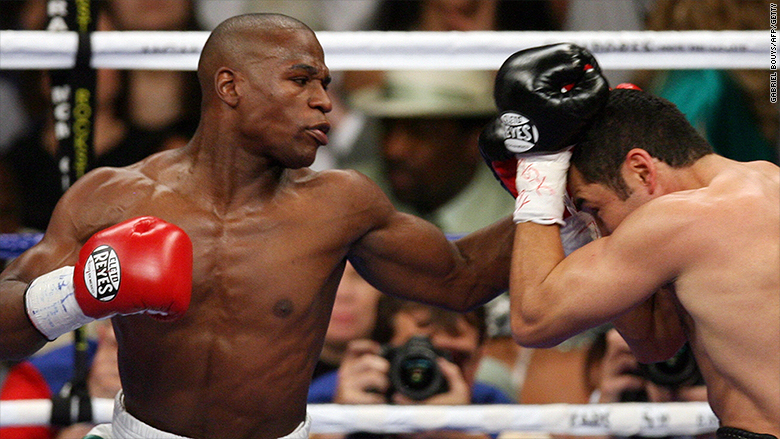 Even if this year's fight only reaches 3.25 million homes, it will generate more than $300 million in revenue. About half of that will go to cable operators, leaving $150 million or so for the fighters.
Related: Mayweather is not paying price Ray Rice paid for domestic abuse
And there's also the ticket sales. The fight will be at the MGM Grand in La Vegas, which can hold nearly 17,000 for a boxing match. One published estimate has ticket prices ranging between $1,000 and $4,000 per seat, which would generate more than $40 million. The fighters will end up with most of that revenue as well.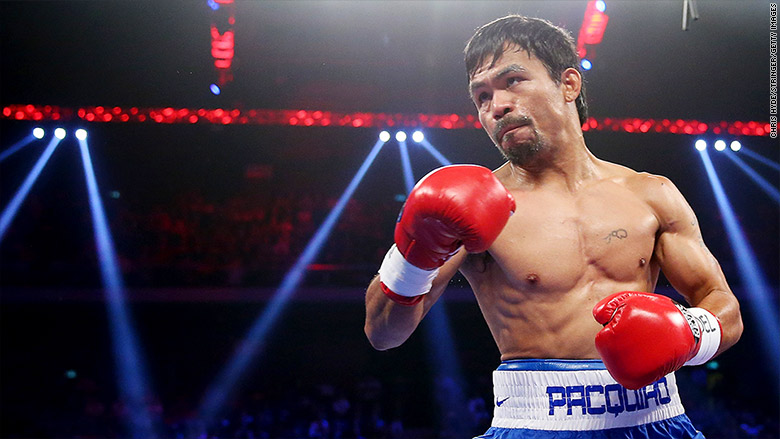 Related: Mayweather passes Tiger to become best-paid athlete
Mayweather is widely believed to be the best-paid U.S. athlete, despite the fact that he has no endorsement income to speak of. But a nine-figure payday dwarfs even his previous record payout of more than $40 million for a fight.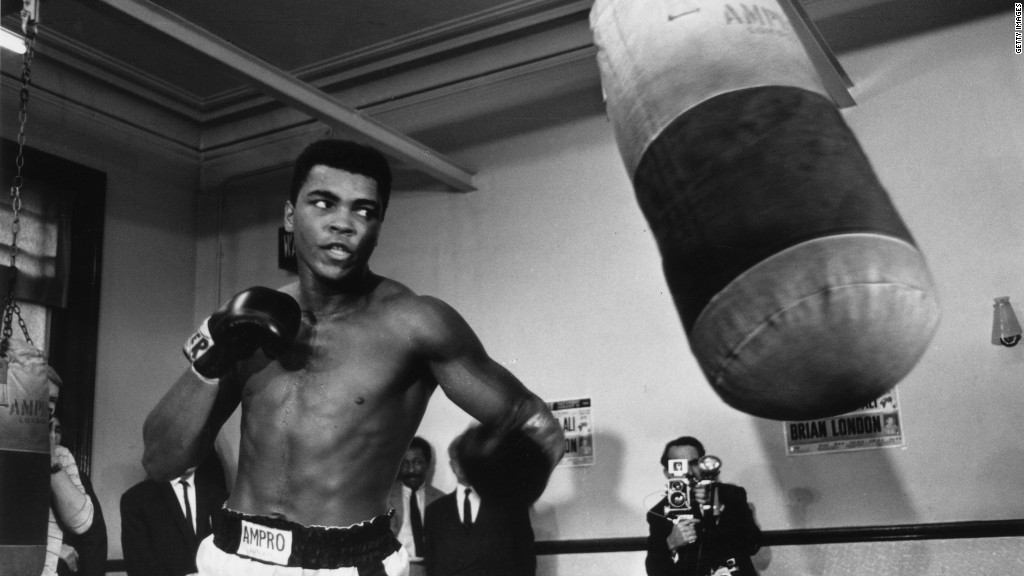 Boxing isn't nearly as popular as it once was, but pay-per-view has given fighters a source of income that athletes in other sports can only dream about. Basketball, football and baseball players have to play for years to get that kind of money.
Baseball's best paid player is Miguel Cabrera, who will earn an average of $31 million a year over the course of his 8-year contract with the Detroit Tigers. That's more than any NFL or NBA player.