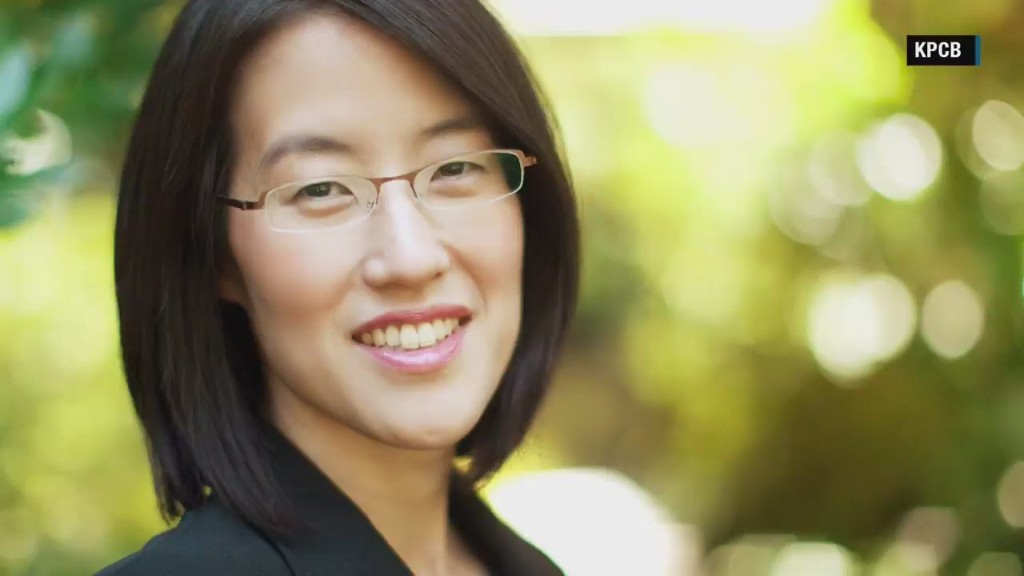 Gender discrimination in Silicon Valley is having its day in court.
At the forefront are Ellen Pao and her former employer, renowned venture capital firm Kleiner Perkins Caufield & Byers.
Jury selection began Monday. And there's a lot at stake. Tech firms like Zillow and Tinder have been in the hot seat for their alleged treatment of women. The verdict could either highlight the need for revamped policies -- or be brushed off as a lovers' dispute.
Pao, who is now interim CEO at reddit, claims she was treated "despicably, maliciously, fraudulently and oppressively" during her tenure at the firm, according to the lawsuit filed in May 2012. The Princeton and Harvard Law graduate joined Kleiner in an aide role in 2005 and become a junior partner in 2010.
Pao alleges that she was pressured to have sex, and ultimately a relationship, with married colleague Ajit Nazre in 2006, according to the court documents. Pao claims that when she ended their relations, Nazre retaliated over the next five years, including things like excluding her from business meetings and failing to share important e-mails relevant to her job. She says Nazre received promotions, despite the fact that she told managerial partners about his retaliatory efforts.
Pao's complaints allege that sexual harassment and discrimination were systemic at Kleiner. She also reports being gifted a sexually explicit book from a senior partner on Valentine's Day.
Pao claims that the firm held back female junior partners, limiting their opportunities and their pay compared to their male colleagues.
Kleiner called Pao's allegations "completely without merit," according to Christina Lee, a Kleiner spokeswoman.
"[It] has no basis in the law," said Lee. "We look forward to clearing our name in court."
Lawyers for Pao were not immediately available for comment.
This month, Kleiner filed a brief stating that Pao had trouble getting along with colleagues and wasn't cut out for the venture capital world, which is what ultimately led to her dismissal. Her relationship with Nazre was consensual, according to the brief, which cited text messages between the two as evidence. Kleiner claims Pao was upset because Nazre hadn't split from his wife.
Moreover, the documents mention that Pao filed the lawsuit when her husband, Alphonse Fletcher, filed for bankruptcy. Pao is seeking up to $16 million in damages from Kleiner.
Kleiner -- a venerable firm known for its investments in companies including Google (GOOG) and Facebook (FB) -- asserts in the brief that it has "long been a strong supporter of women entrepreneurs and executives, and has consistently hired more female partners than its peer firms."