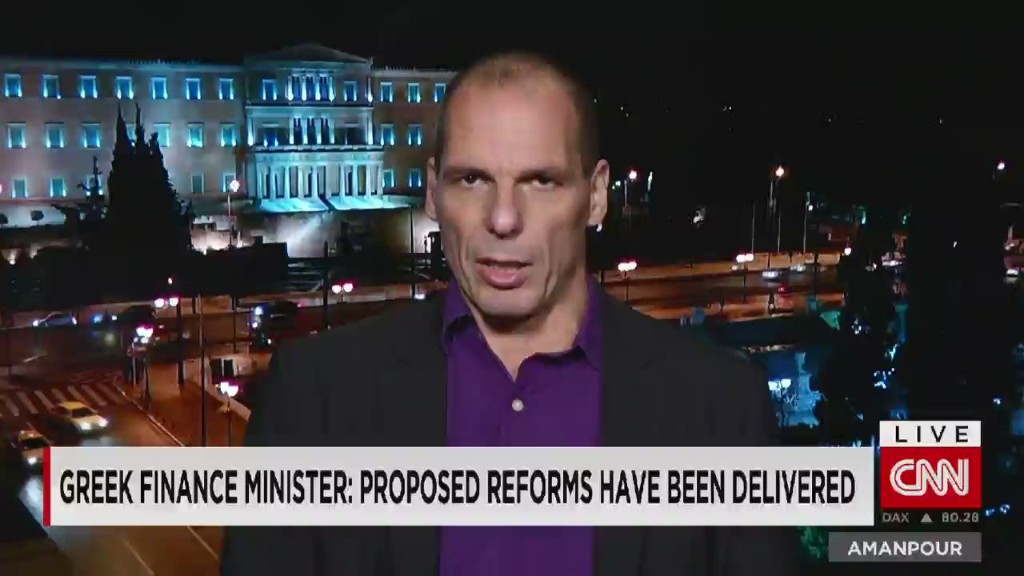 Greece's creditors have approved a list of economic reforms drafted by the country's new government, allowing for a four-month extension of its financial lifeline.
European officials said the preliminary program was comprehensive enough to allow the bailout to continue beyond February 28, when it was due to expire.
The deal should keep Greece afloat and safely in the euro for now while it works on a more detailed, longer term plan for economic recovery.
Greek stocks jumped 10%, with shares in the country's biggest banks gaining as much as 20%.
Without an extension of international support, Greece risked a run on its banks and would have had trouble paying its bills.
The list of reforms is in part vague and contains few numbers. It pledges to fight corruption, improve tax collection, control government spending and address rising poverty.
The Greek government has averted an immediate crisis, but now faces weeks of tough negotiations with European officials and the International Monetary Fund.
Finance Minister Yanis Varoufakis has vowed to continue fighting to "recalibrate the austerity" his left-wing party has condemned for killing the Greek economy.
That means he'll have to find ways to offset any new spending commitments, and convince Europe and the IMF that he's sticking to reforms to make Greece more competitive.
For now, investors are breathing a sigh of relief. The yield on Greece's 10-year government bond fell to 8.5%. it had been as high as 11% in recent weeks.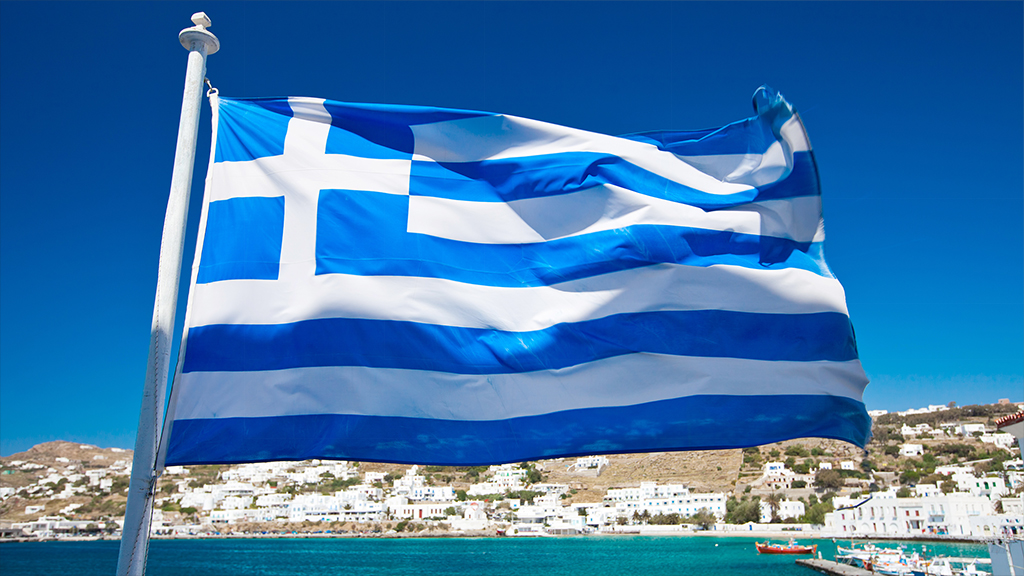 The European Central Bank and International Monetary Fund have already identified flaws in the list Greece submitted to its eurozone peers Tuesday.
IMF Managing Director Christine Lagarde highlighted concerns about pensions and sales taxes, privatization and labor market reforms, among others.
"It is important for me to emphasize that for the discussions ... to be successful they cannot be confined within the policy perimeters outlined in the government's list," she said.
Related: Pope Francis to Germany: Help the poor ... and Greece
The ECB said the proposals differed in a number of areas from the commitments Greece has made in exchange for some 240 billion euros in emergency loans since 2010.
"In such cases, we will have to assess whether [the] measures ... are replaced with measures of equal or better quality in terms of achieving the objectives of the program," ECB President Mario Draghi said.
Greece has until the end of April to satisfy its creditors that it can deliver. If it fails, the crisis meetings will begin all over again.