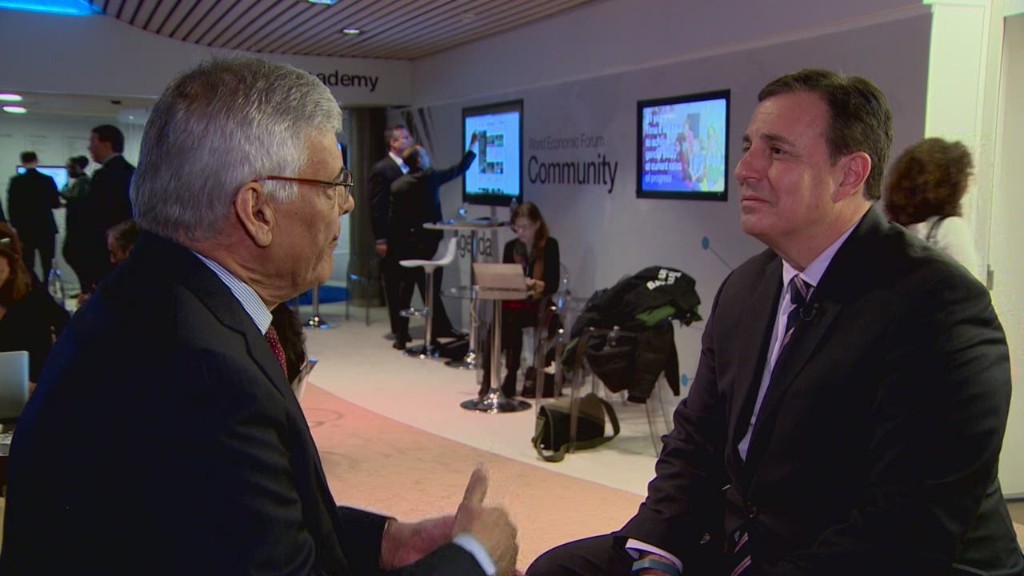 Saudi Arabia won't agree to hold an emergency OPEC meeting despite the pain being felt by other members of the cartel, several OPEC sources said Tuesday.
OPEC isn't scheduled to meet again until June, but Nigeria's oil minister Diezani Alison-Madueke told the Financial Times Monday it was "highly likely" she would have to call an emergency meeting in the next six weeks or so if oil prices slip any further.
"Even though stocks are building up and prices may be pushed lower, it is not convincing Saudi Arabia to move," said a source from an OPEC producer outside the Gulf. "I have not seen any indication that Saudi Arabia will move, although I hope they would."
Nigeria's remarks appeared to be influenced by local politics, an OPEC delegate said. The cartel's powerful members in the Gulf were opposed to an emergency meeting, he said.
Related: Scared OPEC members want meeting
An OPEC source in the Gulf said: "To my knowledge there's no plan for an emergency meeting and we have not set a price target to trigger an emergency meeting."
"Cutting production is a painkiller, not a solution for OPEC," the Gulf source said, adding that any change in policy would first need some non-OPEC producers to agree to restrain output, and that is not on the table.
The last time OPEC met, on Thanksgiving Day, the group said it would not cut production to offset new supplies from the U.S.
Since then, oil prices have plummeted 30%. They've lost half their value since the middle of last year. That's hurting some oil producing countries more than others.
Analysts agree the chances of a change in OPEC policy any time soon is very unlikely.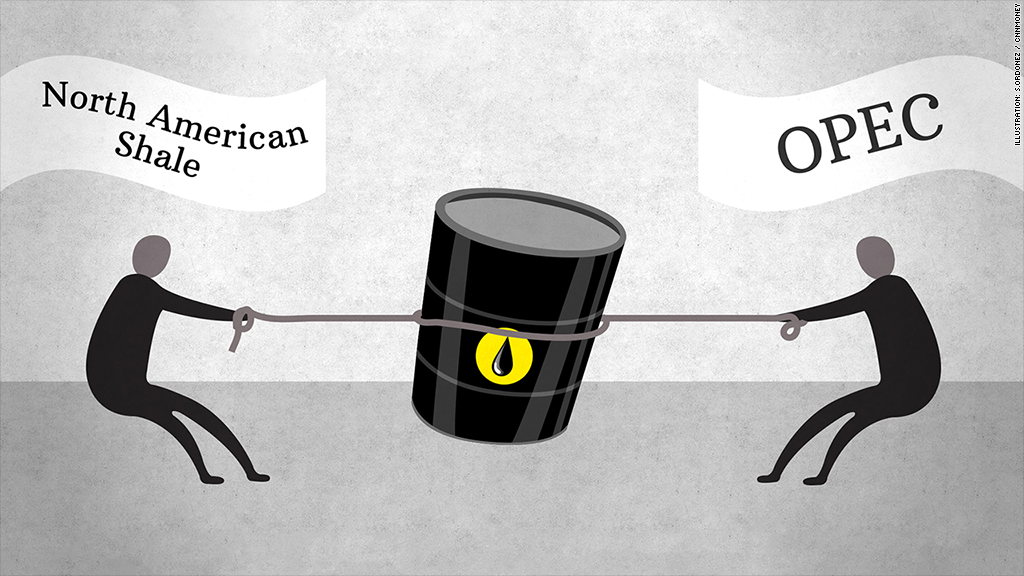 Related: The 'smart money' is investing in oil now
Talk of an emergency meeting isn't coming from Saudia Arabia, or its influential allies such as Kuwait and the United Arab Emirates.
While Nigeria's Alison-Madueke also serves as OPEC's president and is responsible for coordinating emergency meetings, her country is one of those hardest hit by the oil price drop. And it is currently in the middle of the most closely-fought election campaign since the country returned to democracy in 1999.
Nigeria, the largest oil producer in Africa, needs oil prices of nearly $120 a barrel to balance its budget, according to Deutsche Bank.
Saudi Arabia's oil minister said late last year as saying he wouldn't cut output even if oil plunged to $20 a barrel.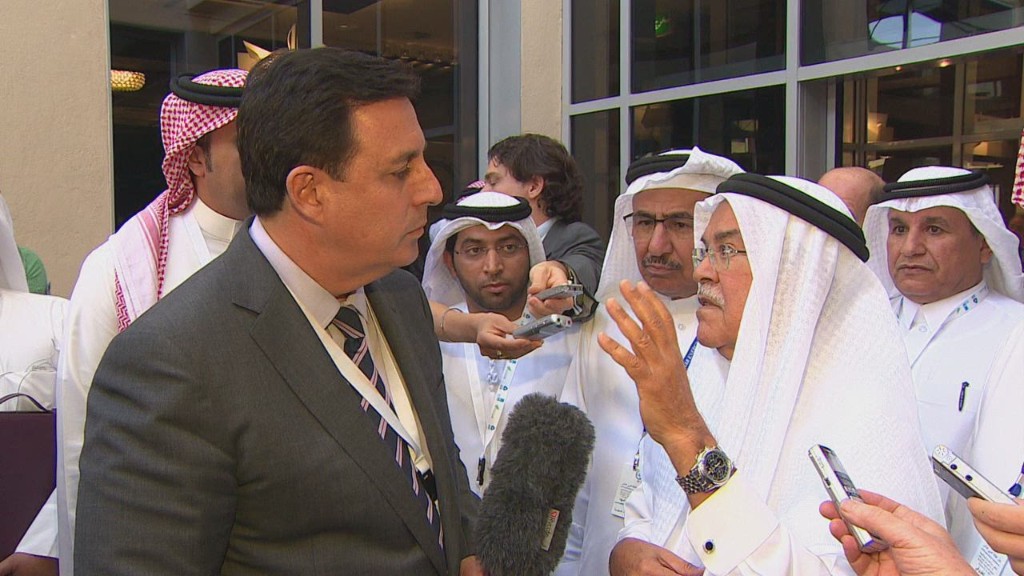 Interactive: World's top oil producers
Related: End of OPEC is closer to reality
-- Matt Egan in New York contributed to this article