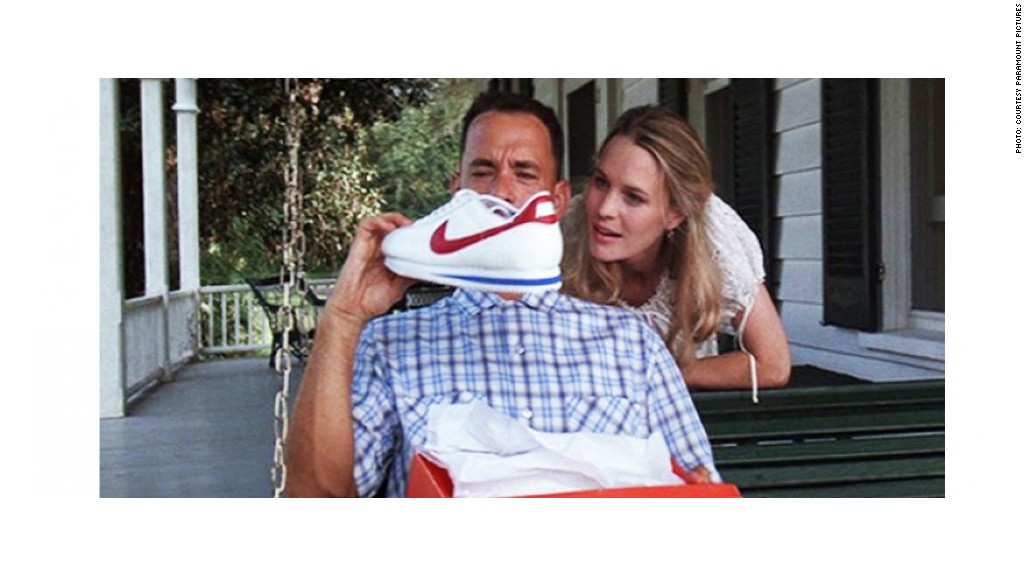 Now you, too, can "Run, Forrest, run!"
Nike is bringing back some vintage kicks from the pre-Jordan era: the Classic Cortez running shoes that were a hit in the 70's and worn in the 1994 feel-good flick "Forrest Gump."
Even those who never ran a marathon in the Cortez shoes -- or weren't alive in the '70s -- might still recognize them from the Tom Hanks film, where his character Gump wears them on a cross-country run from Alabama to the Southwest. Gump also wears them in the famous park bench scene where he cogitates about chocolates.
The Nike Cortez shoes, with their streamlined features and herringbone style soles, might have looked cutting edge when they first went on the market back in 1972. That's when Nixon was president and the U.S. was still fighting a war in Vietnam (instead of making shoes there).
Nike (NKE) is selling the Cortez, in that same red, white and blue design worn by Gump, starting on February 28 at select stores around the world. They can also be ordered online.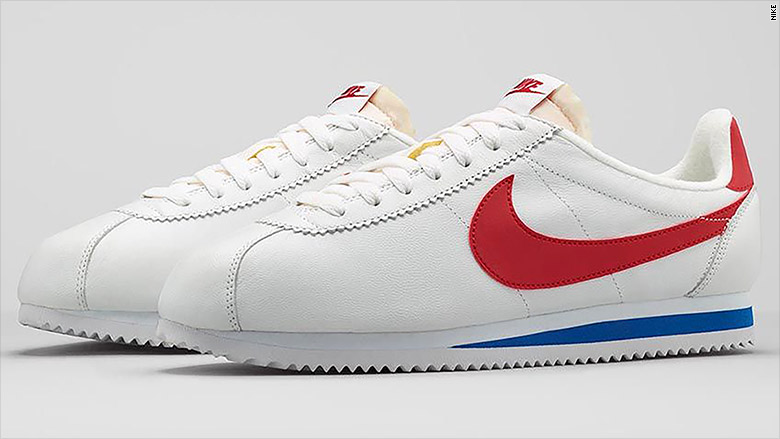 The Cortez shoes, which were invented by Nike co-founder Bill Bowerman, are going for $100 a pair. That's cheaper than most adult-sized shoes in Nike's hot Air Jordan line, like the Future Premium, which is discounted to $300.
They're also a lot cheaper than Kanye West's recently released Yeezy Boost shoes, a limited edition line retailing for $350 but going for more than $1,000 on eBay (EBAY).