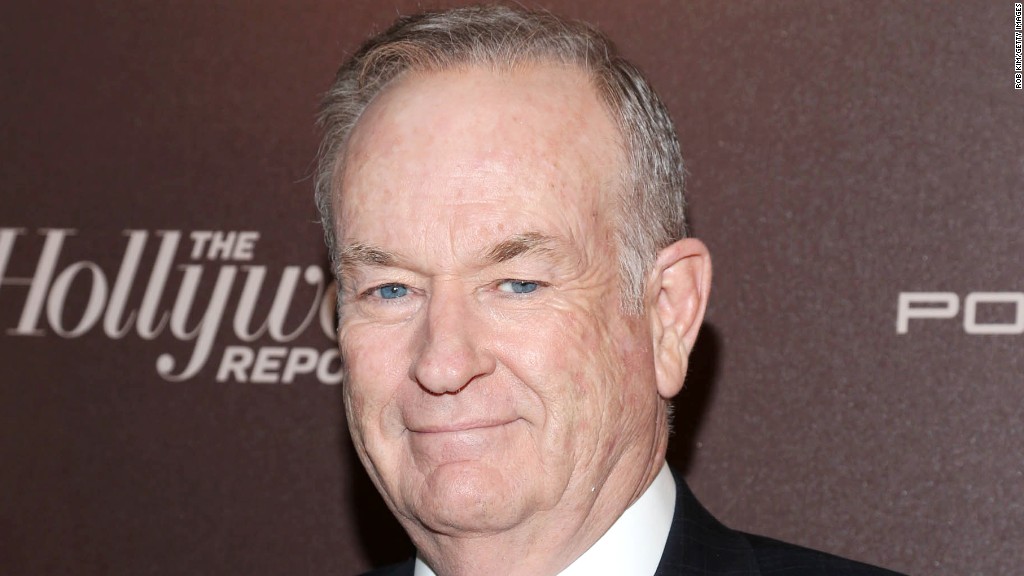 The questions keep piling up for Bill O'Reilly, and increasingly those questions are being raised by a liberal media watchdog that has long feuded with the conservative Fox News host.
The latest round of scrutiny, over a claim by O'Reilly that he "saw nuns get shot in the back of the head" in El Salvador, forced the top-rated host to clarify his remarks.
For the second time in as many days, Media Matters for America on Wednesday released a report detailing "an apparent fabrication" by O'Reilly.
Media Matters produced two clips of O'Reilly talking about the murders. During a December 2012 broadcast of "The O'Reilly Factor," the host recalled describing the atrocity to his mother.
"When I would tell her, hey, mom, I was in El Salvador and I saw nuns get shot in the back of the head, she almost couldn't process it," O'Reilly said. "She couldn't process it, you know."
O'Reilly didn't detail when or where in El Salvador he saw those murders.
In a statement to CNNMoney on Wednesday night, O'Reilly said that reporters covering the conflict in El Salvador were shown "depictions of nuns who were murdered." He noted that his reference to the nuns in 2012 came on the day of the mass shooting at Sandy Hook Elementary School in Newtown, Connecticut.
"While in El Salvador, reporters were shown horrendous images of violence that were never broadcast, including depictions of nuns who were murdered," O'Reilly said. "The mention of the nuns on my program came the day of the Newtown massacre (December 14, 2012). The segment was about evil and how hard it is for folks to comprehend it."
"I used the murdered nuns as an example of that evil," O'Reilly continued. "That's what I am referring to when I say 'I saw nuns get shot in the back of the head.' No one could possibly take that segment as reporting on El Salvador."
The United States was rocked in December 1980, when three American nuns and a lay woman were murdered in El Salvador. O'Reilly notes in his book "The No Spin Zone" that he went to El Salvador to cover the strife shortly after he was made a correspondent by CBS News in 1981. In a 2009 interview, he said he had arrived in the country "right after" the murder of the nuns.
Media Matters cited a professor of religion at the University of Florida who wrote that "no priests or nuns were killed in El Salvador for more than eight years" after January 1981. The professor, Anna L. Peterson, also noted that "thousands of lay Christian activists continued to die at the hands of death squads and the military."
Peterson told CNNMoney that what she wrote "is correct, to the best of my knowledge." She said that video footage of political killings in El Salvador is rare, but still photos of dead bodies are widely available.
Media Matters has been digging in to O'Reilly's past statements since Mother Jones magazine questioned O'Reilly's claim to have been in a "war zone" during the Falklands war. He was actually reporting from Buenos Aires, thousands of miles from the Falkland Islands.
On Tuesday, Media Matters challenged O'Reilly's repeated claims to have been at the scene when George de Mohrenschildt, a friend of Lee Harvey Oswald, committed suicide.
Media Matters, which is dedicated to correcting misinformation in conservative media, has long kept a critical eye on O'Reilly and his colleagues at Fox News. The group is currently urging supporters to demand that Fox News "hold O'Reilly accountable for his deception."
O'Reilly has dismissed Media Matters in the past as a "vicious" propaganda outfit.
"Those fascists have tried everything they can try to get me off the air," O'Reilly said in 2012.
In a statement to CNNMoney on Wednesday, Fox News made it clear that it still has O'Reilly's back.
"Bill O'Reilly has already addressed several claims leveled against him," a Fox News spokesperson said. "This is nothing more than an orchestrated campaign by far left advocates Mother Jones and Media Matters. Responding to the unproven accusation du jour has become an exercise in futility. FOX News maintains its staunch support of O'Reilly, who is no stranger to calculated onslaughts."