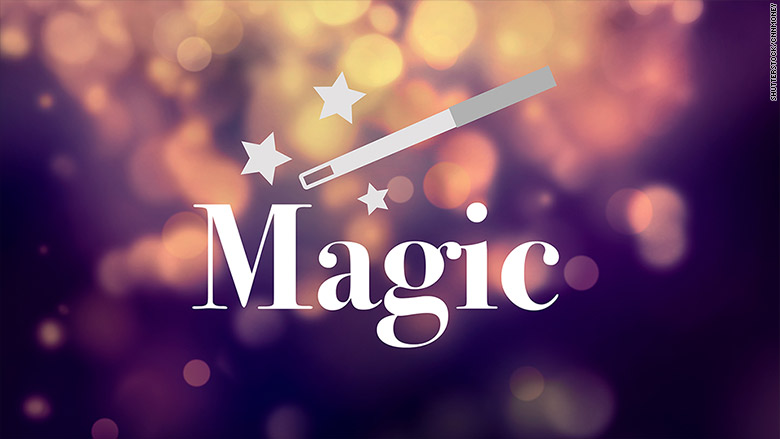 The startup Magic went viral like, well, magic.
It's one of the latest additions to the service economy, similar to Alfred, WunWun or Instacart. But it's trying to one-up them all.
Customers can request literally any (legal) item or service by texting "Magic" to 408-217-1721 (no app download required). All communication is over text, and payments are processed by Stripe.
"Our premise is basically, if there's something you want, there's a way to get it to you," said Magic co-founder Mike Chen. "The only barrier is time and money."
The startup has helped people pick out outfits and order them online, find legal help and get Indian food delivered. (They don't do any deliveries themselves -- everything is outsourced.)
Related: 15 startups living under one roof
In just three days, Magic has added over 1,000 customers to its database and fulfilled over 1,700 requests. CNNMoney attempted to test out the service but is one of more than 25,000 people on the waitlist.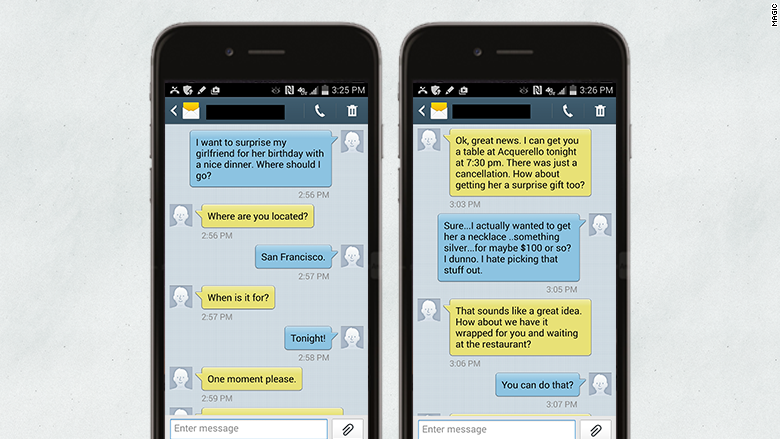 Magic wasn't intended to launch so soon, and some have reported glitches. Chen and his co-founders -- Ben Godlove, David Merriman, Nic Novak and Michael Rubin -- were working on a different app in Y Combinator's current batch of startups.
Magic grew out of that business, and the founders let a few friends test it out.
"They started using it immediately and within 15-20 minutes they started asking: Is it OK if I share it with my friends?" said Chen, 30. "I thought they were being kind."
But the founders ended up in a precarious condition on Sunday, when someone (who's still unknown to Chen) posted a link to Magic on Hacker News. (It was also featured on Product Hunt, a reddit-for-tech-apps site.) The founders had to react quickly.
"We've been building infrastructure incredibly rapidly," Chen said. "Luckily, its something we know how to do."
Related: How these 5 startups are reimagining the world
With sign-up requests rolling in, Chen said he asked trusted friends and entrepreneurs to fly to Mountain View, Calif., to help him. Roughly 30 people have set up shop in one of Chen's other businesses (Made in Space, which developed 3D printers for use in space).
About 1,000 job applications have also rolled in.
"We need a few hundred [workers] to meet the demand," said Chen. "We could expand super rapidly."
But for users, there are no price guarantees. Because Magic piggybacks on services available in your locale, those living outside major cities will likely pay a pretty penny.
Other similar startups have chosen to scale at a very careful pace. (WunWun, for instance, has been around for 16 months and only services three markets.) Magic, meanwhile, accepts customers from the entire U.S. (those in major cities like New York and San Francisco have been the most frequent).
But so far, Magic's happiest customers have been those living on the outskirts of cities, since up until now, few startups have catered to their needs.
"Those people have not even experienced anything like that," Chen said. "It's giving them a new possibility."