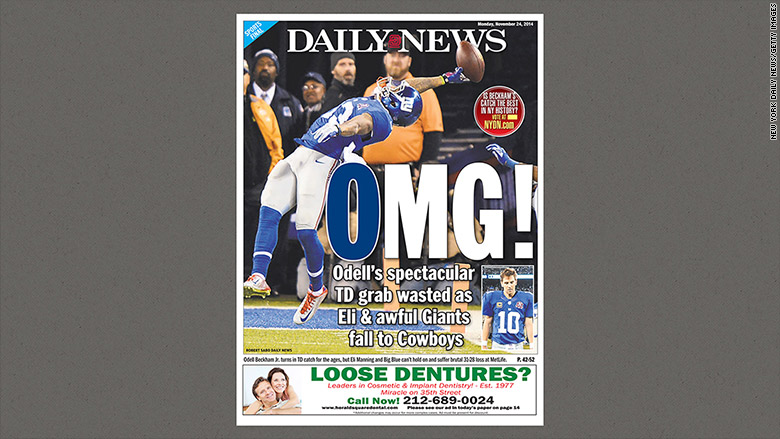 One of New York's two always-warring tabloids might have a new owner soon.
The New York Daily News is exploring a sale, according to Mort Zuckerman, the newspaper's owner for the past 22 years.
Zuckerman said in a memo to staffers on Thursday that the tabloid was approached "a few weeks ago" about "our potential interest in selling the Daily News."
Who or what entity approached? Zuckerman didn't say.
But he's taking it seriously. "Although there were no immediate plans to consider a sale, we thought it would be prudent to explore the possibility and talk to potential buyers and/or investors," he said. "To help us with the process, I have retained Lazard, a leading financial advisory firm."
Zuckerman added to the staff, "I appreciate that this news is difficult for you to digest. But I want to reassure you that my aim throughout this process will be to do the right thing for the business to ensure the Daily News and its brilliant staff have the best opportunity to achieve all our future ambitions."
In recent decades, the tabloid paper has survived a series of crises including crippling strike in 1990, the death of owner Robert Maxwell when he fell off his yacht at sea in 1991, bankruptcy, and the erosion of its circulation from over 1 million papers a day to about 500,000.
Zuckerman, who is also a well-known real estate investor, has been a prominent figure in New York media circles for decades. He has owned the Daily News since 1993.
Its main newsstand rival, the New York Post, is owned by Rupert Murdoch.