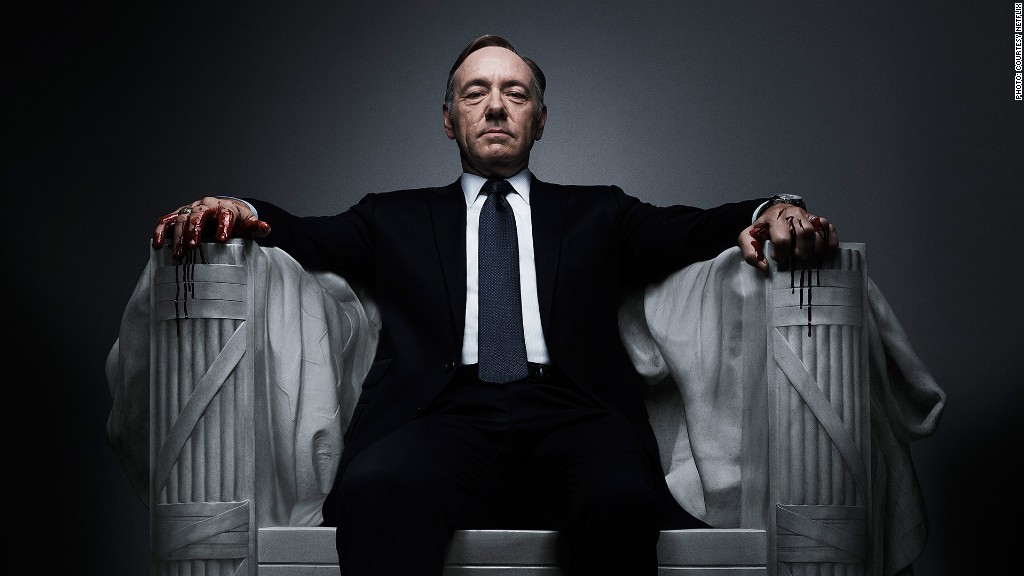 Meet the fastest fans in the land — at least according to their tweets. Twitter users @challi1337, @TanjaBumbar, @SanjaBumbar, and @MurphyOReilly say they spent the past 12 hours watching the new season of "House of Cards" on
Netflix

(NFLX).

That's 13 episodes. Each episode is about 50 minutes long.

@TanjaBumbar said on twitter (TWTR) it was a "Really good season, it was amazing having all 13 episode [sic] available at the same time."

@MurphyOReilly thought it was a great season too. "Fantastic end to an enthralling season," he tweeted.

Sebastian, or @challi1337, said he has "extremely mixed feelings about the ending and a few other scenes."

None gave away any secrets, respectfully. Well, except for this mysterious comment from @TanjaBumbar: "Mrs Underwood you finally made the right decision."

All four Twitter users appear to live in Europe. This makes sense considering Netflix unloaded all the new episodes at 12.pm. PT/3 a.m. ET Friday morning, making it hard for US fans to complete the task. One woman, Olivia Armstrong, however did. Armstrong says she lives in Brooklyn and finished the show in 13 hours and 15 minutes. She even live-blogged her experience. Her latest tweet? "Sleeping forever byeeeee."

It was 8 a.m. in the U.K. when @MurphyOReilly says he started. He didn't go outside ("fresh air is so overrated!") and bought American snacks to keep him in the mood.

He survived on Mike and Ike's, Oreo's and Doritos during his "12 hour 5 mins" binge session.

"House of Cards" is one of Netflix's original shows. The streaming media company has been heavily investing in the production of its own content over the past few years. The shows are also getting praise from critics. Kevin Spacey just won the best actor Golden Globe for his role as Frank Underwood on "House of Cards."

Netflix is also planning to release movies starring Adam Sandler and the sequel for "Crouching Tiger, Hidden Dragon" later this year.

Netflix has not yet responded to requests for comment.