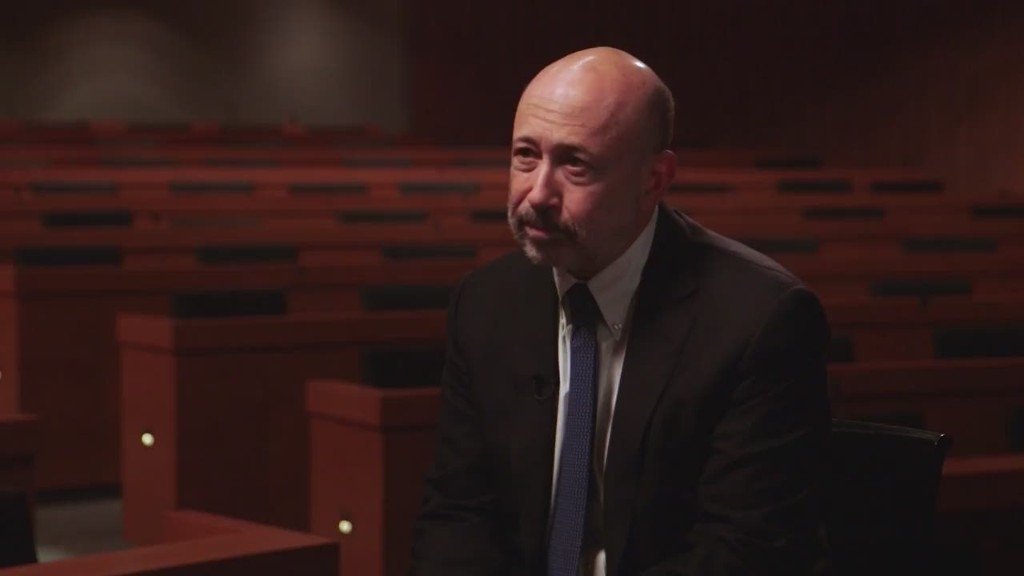 Yuan it up or yuan it down?
For years, China has kept its currency from strengthening too much against the dollar. Now, it might need to arrest a slide in the value of the yuan to prevent strain in the country's financial system.
A sharp depreciation could send more money fleeing the country, affecting domestic property and debt markets. It could also make it harder for Chinese businesses to repay U.S. dollar debt.
The yuan -- or renminbi -- has lost nearly 1% against the dollar in the last two months, after falling 2.5% last year, and investors are losing faith in a rebound.
Worried investors initially pulled money out of China over poor economic growth prospects, leading to currency depreciation. But the two trends are linked, according to RBS economist Tiffany Qiu, who said that "massive currency depreciation again may have caused further capital outflow."
Experts say currency volatility and capital flight are among many risks that China faces as it reforms its financial system and integrates into the global economy.
Giving markets a greater role makes it harder to maintain strict controls on money coming in and out of the country. And promoting the yuan as a global currency means the government needs to get used to more fluctuations in its value.
All eyes will be on the government next week, when it will announce its economic agenda.
Historically, China has kept tight control of the yuan. Favorable exchange rates have helped to boost exports and manufacturing, and drawn accusations from the U.S. that the currency has been kept artificially low.
But Beijing has begun to loosen its grip -- last March, the central bank doubled the permitted trading range for the yuan.
Since then, the currency has largely moved down as concerns about slowing economic growth have spread.
Those worries, and waning property prices, mean investors "may have quickened their asset diversification into foreign assets," wrote Donna Kwok, an economist at UBS, in a research note.
Overseas property investment by Chinese, for example, has skyrocketed in prime cities such as London.
Related: Hong Kong buyers send London real estate soaring
Kwok expects the yuan to lose more value this year, but says it won't suffer a steep plunge. Capital flight will continue, too, though not at a rate that will alarm policymakers just yet. China's huge trade surplus and massive currency reserves provide a healthy cushion.
But if the situation persists, economists expect the central bank to use a variety of tools to keep enough cash flowing through the financial system, including moves that would allow banks to keep less cash in reserve.