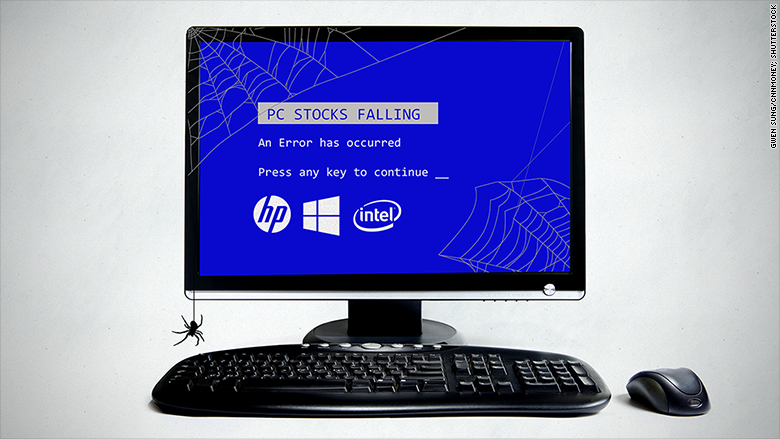 We live in an increasingly mobile world. So it should be no surprise that three stocks synonymous with the personal computer are taking a hit this year.
Microsoft (MSFT), Intel (INTC) and Hewlett-Packard (HPQ) are all down in 2015 even as the Nasdaq continues to rally, topping the magical 5,000 mark for the first time in 15 years.
To be fair, all three stocks may just be taking a breather after a hot 2014.
Microsoft shares gained more than 25% while Intel and HP each surged more than 40%. This followed solid gains in 2013 as well.
But Apple (AAPL) was up more than 40% last year as well. It's gained another 17.5% so far in 2015. And Apple, of course, is the world's preeminent mobile company.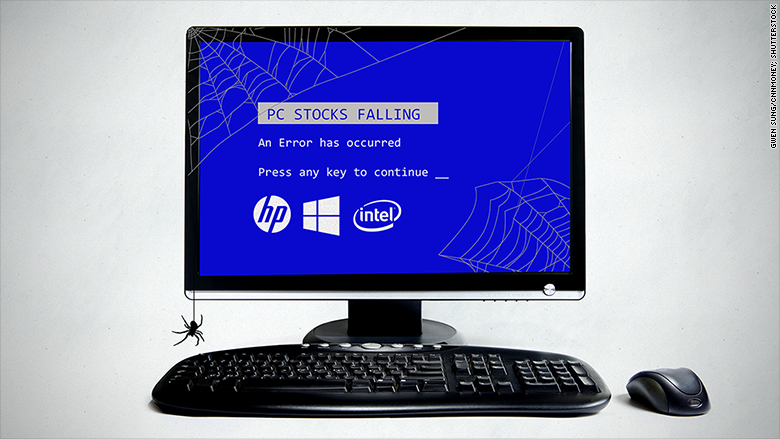 The Big PC 3 must keep diversifying. Microsoft has warned that results this year could get hit by a stronger dollar. But Windows revenue took a hit in the fourth quarter as well. And that's a troubling sign.
Satya Nadella has been CEO of Microsoft for more than a year now and Wall Street has applauded his cloud-first strategy. But the recent weakness in the stock may be an indication that the transition isn't happening quickly enough.
Related: Microsoft sales soar ... for non-Windows products
Intel is also emphasizing mobile as well as other growth areas, particularly the so-called Internet of things (aka connected devices) and data centers.
But investors were disappointed by Intel's revenue guidance for the first quarter and several analysts attribute that to concerns about sluggish PC demand.
Finally, there's HP. The company has already acknowledged that the PC business is not the best place to be.
HP plans to split into two companies later this year -- one for its slower growth PC and printer units and another for the more lucrative software and services division that caters mainly to big businesses.
Related: Breaking up is the latest Wall Street craze
Meg Whitman is going to lead the sexier HP. She'll be CEO of the software and services spinoff.
HP also announced it was buying wireless networking company Aruba (ARUN) on Monday to boost its mobile presence with big corporate customers. That deal had been rumored for the past week.
Now the PC is definitely not about to vanish just yet. But it's growing clearer by the day that the future of tech lies in mobility and the cloud, and not being tethered to our desks.
Microsoft, Intel and HP deserve credit for realizing that they need to adapt. And they were rewarded for that shift during the past two years after they all hit a rough patch earlier this decade.
The challenge is to keep the transformation going. Wall Street still views these companies as being PC-centric. And that's not the place to be right now.