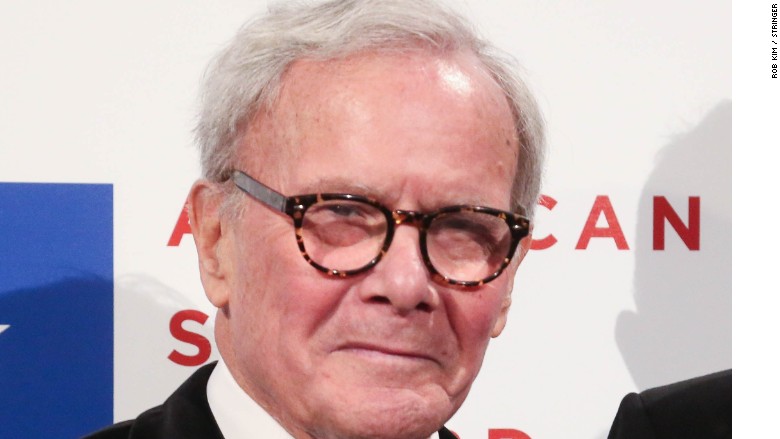 Tom Brokaw, the NBC newsman and author of "The Greatest Generation," is writing a new book about his personal struggle with cancer.
Brokaw, who just recently announced that his cancer is in remission, will be releasing his memoir, "A Lucky Life Interrupted," on May 12, according to Random House.
Random House describes it as a "moving personal memoir of the year he spent battling multiple myeloma, a bone marrow cancer, with reflections on the medical quest, the life lessons learned and news events he covered for NBC."
The publishing house has hard covers available for pre-order for $27.
Brokaw has proven that he can sell books. "The Greatest Generation" is a major bestseller. The book tells the stories of individual American veterans of World War II and it came out in 1999. It was able to capitalize on a rise in American interest in World War II, thanks in part to the Steven Spielberg movie "Saving Private Ryan" from the year before.
Related: Brokaw shows up at Colbert farewell
He has also written "The Greatest Generation Speaks" and "Boom! Talking About the Sixties," as well as "The Time of Our Lives: A Conversation about America" and "A Long Way From Home."
Brokaw started with NBC in 1966 and was the managing editor and sole anchor of "NBC Nightly News" for more than 20 years. He famously reported from the Brandenburg Gate when the Berlin Wall came down in 1989.
His successor at the anchor desk for "Nightly," Brian Williams, is embroiled in controversy and was suspended for six months by the network.