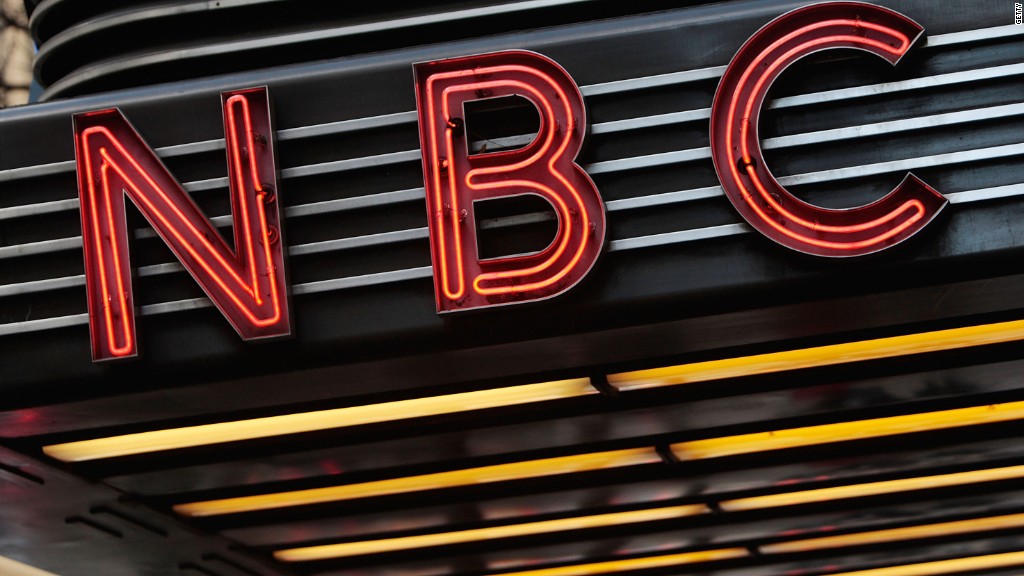 First came a series of embarrassments at one of the country's most esteemed television news entities, NBC News.
Now comes the executive reshuffling.
NBCUniversal CEO Steve Burke is preparing to replace Pat Fili-Krushel, who in 2012 he put in charge of NBC News and two cable news channels, MSNBC and CNBC, according to an executive with direct knowledge of the talks.
Burke is talking with Andy Lack, who was the president of NBC News between 1993 and 2001, about a "senior role within NBC News," the source said.
The talks -- still preliminary at this point -- were also confirmed by a second person, both of whom insisted on anonymity.
Fili-Krushel will remain with NBCUniversal in some capacity, according to the sources.
It is unclear whether Deborah Turness, president of NBC News, will remain in her post. But she too will remain with the company, the sources said.
The network declined to comment on Tuesday morning after Variety broke the news about Lack.
Any shakeup by Burke would be, among other things, a response to the news division's ongoing woes.
Most recently, NBC News suspended its biggest star, Brian Williams, for six months without pay, amid an investigation into embellishments of his stories.
Within the television news business there has been much speculation about whether Fili-Krushel and Turness will be able to weather the Williams crisis.
But the involvement of Lack is a twist that surprised many observers on Tuesday.
Lack recently stepped down from a chairmanship at Bloomberg for a new role as the CEO of the Broadcasting Board of Governors, the arm of the federal government that oversees taxpayer-funded media like the Voice of America.
He has been on the job for just a few months.
But a return to NBC News would be a second coming of sorts, and hard for Lack to turn down.
Lack spent 17 years at CBS News, producing prime time news programs and racking up awards, before taking over NBC News in 1993.
The news division was reeling at the time. A misleading "Dateline NBC" segment about General Motors trucks -- involving the rigged recreation of a crash test -- had triggered a lawsuit by GM, an apology by NBC and had threatened the very fabric of the news division.
With Lack in charge, "Dateline" and NBC's other newscasts rebounded, and the news division became No. 1 in virtually every ratings category.
"We were the news division that was supposed to go out of business," Lack said in a 1998 interview. "Now, five years later, we've done pretty well."
Lack was described by colleagues as creative and deeply invested in on-air product, but also bombastic and egotistical. He was widely derided for telling The New York Times in 1997 that "I am America's news leader." Colleagues and competitors thought "we are" would have been the more appropriate choice of words.
"The truth is, our success is from dozens of people, not me," he said in a subsequent interview.
Lack is known, still today, for having close relationships with NBC talent, like Williams and the "Today" co-host Matt Lauer.
(Might this help Williams in his bid to get back on "Nightly News" at the end of the six-month suspension? Possibly, but the decision about what to do with the broadcast ultimately rests with Burke.)
By talking with Lack now, Burke may be trying to repair some of the damage done by recent crises and controversies inside NBC. Fili-Krushel did not bring much network news experience to the job, and Turness was an outsider, having been hired on the strength of her track record at a television network in Britain.
The top priority for Fili-Krushel and Turness was to restore the wounded "Today" show to first place. Although it has regained some momentum, it remains in second.
More recently, "Nightly News" has been imperiled by the scandal surrounding Williams' past reporting claims, some of which have been challenged by outside reporting and an internal investigation.
Last week, Williams' fill-in, Lester Holt, managed to keep "Nightly News" in first place among both total viewers and those between 25 and 54, the key demographic for advertisers.