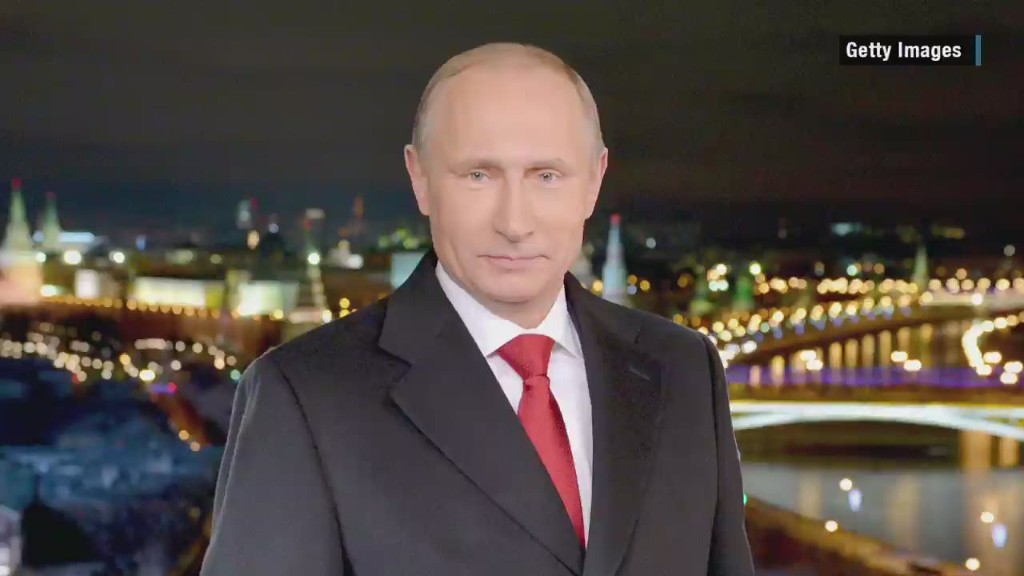 Coming to a Moscow cinema soon: movies about Crimea and the mighty Russian army.
A year after it annexed Crimea and encouraged separatists to take up arms against Ukraine, the government of Vladimir Putin wants producers to make films celebrating Russian military victories. And Crimea's history in the Russian state.
Both themes are near the top of a list published by the ministry of culture. Filmmakers looking for state funding will have to stick to one of nine approved topics.
Putin has called Crimea "an inalienable part of Russia." The West says the annexation was unlawful, and imposed tough economic sanctions on Moscow.
Opinion polls suggest most Russians agree with the annexation. Crimea has since featured in several art works, reflecting the nationalistic sentiment the conflict in Ukraine has sparked among many Russians.
"We select topics that, in our opinion, need further stimulation," said Vyacheslav Telnov, director for cinematography at the culture ministry.
"Last year focused on the anniversary of the victory in the Great Patriotic War. Crimea is a logical topic in 2015."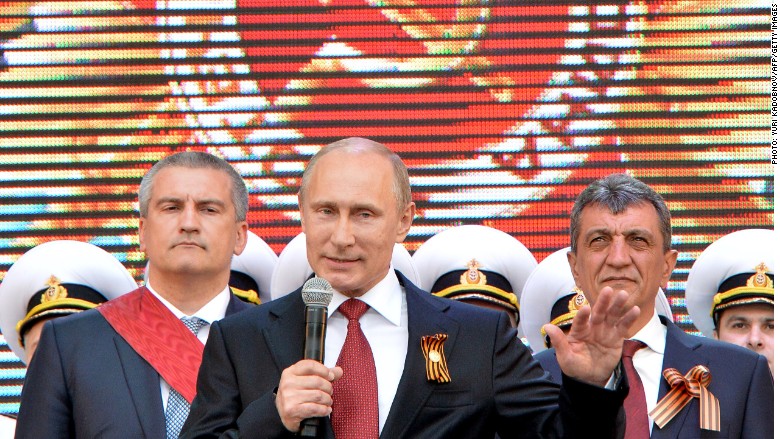 Related: Ukraine recruits Internet army to fight Russian trolls
Many countries in Europe help fund filmmakers in order to promote domestic productions. Blockbusters like "The King's Speech," "Philomena," and "Belle" all received money from the British Film Institute. But the BFI doesn't specify what kind of films it wants made -- it judges each pitch for cash on its merits.
In Russia, even sticking with the prescribed themes can cause trouble. Oscar-nominated film "Leviathan" received about a third of its funding from the state.
But the movie generated angry protests from some Russians who said it undermined Putin. Some lawmakers even suggested the makers of Leviathan should return the money they received from the state.
Last year's list featured 12 themes, including the Soviet space program, the life and work of 19th century writer Mikhail Lermontov, and the siege of Leningrad in World War II.
Some themes are repeated regularly. Three of this year's topics -- "Russia as a multi-ethnic country," the "military glory of Russia," and promoting family values -- have all featured in the last year or two.
Here is the full 2015 list:
1. Stories that can inspire (including manufacturing, business and social activities)
2. Crimea and Ukraine in the 1,000-year history of the Russian state
3. Military Glory of Russia: winning and winners
4. References to the movies: the new life of the classics
5. Modern heroes in the fight against crime and corruption
6. A society without borders: self fulfillment for people with disabilities
7. Anniversaries: the 100th anniversary of the events of 1917, the 25th anniversary of the August 1991 coup
8. Family values ​​as the foundation of society
9. Russia - a multi-ethnic country