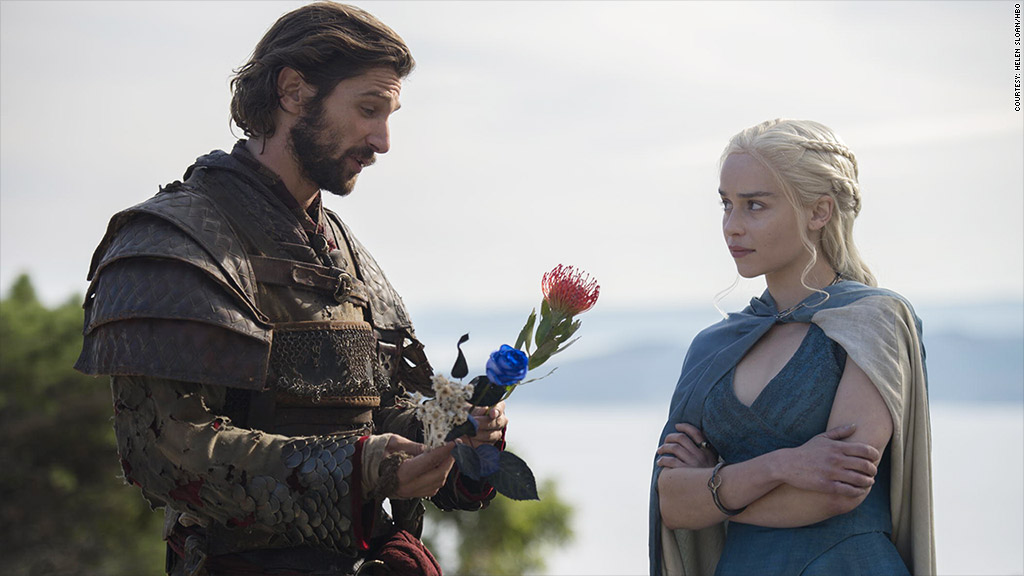 HBO without the rest of cable's trappings. We knew it was coming, we just didn't know when.
The International Business Times is reporting the streaming service will launch in early April, ahead of the April 12 debut of the new season of "Game of Thrones." Called "HBO Now," it will cost $15 a month, according to the IBT.
HBO, which is owned by Time Warner, Inc. (TWX) (also the parent company of CNNMoney), is working with Apple (AAPL) to offer the product on the Apple TV, according to the IBT. It will likely also work with other popular streaming devices like the Amazon Fire, Roku, Google Chromecast and Microsoft's (MSFT) Xbox.
HBO would not confirm the price or other details.
"We know there's great anticipation around our standalone streaming service. And when we have details to share, we will do so," the company said in a statement.
Currently, HBO Go (the company's streaming service and mobile apps) is only available to people who pay for HBO through their cable or satellite provider. Cord cutters who pay for Internet but not cable have had to go without its original content or "borrow" a login from a friend or family member.
HBO to sell subscriptions via the Internet
While there are around 30 million households that pay for HBO through their cable company, there is a huge untapped market of those who want to watch HBO's shows but not sign up for a whole cable package. The company estimates there are 80 million homes without HBO.
To avoid alienating the cable and satellite companies that pay for the rights to carry HBO -- a major lure for cable subscribers -- the channel might have some variation between what's offered on HBO Go versus HBO Now.
Last October, HBO's CEO Richard Pleper announced plans to launch a standalone service, saying, "it is time to remove all barriers to those who want HBO."