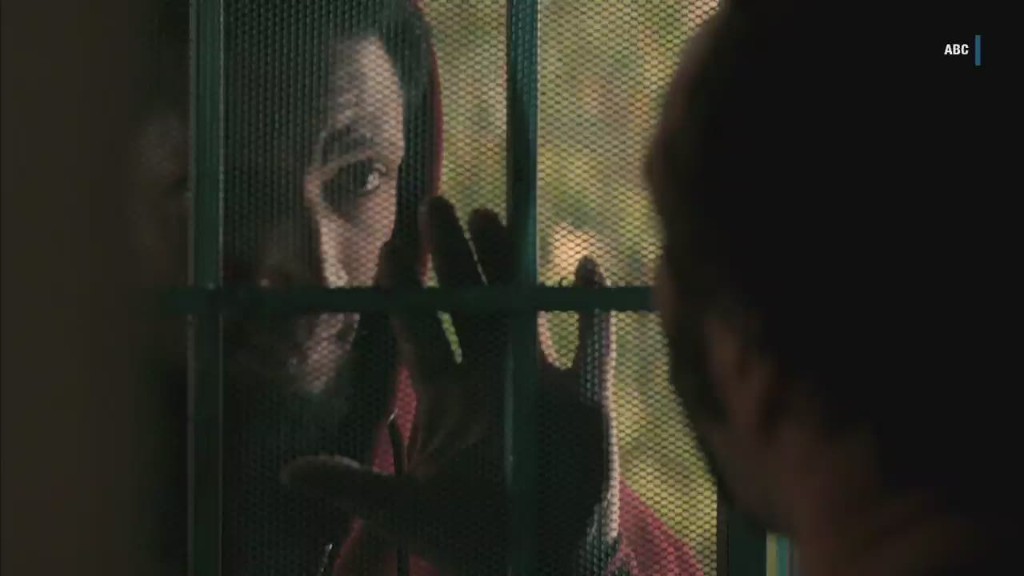 "This new ABC drama is the most nuanced, intelligent take on race relations we've seen in years."
That's the review Slate's TV critic Willa Paskin gave to the new ABC drama "American Crime," and Paskin isn't alone in her acclaim.
Ahead of its premiere on Thursday night, "American Crime" currently has a perfect score on the review aggregation site Rotten Tomatoes, right up there with the new AMC series "Better Call Saul."
"Crime" has garnered rave reviews from The New York Times, Variety, and The Los Angeles Times.
"This is America as we seldom see it -- presented in a way we've never seen," USA Today's Robert Bianco wrote.
A racially-charged murder at the beginning of the 11-episode series triggers questions about race, the judicial system and social injustice among a diverse cast of characters. Timothy Hutton and Felicity Huffman are two of the stars; John Ridley, the Oscar-winning screenwriter of "12 Years a Slave," is the creator.
Paul Lee, the head of ABC Entertainment, calls the show "an extraordinarily powerful piece of television."
Related: The secret to ABC's diverse lineup
"I could not be more proud of it," Lee told CNNMoney's Brian Stelter in an interview. "It really deals with the themes of our country. It talks about family, and faith, and race, and class, in a way that I think is extraordinary, and I can't wait to see what people think of it."
The series is another addition to an ABC lineup that has been acclaimed for its diversity. "Black-ish," "Cristela" and "Fresh Off The Boat" are three examples.
"Crime" replaces "How to Get Away with Murder," which ended its first season last week.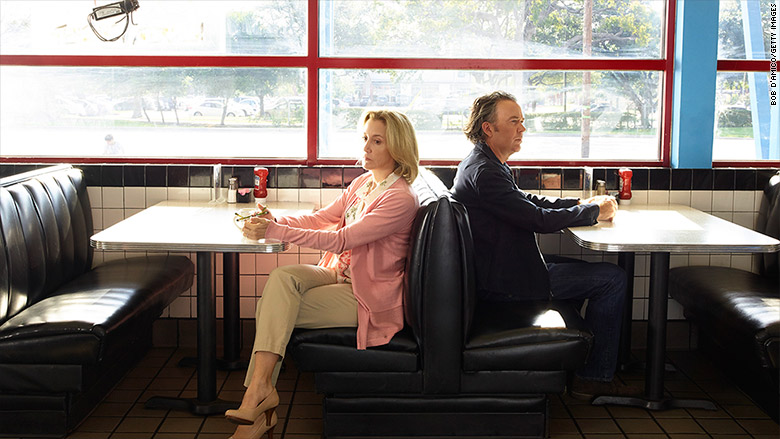 "Crime" also looks to return ABC to its gritty crime drama roots. The network previously pushed broadcast TV boundaries with 1993's "NYPD Blue," which was both a ratings and critical success, winning 20 Emmys over the course of the series.
Cable channels have since picked up the mantle of gripping, cutting-edge and critically acclaimed series, but with "American Crime" it seems ABC is getting back to it.
"The 11-episode limited series marks a resounding flag planting by network television and tells cable that it doesn't own poignant drama on our small screens," wrote Deadline's Dominic Patten.
Now the challenge for ABC becomes getting the heavy themes of "American Crime" to a highly-rated audience.
Several reviewers have called the show "complicated" -- not necessarily a positive trait for prime time entertainment.
ABC has been running commercials for "Crime" for well over a month, and some may already be tired of the hype.
Lee sounded cautious but, above all, hopeful. (It definitely helps that the drama's lead-in is the hit series "Scandal.")
"This is a great piece of television that we hope the audience is going to turn up with," Lee said. "I certainly think they're going to be passionate, our fans, because it's brilliantly done."