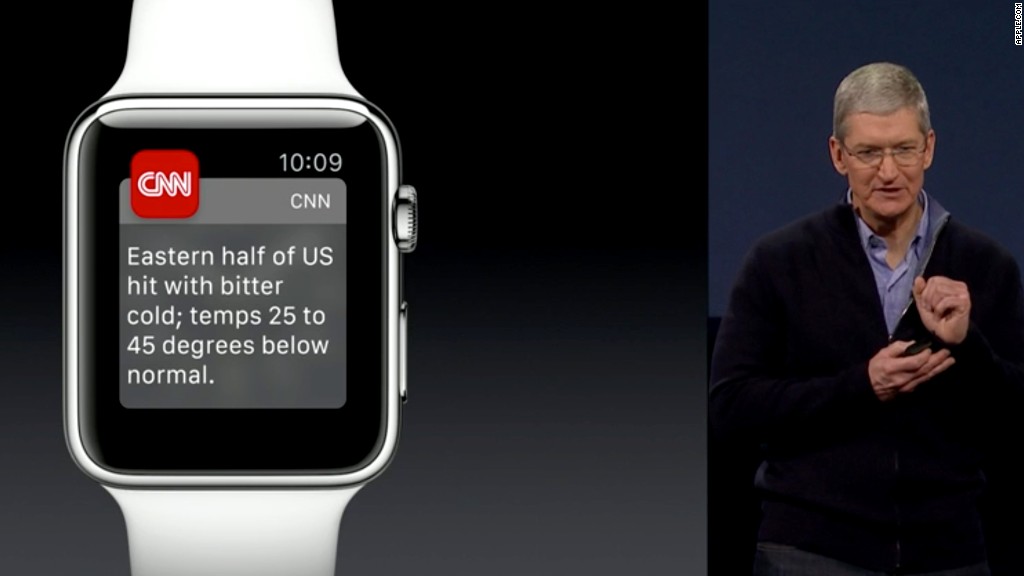 Any last questions we had about the Apple Watch were answered Monday afternoon.
During an event in San Francisco, CEO Tim Cook and other executives announced key details about the Apple Watch, including when it will go on sale, where it will be available, and exactly how much it costs.
Here's what we now know about Apple's first wearable device:
1. The Apple Watch will go on sale online and by reservation in Apple stores on April 24.
Pre-orders begin April 10.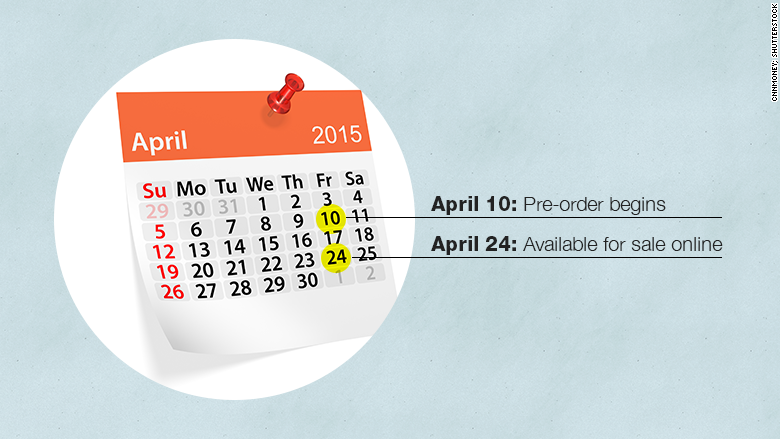 2. The Watch will be available to customers in nine markets, including the U.S. The others are Australia, Canada, China, France, Germany, Hong Kong, Japan and the United Kingdom.
3. The cheapest Apple Watch -- the 38mm sport model -- will cost $349, as expected. The 42mm (which is the height from top to bottom of the watch) will cost $399. The most expensive version of the Apple Watch, called the Apple Watch Edition, will start at $10,000 and cost as much as $17,000.
4. On a full charge, the Apple Watch battery should last up to 18 hours. This is critical, since the Apple Watch needs to be continuously connected to an iPhone in order to work, which can be a big battery drain.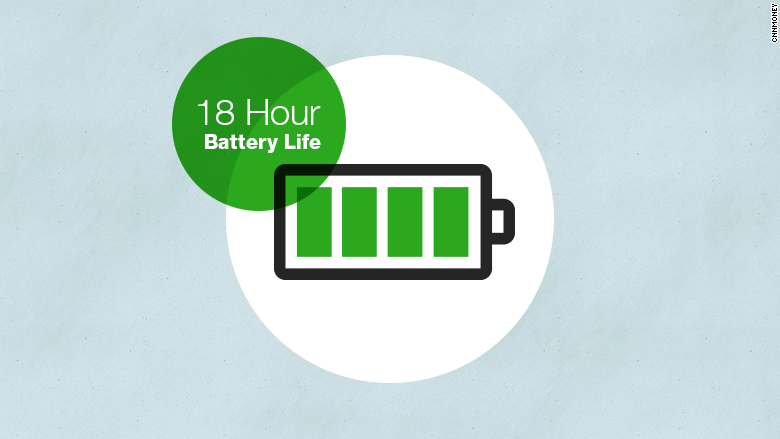 5. The Apple Watch will be available in three models: The Apple Watch Sport, the Apple Watch and the Apple Watch Edition.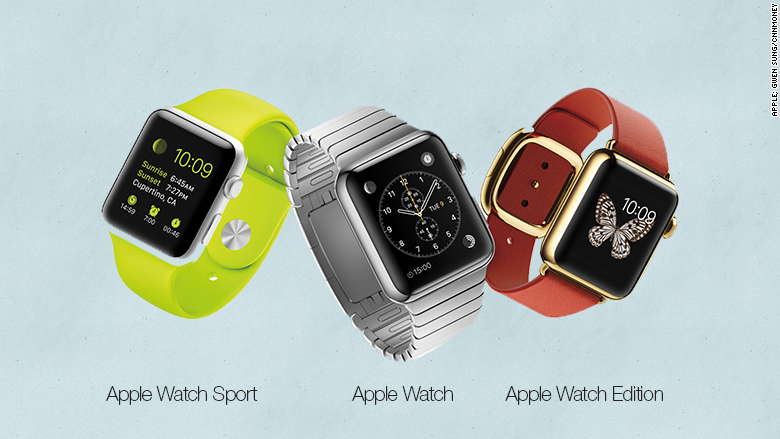 6. The watches are made from anodized aluminum (Apple Watch Sport), stainless steel (Apple Watch) and 18-karat gold (Apple Watch Edition). The Apple Watch and Apple Watch Edition screens will be crafted from sapphire crystal, the same material used in luxury watches. The Apple Watch Sport will feature an Ion-X glass display.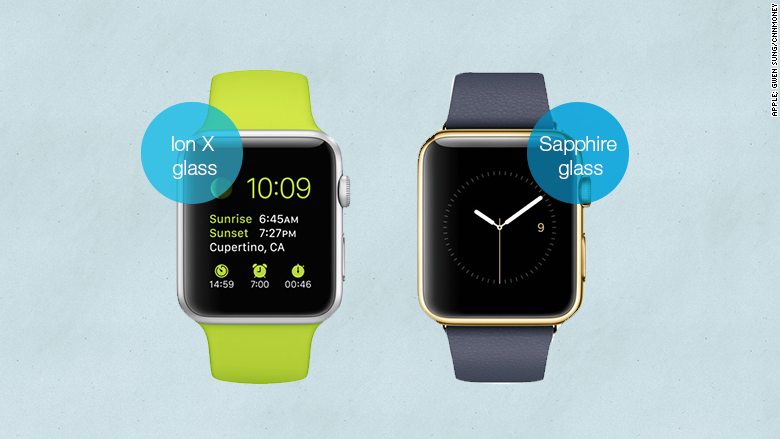 7. There are only two buttons on the watch.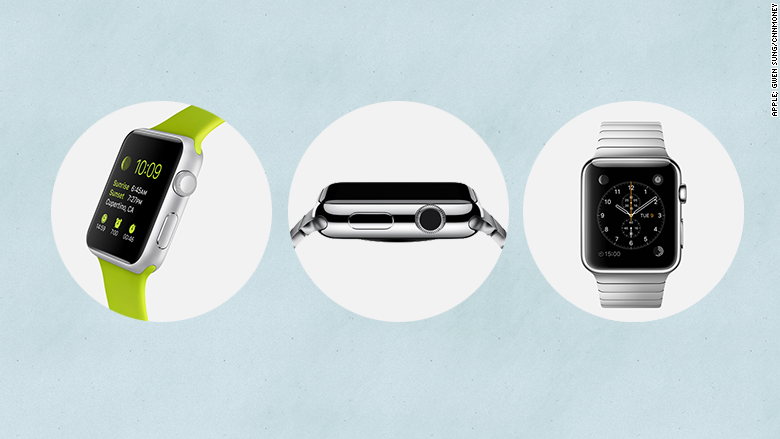 8. Each model will come in two sizes: a 38mm, or 1.5 inch (height), and 42 mm or 1.7 inch.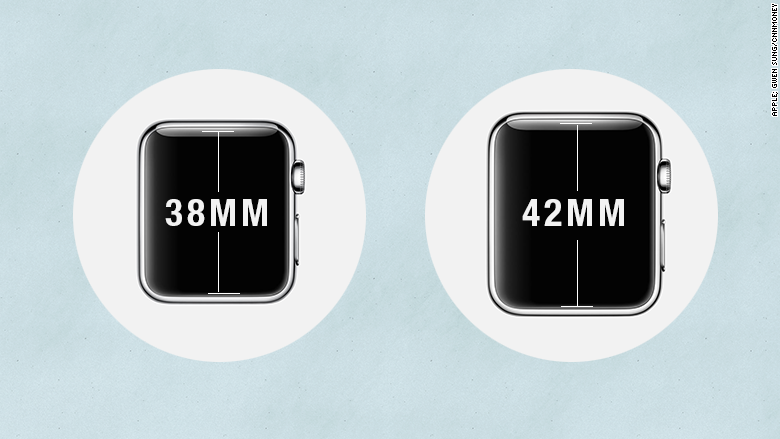 9. The Apple Watch needs an iPhone to connect to the Internet. And not just any iPhone -- the oldest iPhone it will connect to is the iPhone 5, and it has to be running iOS 8.2 software, which is available for download as of Monday. It connects to the iPhone via Bluetooth.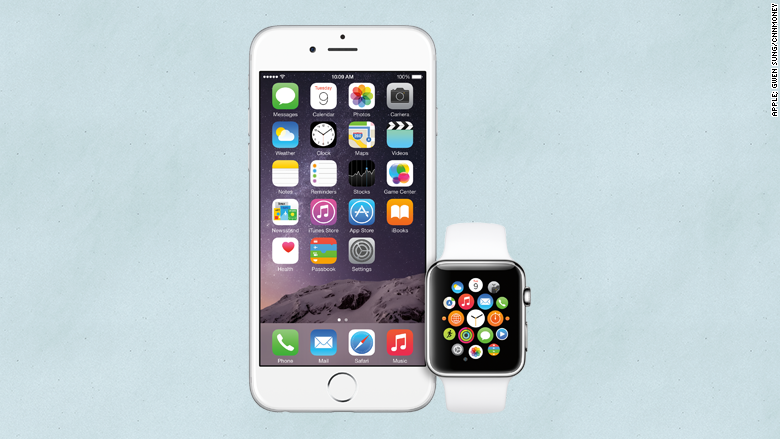 10. Each Apple Watch model will be available in two colors: Stainless steel and black stainless steel for the Apple Watch; silver aluminum and gray aluminum for the Apple Watch Sport; and 18-karat yellow gold and 18-karat rose gold for the Apple Watch Edition.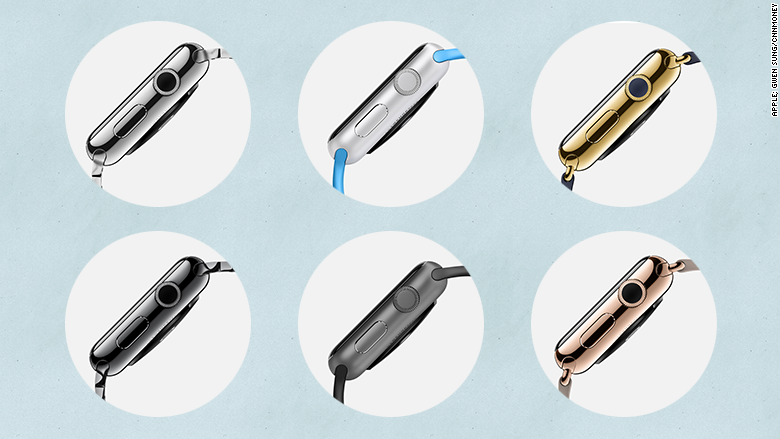 11. There are six types of wristbands: 1) a metal band with a traditional clasp 2) a rubber sport band 3) a magnetic leather band 4) a leather band with a classic buckle 5) a leather band with a modern buckle and 6) a flexible metal magnetic band.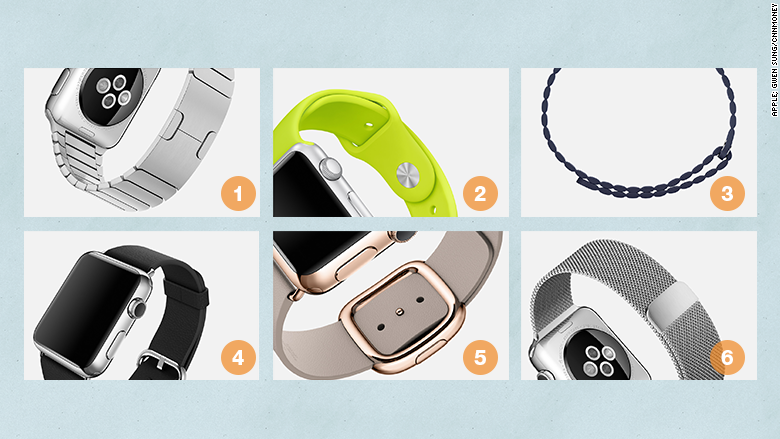 12. You can use it to work out. The Apple Watch will have a heart rate sensor and an accelerometer to measure body movements, including step count. The watch does not have GPS, which comes as a major disappointment to fitness enthusiasts.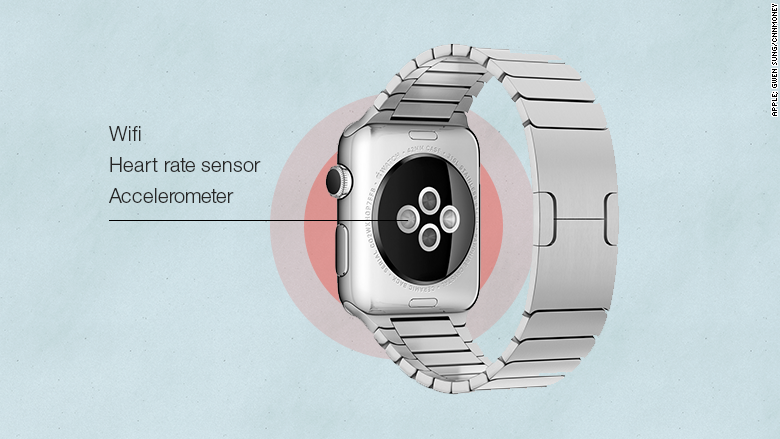 13. It will "tap" you when you have notifications. You can also tap it back, sending other Watch owners taps that can emulate a sender's heartbeat.