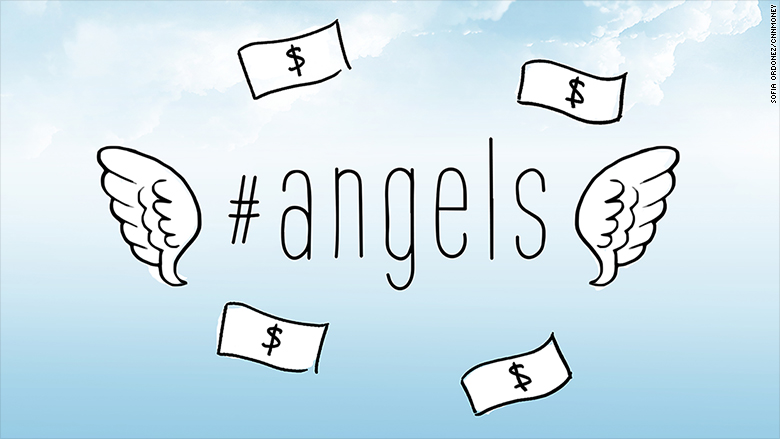 A group of Twitter angels are looking to help fund fledgling startups.
Six women -- four current and two former employees of the online social networking service -- announced a new investment group, #Angels.
"Over the better part of the last decade, we have poured our energy, passion, and time into building Twitter (TWTR) -- the product, the business, the platform, the culture and the company," wrote the women on blog platform Medium, where they first shared the news.
The female founders -- Jana Messerschmidt, Jessica Verrilli, Katie Stanton, and Vijaya Gadde (all still at Twitter), April Underwood and Chloe Sladden (who are no longer with the firm) -- have expertise ranging from product development to global business development to legal counsel.
While they'll invest individually, they'll pool their collective expertise.
"Angel investing has historically been more of a solo sport, and we wanted to adopt a different approach," wrote the founders in an e-mail.
The founders aren't just looking for female-led ventures. They are "focused on funding the best teams pursuing the best ideas just like any other investor," according to the email.
The Medium post said they will not invest in startups that compete with Twitter, or ones that the social media giant could look to acquire. Otherwise, they plan to have a broad reach.
"Technology is no longer an industry category ... it has become a foundation to every business," they wrote. "The lessons learned from building a company like Twitter are relevant to an increasingly wide range of products, businesses and industries."
After the post went live Wednesday, many venture capitalists lauded the effort on Twitter.
Among them was John Doerr at Kleiner Perkins, who has been in the spotlight in recent weeks. His firm is in the midst of a suit brought by former employee Ellen Pao. While testifying in a San Francisco courthouse this week, Doerr said: "The number of women in venture capital is pathetic," according to Re/Code's live blog.
The effort also helps boost the profile of Twitter's powerful women. In July, the firm's diversity report revealed that only 30% of its employees are women.