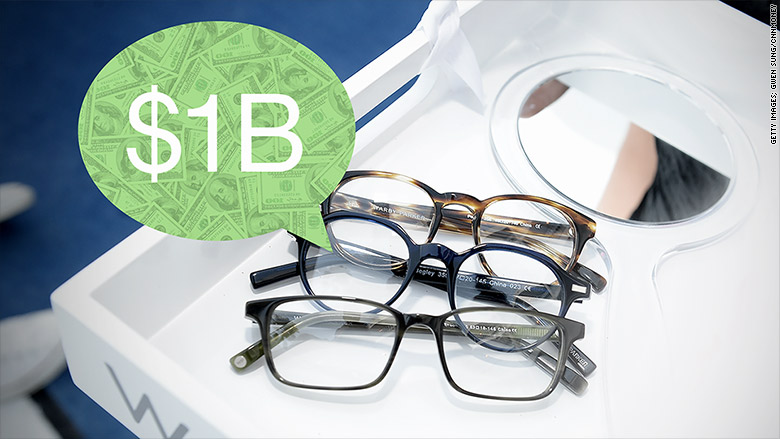 Warby Parker, the affordable and socially conscious eyewear firm, could be worth as much as $1.2 billion.
That is, if the New York-based company accepts a new funding deal.
According to Sam Hamadeh, CEO at financial research and analyst firm PrivCo, two late-stage pre-IPO investors are "offering irresistible terms that would value Warby far above its last round valuation."
Warby Parker's last round of funding was for $60 million in December 2013. At that point, the company was valued at $450 million, according to PrivCo. The company brought in $35 million in revenue in 2013, and likely doubled that in 2014, according to PrivCo's internal estimates.
Hamadeh said the investors are "submitting term sheets to invest $200 million."
Warby Parker declined to comment.
If Warby Parker accepts the funding (and the terms of the pre-IPO investors), it would value the company at $1.2 billion and would put the firm on an "accelerated IPO timetable," said Hamadeh.
That could make it New York's next big IPO. Wednesday, Brooklyn-based Etsy filed for a $100 million IPO.
But the deal is far from done, according to Hamadeh, who said the firm could wish to remain privately-held and ultimately be acquired by another firm, as opposed to going public.
The company, founded in 2010 by four students at University of Pennsylvania's Wharton School, is for-profit, but it has a now-famous nonprofit component: buy one, give one. For every pair of glasses sold, one is donated to needy people around the world.