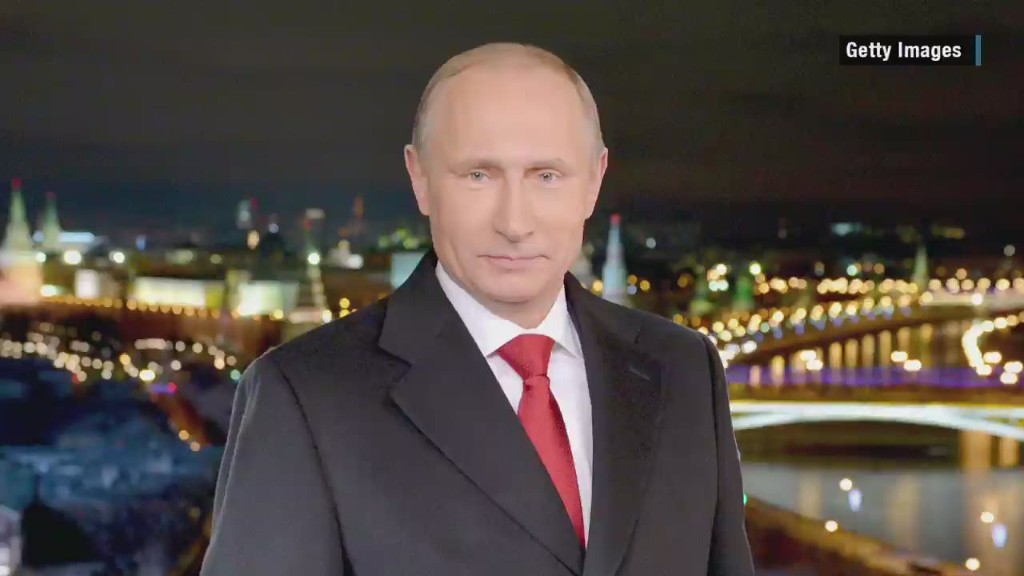 It's belt-tightening time in the Kremlin.
Russian President Vladimir Putin cut his salary by 10% Friday as his country faces the worst economic crisis in years. The move will cost him around 900,000 rubles ($14,000) a year.
The Russian economy is struggling because of low oil prices and economic sanctions imposed by the West over Moscow's role in the conflict in Ukraine.
The ruble has collapsed, losing 40% against the dollar in just six months. GDP is expected to shrink by 5% this year, inflation is soaring, and living standards are falling.
Putin ordered pay cuts for all members of his administration on Friday, just months after demanding 10% spending cuts across the government -- with defense being the only department spared the austerity.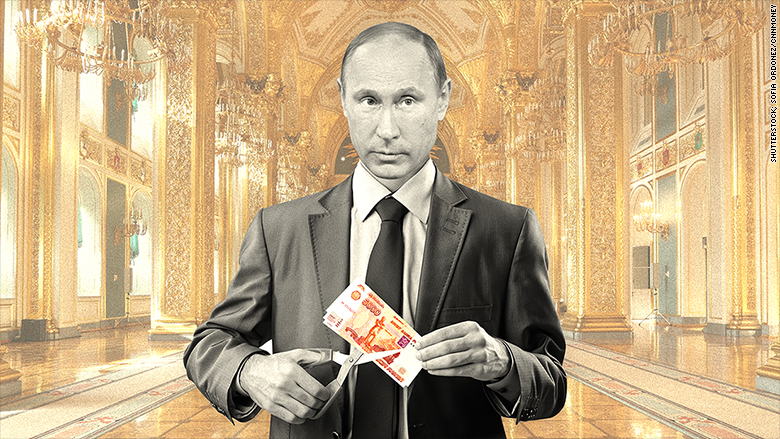 Putin earned 3.6 million rubles ($59,800) in 2013, his latest available financial declaration reveals.
But according to newer official documents, his presidential salary more than doubled in April 2014, bringing it to roughly 9 million rubles per year ($150,000).
That is a modest wage compared to some other world leaders. President Barack Obama makes $400,000 a year, while German Chancellor Angela Merkel brings home $240,000 per year.
Related: Even bribes are getting more expensive in Russia
But Putin's real net worth remains a mystery. Officially, he owns two apartments, a garage, two GAZ Volga cars, a caravan, and a piece of land.
Unofficially, he is thought to be much, much richer. Bill Browder, the CEO of Hermitage Capital Management, and formerly Russia's largest foreign investor, told CNN he thinks Putin might be worth as much as $200 billion.
"After 14 years in power of Russia, and the amount of money that the country has made, and the amount of money that hasn't been spent on schools and roads and hospitals and so on, all that money is in property, bank - Swiss bank accounts, shares, hedge funds, managed for Putin and his cronies," he said.
Putin has previously denied being the richest person in Europe.